Windows updates are necessary because they guard your computer system, allow the operating system run smoothly and crush awful bugs. If you don't keep your computer system up to date then it becomes exposed to Ransomware and other bugs. Windows updates protect your PC from security breach. Outdated operating system and programs may lead to compatibility issues. But the problem is, windows updates are not always smooth. Even Microsoft has put some extra efforts to make the recent versions of windows and update processes as trouble free as possible but still there are always some chances of surprising problems.
Many users complained about the windows update stuck or frozen which means during the windows update process, downloading gets stuck or the update gets frozen. In that case you are not able to update your windows even if you leave your computer system downloading updates for the entire day. Usually windows update stuck when you check for the windows update for the first time or you reinstall windows on your computer. I know it is annoying but you can solve this issue easily by yourself.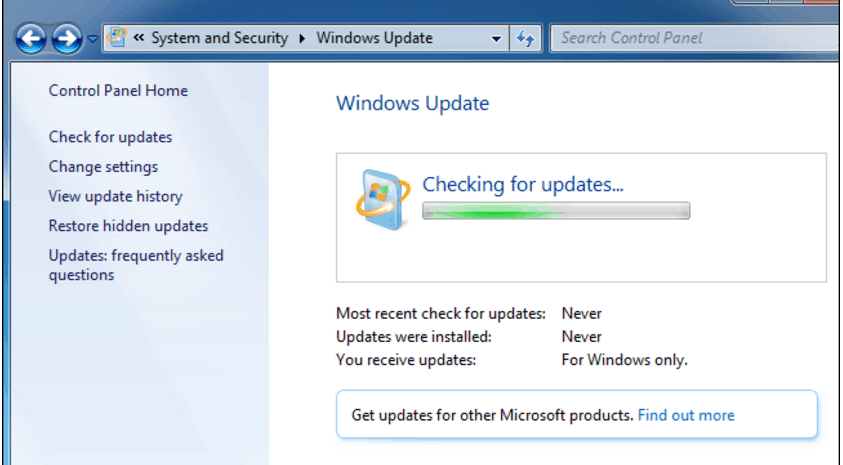 When your windows update get stuck or frozen you will see the following notifications on your computer screen: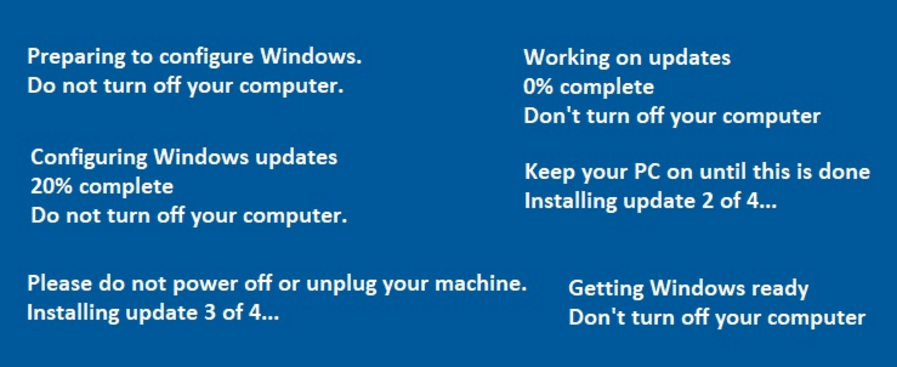 Any operating system of Microsoft can experience windows update stuck or frozen issues. This problem appears due to various reasons. Mostly it occurs because of unnoticed software disturbances. I will share the best resolved solutions with you to make your windows update processes smooth and pain free. You can prevent this problem by maintaining your computer system. Always check your windows updates through control panel and make sure to install all the updates as recommended. Don't forget to install the updates as soon as you get update related notifications to prevent errors. Always install trustworthy antivirus software to exclude virus, malware and other harmful files which can meddle with updates.

Before jumping to the resolved solution part, try these quick fixes to remove this fault:
Restart your system and try installing the windows updates again. Sometimes windows update may hang due to simple errors and restarting your computer can fix the issue so try this first.
Windows update processes may take long or does not show progress, if your internet connection is slow. So check your network and if it is slow, it may take 8 to 10 hours to finish the updates.
If there are multiple updates running at the same time then try downloading one by one manually. If you see the progress then do it like that and if not then try below mentioned solutions.
Sometimes the windows get frozen or stuck at a specific part of installation process. Press "ctrl+alt+delete" keys together. It will take you to the login screen. Login as you do normally. Then check the windows update working successfully or not.
Now coming to the resolved solutions to windows update stuck or frozen:
First of all make sure that your windows update is actually frozen or not. Typically it takes few hours to install the updates. If you try the fixes for an issue which does not exist actually, it may cause other problems. So make sure the updates are surely stuck. If the windows updates are not showing any progress for 3 hours or more and you have tried above mentioned quick tips that means updates are actually stuck. Check your hard drive activity light. If you see no activity at all that means the windows update is stuck and if you see continuous and short flashes of light that means it is not stuck.
Manually restart the windows update: if your windows update got hang then you can fix it by restarting the windows update manually.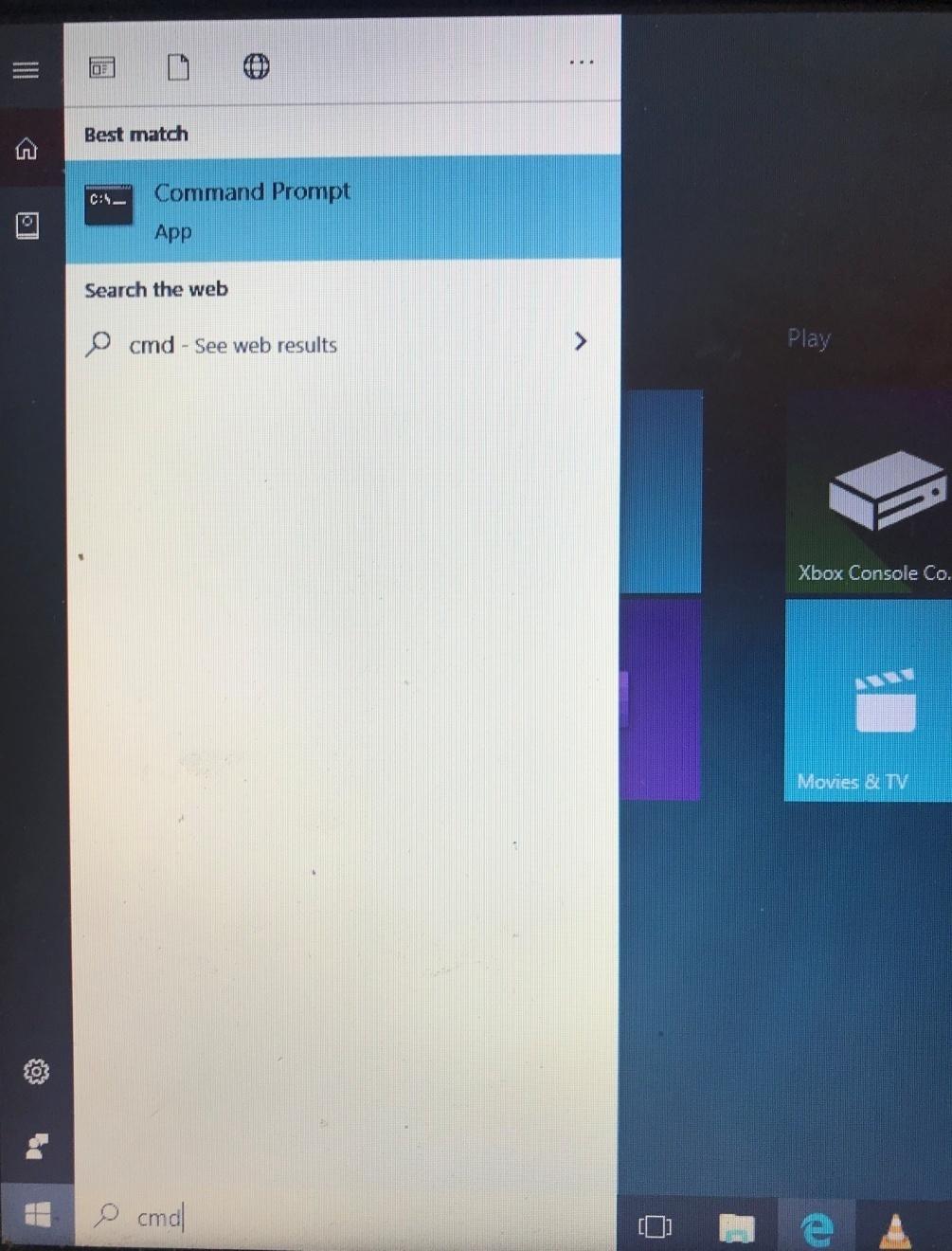 Step1: click "start menu" in the left side at bottom of your screen and type "cmd" in the search box.

Step2: Then right click on it. Now choose "run as Administrator".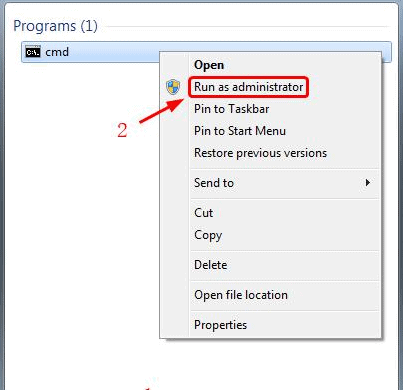 Step3: type "net stop wuauserv" on the black screen and press "enter". Then you will see a massage (windows update service was stopped successfully) on your screen.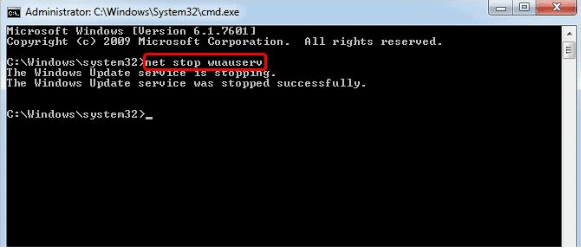 Step4: again type "net stop wuauserv" and hit "enter" on your keyboard. And your windows update starts again. Now check if it works successfully.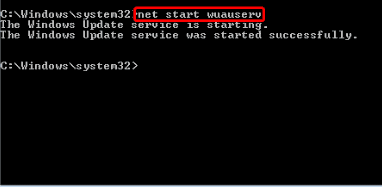 Windows update troubleshooter: whenever you have an issue with windows updated, the simplest way to fix it is to run the troubleshooter. When you run windows update troubleshooter, it restarts the windows update process and also clean windows update caches. This method mostly works for the windows update related faults.
Follow these steps to run the windows update troubleshooter:
Step1: click "start" button in the left bottom corner. Type "troubleshooting" in the search bar and then choose "troubleshooting".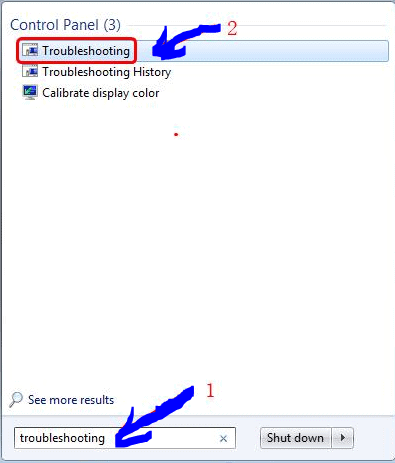 Step2: now click "fix problems with windows update" option available under "system and security" column.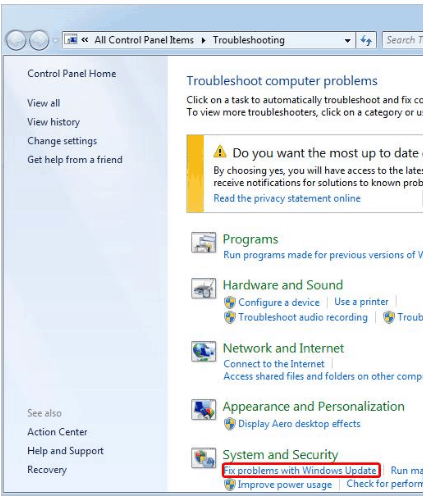 Step3: then click "advanced" at the left side of bottom.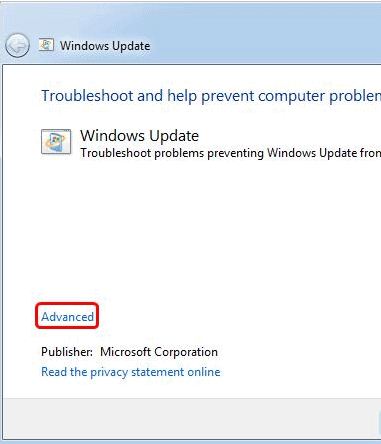 Step4: click "run as administrator" and make sure to mark the box next to "apply repairs automatically". Now click "next" and the windows will find and solve the issues necessarily. This process requires maximum 5 to10 minutes to resolve the issue.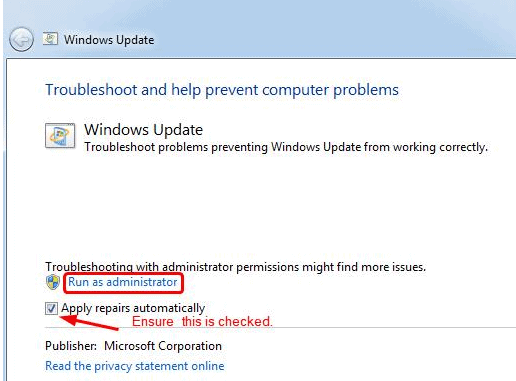 Confirm that windows update services are running: check for windows update services, these are actually running or not.
Step1: press "window+R" keys. Type "services.msc" in the box appeared on the screen then press "enter".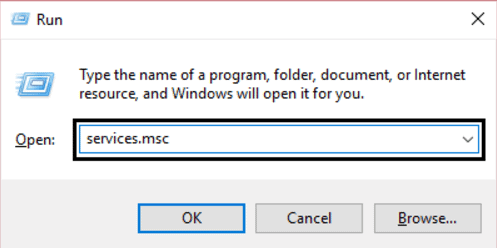 Step2: select following services
"Windows update"
"Cryptographic service"
"Background intelligent transfer service"
"MSI installer"
Double click on all of these columns one by one and set their "startup type" column to "automatic". Make sure to click "start" under "service status" column for each service.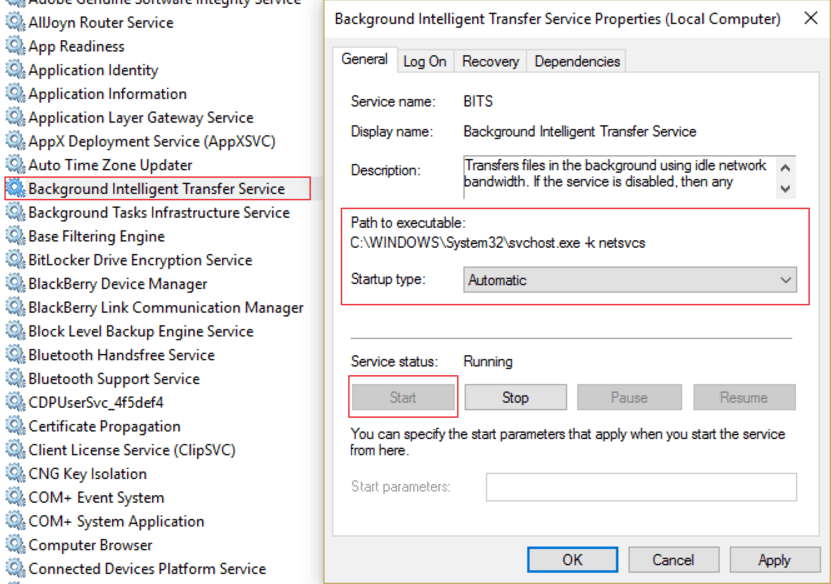 Step3: right click on "windows update" and click "restart". Then click "ok" and restart your computer to save the changes.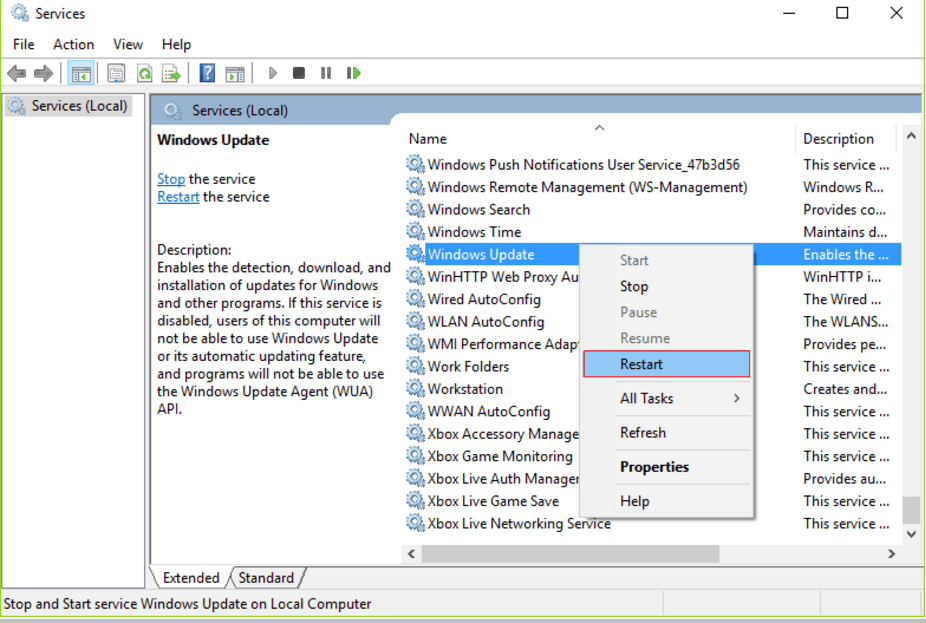 Unplug the connected units (devices):
Assorted users revealed that plugging out the peripheral devices (hard drive, printer, and flash drive) can solve windows update stuck error. Because if these kinds of devices are plugged into the system during windows update, these may stuck the update processes. So unplug USB devices if connected and then reset your computer system by cycling power. Numerous users resolved the issue with this method. So give it a chance.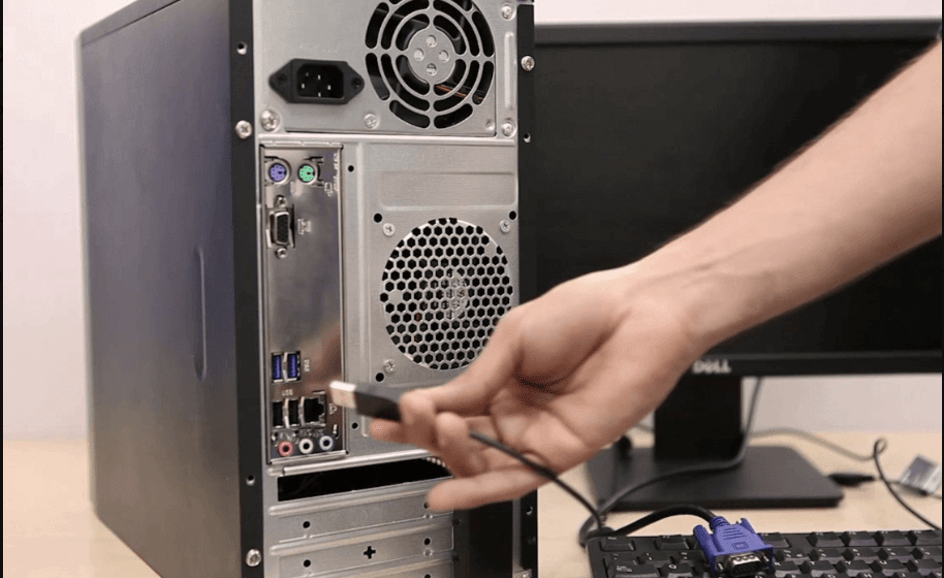 Try system reinforce option:
Restoring your computer system bring it back to its normal state. It can help avoid errors occurred recently and run the update process smoothly.
Step1: type "control panel" in the search box.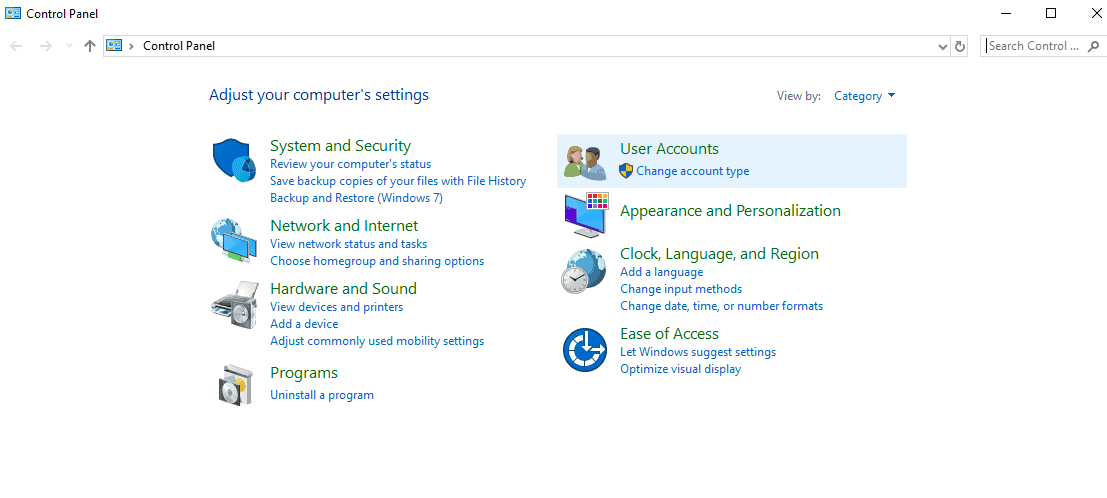 Step2: now type "recovery" in the search box in the right side top.
Step3: now click "recovery" and then click "open system restore".

Step4: click "next".
Step5: choose "previous restore point" and click "next".
Step6: click "finish". Once the system restoration process finished, check for the updates again.
Clear windows update cache file:
Windows update may get stuck due to overloaded (filled with old updated files) windows update cache folder. Clearing these cache files can fix the windows update stuck or frozen issue.
Step1: right click the "start menu" button and click "command prompt (admin)".
Step2: you have a command prompt window on your computer screen. Type "net stop wuauserv" and hit "enter" key. It will resume windows update service on your system. Now leave it as it is make sure you do not close it.
Step3: right click "start" and click the "file explorer".
Step4: in the "file explorer" go to "local disk (C) and then "windows" folder.
Step5: now click "softwareDistribution" folder (make sure to copy this folder on your desktop for backup purpose).
Step6: delete all the files of "softwareDistribution" folder (window will create these files again from the scratch because these are temporary files).
Step7: after finishing the delete process restart the windows update. For that type "net stop wuauserv" in command prompt window and hit "enter".
Step8: Then navigate to settings -> update and security -> windows update and click "check for updates". It will fix the windows update related issue.
Run full system scan:
Your windows update may hang if some infection, virus or malware interferes with your system files. It can stop your computer system from downloading updates. So run a full system antivirus scan and remove the malwares and viruses. Usually the Window defender discovers and repair malware issues but it may miss some infections. So you can download trustworthy antivirus software to ensure the protection of your computer system. I recommend using powerful and advanced antivirus software to protect your computer and prevent errors.
Conclusion: I have shared most efficient resolved solutions for windows update stuck or frozen. Above mentioned solutions are easy to apply and appropriate for any windows operating system. These solutions have helped many users. You don't need to try all of these. Just go your way and try which you find easier.