Making sure someone reads your digital document isn't just about the content; after all they don't actually know what it says until they start to read it, right? You may have a really great story to tell but if the format of the document isn't great people are going to be put off reading it. The question is what is the best type of layout to use if you want your digital document to have the maximum possible impact?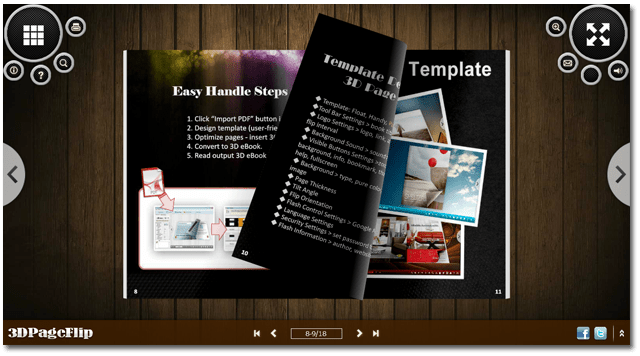 Historically PDF has been a popular format for the production of digital documents. There are several limitations to using PDF; the main one being its static and clunky feel. Flipbook software is changing the way digital documents are created and presented. It makes for a more satisfying reader experience and gives your document the impact you seek. So, why is it so important for your digital document to have maximum impact and how can flipbook software help you to achieve this?
Why is it important for your digital documents to have maximum impact?
The Internet has created an environment where there is a myriad of content to read. Much of this content is created in the form of PDF files. How often do you search for a topic on Google and find several such files in the list. The problem with PDF files is they can be really tedious to read. Even just the mundane look of them can often be off putting.
You want your document to stand out from the crowd. You want it to give the reader a similar experience to when they are reading a document offline but with the added advantages of precise and effective linking, including links to video and audio content, to improve the overall experience.
What benefits do you get from flipbook animation?
You can see why you need to get the best possible impact from your digital documents. You're fighting for attention in a huge global shop window. Two of the biggest advantages you get from using flipbook animation are the look and feel of it. For someone reading a flipbook the experience is similar to them reading a traditional book or magazine.
This makes them feel at home. This is often especially the case when someone is reading the content on a mobile device as it feels as though they are holding a book in their hands.  There are several other advantages to laying out your content as a flipbook.
It's easy to just swipe or click to flip pages rather than the scrolling involved with a PDF.

Flipbooks are more interactive as you can link to video and audio content.

Links within a flipbook generally feel more natural.

Readers can use the search facility in a flipbook to find content easily.
You can see why it makes sense to choose flipbook animation to lay out your digital documents. Flipbooks provide a more immersive reader experience and are more likely to make the maximum amount of impact.