GoPro, the action camera we have all seen or used at least once, has become extremely popular among adventurers, drivers, extreme-action enthusiasts and even common people who simply enjoy filming themselves.  
Take a drone and a GoPro and enjoy the outcome
When you combine the advantages of a GoPro camera with those of a quadcopter, the result is simply breath-taking. GoPro cameras can be attached to all sorts of objects, as well as to one's body, with the purpose to obtain unique images.
Sometimes, a GoPro camera is a person's third eye, as it can shoot videos of landscapes, actions and events just the way we see them.
Attaching a GoPro camera to a drone is amazing. You can get high-quality aerial snaps and videos that allow you to see the world from a completely different angle.
Additionally, the combination between the two comes with a lot of advantages. For example, being able to shoot stable videos is one of the greatest advantages of all.
The good thing is that there are plenty of quadcopters that are suitable for GoPro filming and that were especially designed to serve this purpose. This article is meant to give you an idea of the best quadcopters for GoPro filming that are available on the market.
Here are the 3 best-selling products:
Except for being one of the best quadcopters on today's market, Phantom 2 is compatible with accessories such as the Zenmuse GoPro Gimbal that gives any camera better aerial stability. Also, it can be used with almost all GoPro cameras.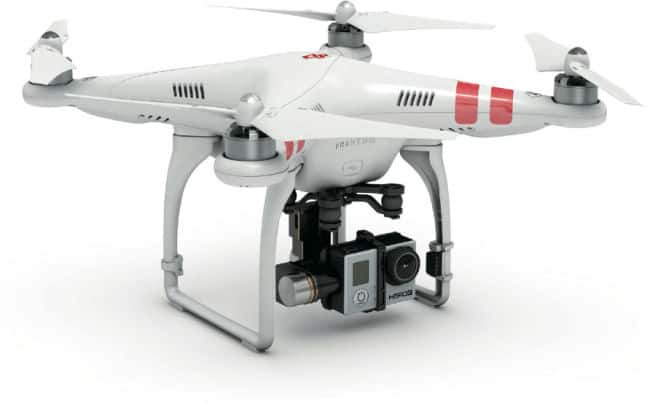 Some other accessories are required, too, in order to have a full aerial experience, such as the DJI Lightbridge, the iOSD MK II and the video downlink and monitor.
This quadcopter is easy to fly, includes an amazing technology that allows it to have smooth motions and is easy to store when traveling.
Depending on the chosen gimbal, this drone is compatible with GoPro Hero3 and 4 that must be bought separately, as the device does not include a camera. For example, if you decide to buy the Zenmuse H4-3D gimbal, you will be able to attach the GoPro Hero 4 camera, as well as other models.
On the other hand, if you decide to go for the Zenmuse H3-3D gimbal, you have to know that it only works with technologies up to GoPro Hero 3.
Ghost Aerial Plus by eHang
eHang's quadcopter is surprisingly advanced, nicely designed and easy to use. It is compatible with GoPro cameras and there is a pack that is ready for GoPro fans: it includes the Ghost Aerial and a 2D gimbal (for better stability) that helps you attach the camera easily.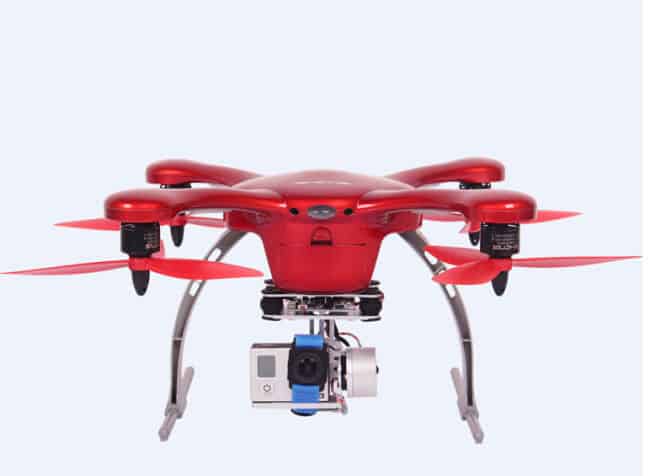 The drone itself is made of aircraft aluminum alloy and its gimbal can carry almost any sports camera thanks to its light and stable gimbal.
This device comes in three different colors, has a sleek design and powerful specifications that makes it worth its $700. It doesn't include a camera, but that's great because you get to choose whichever camera you want.
Its independent flight control system includes a black box that records its flight path. It is highly responsive and has several flight modes. Just like most of DJI's models, the Ghost Aerial Plus can be controlled even when it flies out of sight.
The quadcopter can be controlled using a smartphone or a tablet by accessing the drone's app, which is intuitive and easy to use.
3D Robotics brought the world's first smart drone to the market. Solo was designed for GoPro cameras, offering the user the possibility to have complete control over the camera when flying.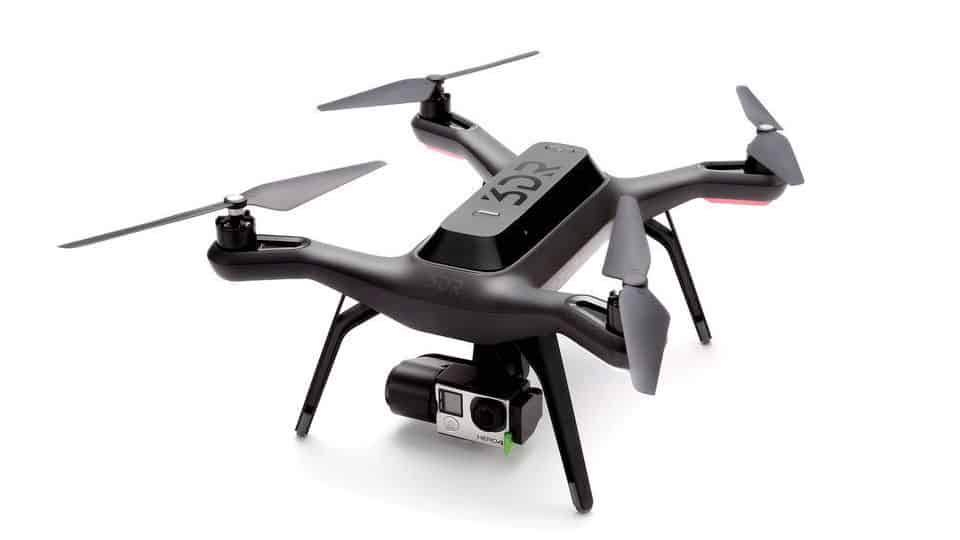 This drone is equipped with a gimbal that wears the same name, offers access to the camera's settings and charges the camera when required. Thanks to this technology, pilots can pause, stop and start over. This way, they can record high-quality videos exactly the way they planned.
It can be easily controlled using the mobile app thanks to simple commands and a user-friendly interface. At almost $1000, Solo is one of the best quadcopters from GoPro Filming.
Whether you choose to go for the most popular drones in the world or for products that are designed to satisfy your hunger for technology, a quadcopter for GoPro filming is always a good investment. Such devices help you get a different vision of the world, help you deliver excellent videos for your clients and make your life a bit more beautiful.