Voice Over Internet Protocol or VoIP sounds almost like a magical gift for your business.  Everything you hear makes it out to be more flexible, have more features and way cheaper than traditional communications providers.  
Is a VoIP service really all it's made out to be?
This guide will shed some light on the ins and outs of VoIP business phone systems before your business cuts its connection to the conventional landline.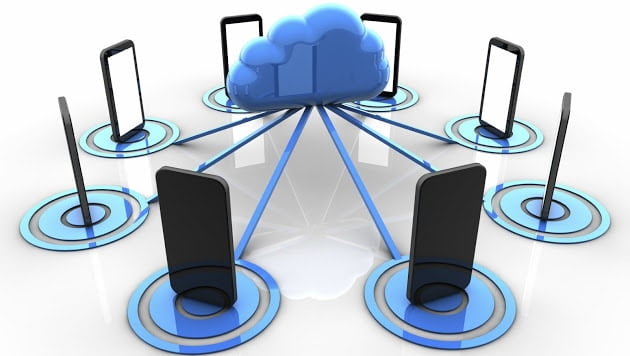 How Does VoIP Work for Small Business?
In general, if you are a small business that's heard the hype and are looking to make the switch, a VoIP provider or business VoIp provider is the way to go.  A hosted service, such as Vonage or Broadconnect 's VoIP business phone system, will handle all the legwork offsite.  This means, the provider maintains the hardware required such as an IP-based PBX phone system to route calls and a PSTN Gateway to switch calls to and from digital as needed.   The most your business would need is a small on-site space for a box of hardware and as many VoIP friendly phones as necessary. If your business chose to self-host then these requirements, installation and maintenance would fall on your shoulders.  While this ay be partially cheaper in the long run, there are a few pitfalls to watch out for, especially if your business is live while the change is made.
What Does My Business Need to Make VoIP Successful?
To make VoIP successful, a broadband connection with suitable bandwidth is necessary.  Also, your existing internal network such as routers and switches are able to handle the load.  A router with configurable service and quality settings is recommended.  On average VoIP communications use about 64kb of data for every second of communication, so having an idea of your usage compared to your bandwidth is a good idea.  If you are subscribing to hosted VoIP service that is cloud-based, you will require VoIP system compatible phones. A business phone service provider can also offer ATA's or analog telephone adapters to allow use of your existing analog phones, but those won't enable you to access the rich feature list a VoIP or software phone provides.
What's so Good about a VoIP system.
The low cost of a VoIP system is normally the most appealing feature for businesses.  They are much cheaper than a traditional communication service because international and long-distance calling is free, on top of the service costing less from the get-go.  Switching costs are inexpensive or essentially free and once you've made the switch you are no longer tied to particular service providers because VoIP uses standardized technologies.  The services are on average 25-35 % cheaper than traditional and are usually contract-free.  The feature set that you become privy to with a VoIP system can make your business operate more efficiently.  All the basic featuers are there like call holding, conference calling, caller ID, voicemail, Internet faxing etc.  Your business can also add to that a virtual receptionist, advanced call screening and forwarding with full integration into your businesses office software.  This means that when receiving a call, the VoIP system, has the ability to pull up any information pertaining to that number as the call comes in.  This can save a lot of time and make for a more beneficial customer service experience for all involved.  Most of the time these features are free as well.
How Do I Get My VoIP System?
There are roughly three basic service levels available within the VoIP market for your business to choose from.
A Basic Service
This is the bread and butter of the VoIP industry.  Extremely cost effective and reliable your business will receive a fully functioning VoIP communications system.  All that is required of your business is purchasing compatible phones or adapters to use your existing hardware.  Pricing changes with the more lines your business needs.  On average one can expect to see $40 per month for a single user, with the price dropping to $20 per user if more than 100 lines are in use.  Features received include unlimited international and long distance calling, 3-way calling, caller ID, voicemail, internet fax, virtual receptionist, advanced call routing, software integration and mobile apps.
A Midrange Service
A midrange service will build on the offerings of the basic service for a nominal increase in price.  The main additions in this bracket of services are a toll free number as well as 911/411 calling.  The feature set available to your business is also increased.  Typically this service costs around $35-$40 for a user per month if you have 100 or more users.
A Complex Service
This is the category for self-hosted VoIP systems, using an IP-PBX.  If your business is looking for the ultimate in control and security this is the way to go.  The benefits of a system like this are that all features are included and the list is extensive.
20 extensions can make 10 communications each simultaneously.

Support for mobile phones including automatic transfers, multiple location ringing and call scheduling

Voicemail, digital voicemail when on a computer or smart device.

Caller ID, Internet fax, advanced customizable call routing options.

Dial and trunking plans that are fully customizable.

Multiple virtual receptionists.

Personal greetings on each extension.

Advanced software integration.

Advanced conferencing options.
While most small business is turning towards a hosted service, the self-hosted variety is more customizable and flexible.  The main consideration when making a decision would be the size and intended use for your business.  Not to worry though, because no matter which option you choose, a VoIP system is always upgradeable to meet your business needs.  When looking to upgrade or make changes to your business phone systems make sure a VoIP system is on the list.