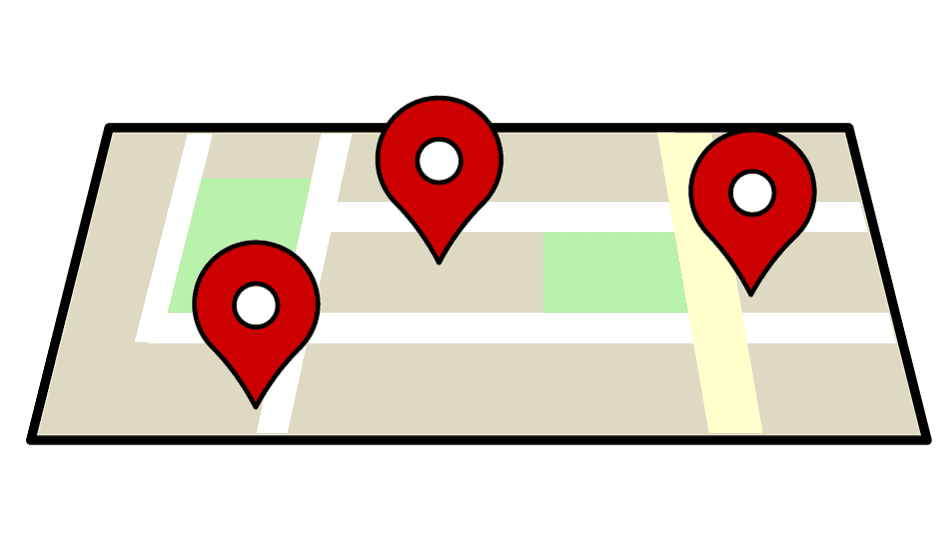 If you use Google Maps a lot, then you should know that it keeps a detailed history of all the places you went to. Also, even if you haven't used the navigation, the travel and location history will be saved in Google Maps. The Map precisely maintains records of every place that you had been to with your phone in hand. You might have noticed that it suggests the places and locations that you had been to, searched recently, reviewed, or answered a question about.
For a few, this can be handy, but everyone is not comfortable with their whereabouts to be recorded. Also, there are times when you would never go back to a certain location or might have entered an incorrect address. So, there is no use of having such information saved in the app's data.
That is why; it is a good idea to erase the Google Map history once in a while. You can either delete the entire history or choose particular locations to delete. And, while you are doing so you may also want to erase the application data which includes cache.
How to delete Google Maps history through the App
You have the option to either delete selected places or erase the entire history from Google Maps. Here is how you can do both:
Tap on the Google Maps icon on your homepage of your device.
Now, tap on the Menu button on the side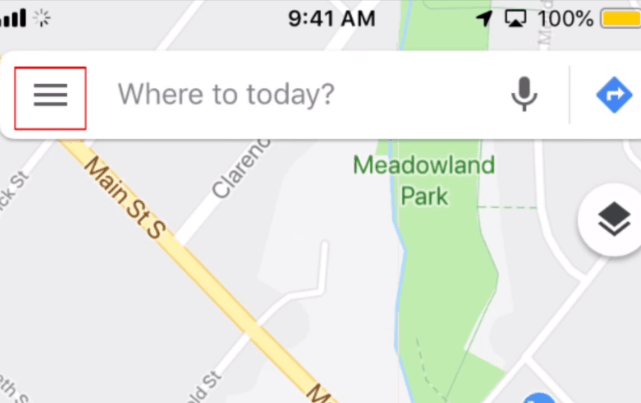 On the next screen, tap on "Settings".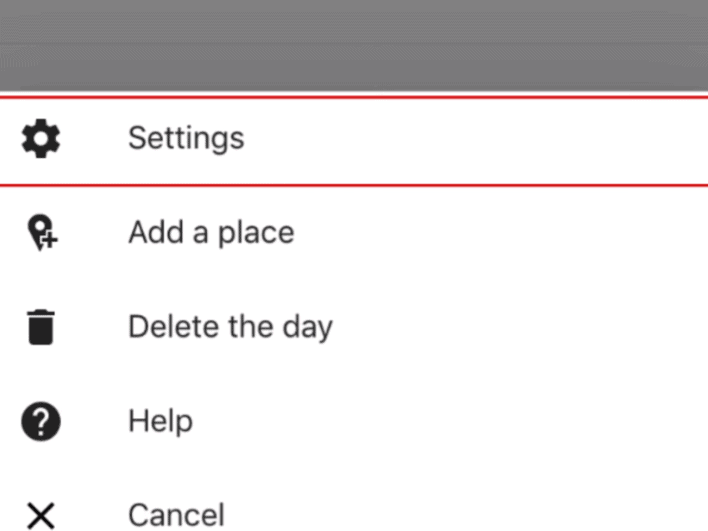 Scroll down and tap on "Location settings" and then select "Delete all Location History"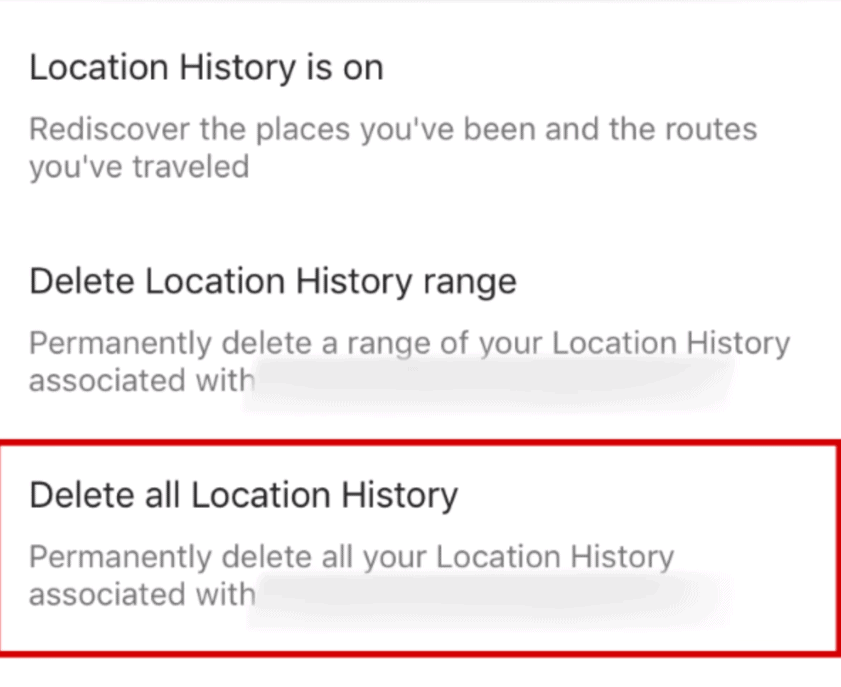 **Alternatively, if you prefer deleting specific locations from the Google Maps history, then you can delete one item at a time.
What you have to do is from the Menu tab, go to "Settings" and navigate to the "Map history",
Now tap on "X" next to the entries that you wish to erase.
Next, tap on "Delete". And it will be done.
How to turn off your location history in Google Maps in the App
To go a step further and turn of history in Google Maps;
Open Google Maps and go to "Settings"—-"Maps History"
On the top right hand corner of the screen, tap on the Menu Button and then "Activity Control"
Scroll down and turn off the "Location history" toggle.
Tap on "Pause" on the next screen.
How to delete Google Maps history in the Browser
If you are using your desktop, then simply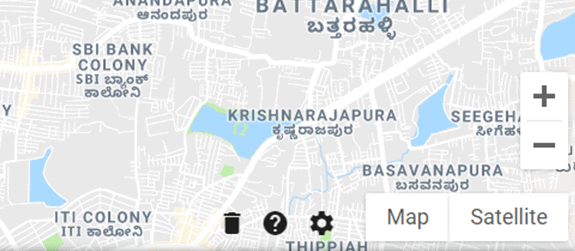 How to turn off your location history in Google Maps in the browser
You can actively manage your travel history and also turn off location history altogether. Here is what you need to do: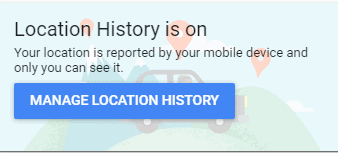 You will be taken to the "Activity Controls" page, just turn off the "Location History" toggle and you are good to go.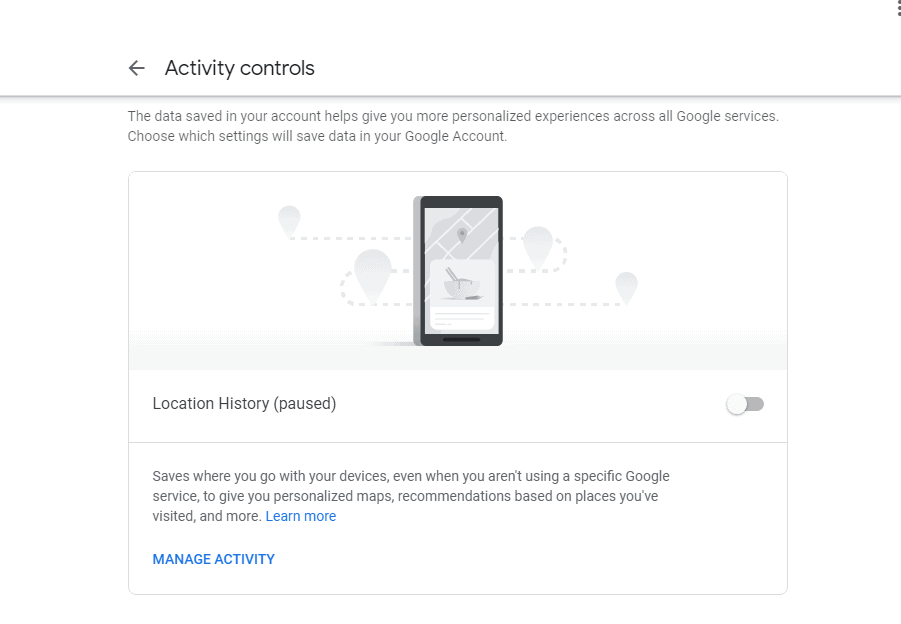 How to clear off the Google Maps App data
While you In order to clear off the offline maps, and cache data, all you need to do is:
Launch Google Maps in your device.
Tap on the Menu Button and then "Settings"
Scroll down to "About, terms & privacy"
In the next screen, scroll down and tap on "Clear application data".
Tap on "Ok" in the pop-up to confirm.
That is it! Erasing the Google Map history through the application and browser is fairly easy. Once you delete Google Maps history, you will no longer get suggestions when navigating to a nearby location. It is important for you to know that turning off location history and delete the data doesn't mean that your device's location services have been turned off as well. Turning off the location history on Google Maps would simply render that application from saving your locations; however you can still use it for navigation.
We hope you find this guide informative and helpful.