Spotify web player is one of the most adored music streaming web players. Spotify has more than 30 million tracks with several latest songs being updated on a daily basis. You can take advantage of a very large collection of this astonishing music streaming web player on your computer and mobile (iOS and Android). If you sign up through your Facebook account you can easily follow your friends (registered with Spotify) and see their playlists and what they are listening to. Spotify does not consume very much of your mobile data. One hour of music streaming on Spotify consumes around 50 MB data (normal quality).
When you regularly use spotify, it automatically shows you similar kind (depending on your interest) of music in the future. If you are using Spotify on your mobile phone, you can connect it to your car, speakers or other devices through Bluetooth connectivity. The most appealing fact about Spotify is that you can use its content for free of cost. You just need to sign up (Email address or Facebook) to enjoy your favorite songs on spotify web player. It has many features which you can access for free and for more advanced features you can also take the subscription.
Spotify Playlist:

No one likes to play the songs again and again. It spoils the enjoyment of listening to your favourite tracks. Everyone prefers creating a playlist to have a hassle-free experience. Playlist section is a compelling feature of Spotify. You can create your own playlists easily. To create a playlist of your choice go to the playlist section (left side of the screen) and click "Create playlist". Give a name to your playlist and add songs of your choice. How to change name on Spotify Web Player.
When you are creating a playlist on Spotify Web Player, you can experiment with names. You can easily rename your playlists anytime. Read Further to know how to change Spotify name.
How to change playlist name on Spotify web player:
Step1:
Open the Spotify on your computer or Mac.

Step2:
You can see the playlists on left side of your screen under the "playlist heading".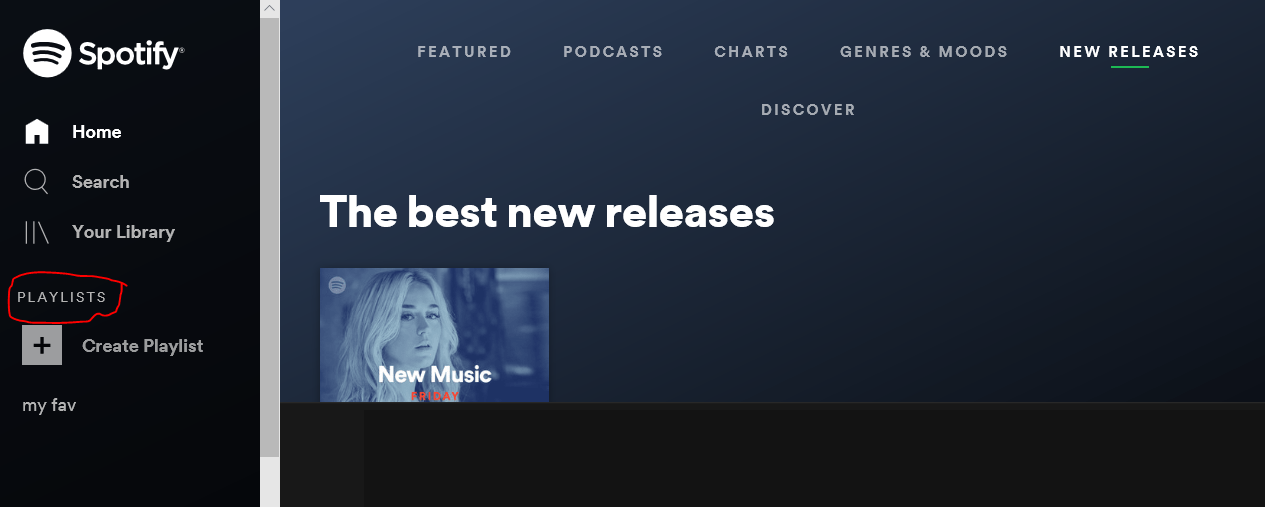 Step3:
Select the playlist you want to rename and right click on it.

Step4:
Now click "rename" at the end of the prompt options list.

Step5:
When you click "rename" option, you can see the current name of the playlist become highlighted as shown in the picture below.

Step6:
Simply press "delete" or "backspace" key on your keyboard and you can see the title is blank. Now you can enter the new name for your playlist and hit "enter" key.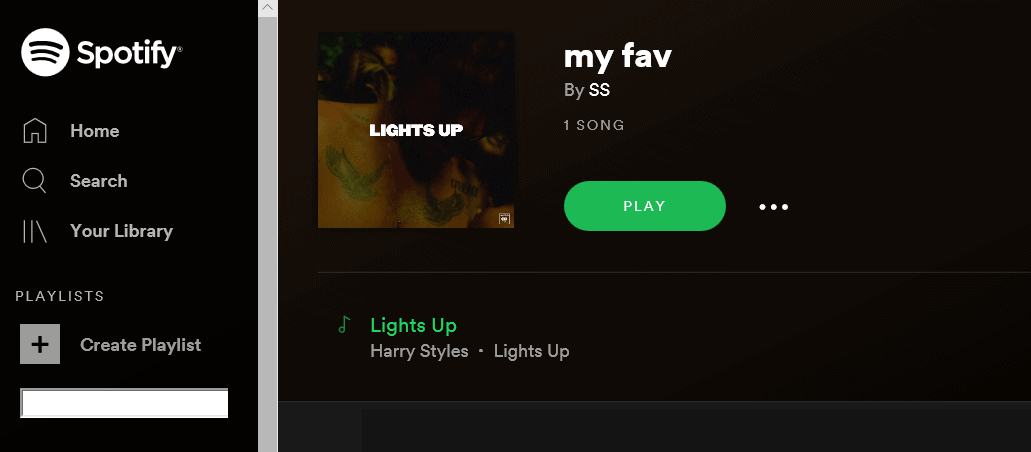 You can't change playlist name on Spotify web player for subscribed playlists. If you want to rename a subscribed playlist, in that case, you have to make a new playlist and add the songs of subscription playlists to the new playlist. Then you can give a new name to that playlist.
For that you have to follow these steps:
Step1: create a new playlist.
Step2: open the subscription playlist and click a song within it. If you want to select all songs then press "ctrl+A" keys together.
Step3: pull the highlighted part and plunge on the name (title) of new playlist at the left side bottom.
Step4: Now right-click on this playlist and select rename option. You can enter the name of your choice. You can also rename it later as it is editable playlist now. You can also give a name to this playlist when you create a new playlist. And then pull the selected songs from subscription playlist.
You can also set up a partnership playlist with your friends for a party or road trip. To see the collaborative (share) option right click on the playlist you want to select. You can also change the privacy settings for your playlist in the same way (by right click on the playlist). You can make it "secret" or "public" depending on your preferences. If you want to stay updated about a specific user's playlist click the "follow" option on the bottom of the caption bar. Spotify Web Player will send you the notification when a new song is added to that user's playlist.