Have you thought about using Instagram for your real estate business? It can become your lead generator as well as a portfolio and give you a wonderful platform to showcase your work. Most people believe that Instagram works only for beautiful things like food and home décor, while in reality, anything and everything can be made to look beautiful on Instagram if you do it right.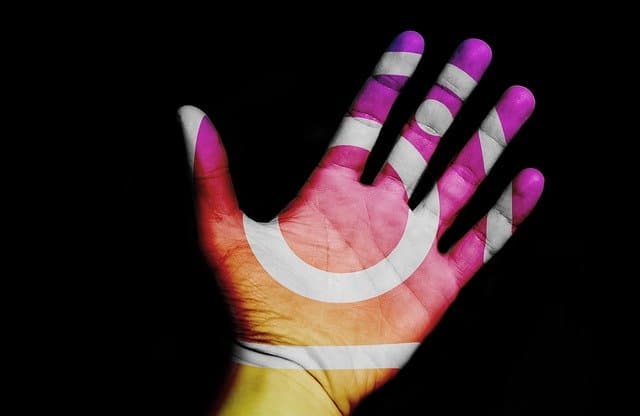 Everything about social media is ideal for the real estate industry. You can put up a video, you can use the video-based content formats, and you can use geo-tagging to incorporate location in your posts. Social media has more than 1 billion monthly active users, which makes it a huge platform for reaching out to wider demographics.
Furthermore, Instagram is integrated with Facebook, so you get to create one campaign that works on two platforms. You can also choose the sophisticated targeting options of FB to create better campaigns and increase the reach. Here are some impactful Instagram methods that can be used to boost the real estate business.
Talk About Future Properties
A property that is going to be on the market soon can be out on Instagram. You can display it on the platform with the help of teasers like coming soon or a countdown of the days. Share the exciting glimpses of the property, little by little, to make the big reveal really interesting. This is a great way of keeping the customers hooked and interested in your business.
If you do not have a property show, you can show renderings, designs, and even the blueprint of the property to entice the customers and keep them interested. One more thing you can do is to create a virtual video of the property and showcase it on Instagram and make the best use of technology to please future buyers.  You don't need to be a pro to edit highly engaging video, you can easily edit professional quality videos online without need to install any sophisticated video editing tools on your computer. I recommend a really good online video maker called FlexClip.
With FlexClip, you get access to :
Rich animated elements about dynamic text, overlays, widgets, logos, and more.
Millions of royalty free media resources.
Comprehensive and powerful video editing tool for video and music trimming, images adjusting, the aspect ratio changing, or effects, voiceover, and watermarks adding.
Built-in screen/webcam recorder.
Showcase Current Properties
Instagram is all about beautiful angles and proper hashtags. If you have a property to sell, click it from beautiful angles and create beautiful banners. You can also place interesting quotations on these pictures and lure in the customers. The key is to highlight the USP of your property and give the customer exactly what they are looking for.
Do not simply put a flyer on the Instagram page and be done with it. Spend time on the visuals, capture the aesthetics of the property, and think about how your property can look Instagram ready. Come up with new ideas every day. Also, remember that posting raw footage or photos also work on some days. Create appropriate hashtags, and you will never go wrong with Instagram marketing.
You should also consider creating walk-in videos, which can be shot by your or professional video maker. With these, your prospects will be able to explore their property better before they visit the property in person. You can use free video editors like Invideo to create short and interesting videos and upload them on your Instagram handle.
On a serious note, you can also consider working with an Instagram marketing agency that understands your business goals and can help you capture the audience with just photos, videos, and hashtags.
Showcase Dreamy Projects
It is a great idea to talk to your customers about aspirational real estate. People like to know the interesting facts about the property, even when the property is already sold, or they do not want to buy. Showcase luxurious villas and chateaus and talk about their beautiful aspects. If possible, show around the property and share the experience of the current owners.
Dream properties like luxury homes and beach getaways are very interesting and keep the prospects and followers excited and hooked. Again, you should create an appropriate hashtag and use the wow factor to boost your business. Look into how you can use other formats like stories and videos to amplify your marketing efforts.
Share Success Stories
If you made a sale, share it on the Instagram handle with a catchy title. Most people like to work with people who are doing good work and succeeding in their filed. So, you should take time to boast and share how competent you are and how well you manage various real estate needs. The key is to provide details and differentiate yourself from the competition.
Talk About Open Houses
Instagram is a great place to share time-sensitive information. It is a wonderful platform to inform audiences of an event like an upcoming open house and book their slot. This way, even if a customer cannot come down to the open house, he/she will be keen to know more about the property and will keep an eye on your handle for similar future posts.
You can also make a live video to conduct an online open house that can be attended by anyone who is interested in looking at the property. Share a few glimpses, along with the date and time, and lets your clients swarm your Instagram handle on the D-day.
Talk About Yourself And Your Team
People like it when they can attach a face to a name. To achieve this with your brand, you can occasionally talk about yourself and your team. Create a simple poster with names and their information to make the introductions. With time you can create videos, for example, one of your employees can talk about their experience of a recent sale and share it with the audience. You can also make raw videos of your office showing how you and your team coordinate and work together.
All these little ideas will make your audience familiar with your team, and over time they will be more likely to reach out to you on a first-name basis.
Share Numbers And Insights
Real estate is difficult to understand for both buyers and sellers. It can become really daunting for people to figure out all the nuances involved with buying, selling, and mortgaging. This is where you can add value by bridging the information gap with little insights and numbers.
Simplify the processes as much as you can share them in your Instagram handle from time to time. Also, share numbers like when it is a good time to sell, what is the appropriate price of a type of property, etc. This way, you will not only help the clients but will also showcase your knowledge of this complicated business.
Instagram is all about how well you can put yourself out there. You have to impress your clients by using the strong features of Instagram to showcase your strengths. If you ever thought Instagram could not be used to boost a real estate business, this is your guide to do so. Combine smart real estate marketing tools with the power of social media and watch your business change gears, just like that.