Do you know, you can stop Avast from blocking a program, by adding avast exceptions? You can exclude items from being scanned by adding Avast exceptions. Let us dive deep and understand everything about Avast exceptions and how to add them.
What Are Avast Exceptions?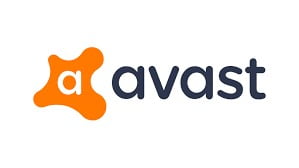 Avast Antivirus is used by people all over the world as it provides privacy and security. It has features like Avast Premium security and Avast Secureline VPN. It provides complete protection for all your devices, protects your privacy, keeps your device safe, and offers digital parenting solutions. With over 400 million users, it prevents 600 million threats per day.
If you are a user of Avast Antivirus and sometimes, you just don't want to scan some files for reasons like boosting up speed, false detection, etc. then, it provides you a feature where you can exclude some files or websites from being scanned. 

Avast Antivirus lists some files or websites as false positive detection and blocks them for further use. If you already know that it's a trusted website and you are not able to access it because of such false detection then it becomes necessary for you to learn how to add Avast Exceptions. By adding to this list, you can access the file or websites easily!
How to Add Avast Exceptions?
Different items can be added on Avast Exceptions such as Files, folders, websites, and programs. The method is given below and before doing so, you must read the following note –
DISCLAIMER: If you are sure that the files or websites that you are going to exclude from being scanned are trusted and not infected, then only you should use Avast Exceptions. Without being sure about them and not scanning them may lead to serious consequences.
The steps for Avast add exception are as follows –
Step 1 – Open the Avast Antivirus application on your PC and then go to 'Menu'. It is shown in the below image.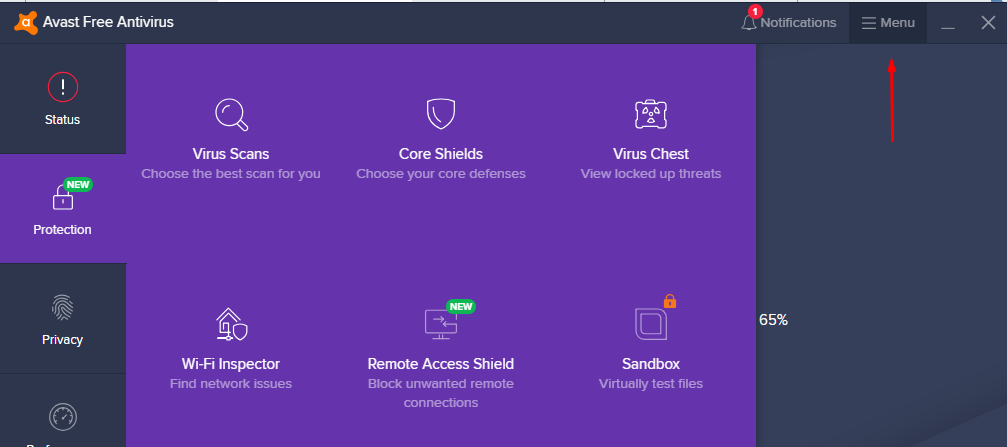 Step 2 – Select the "Settings" option and then go to the "General" tab.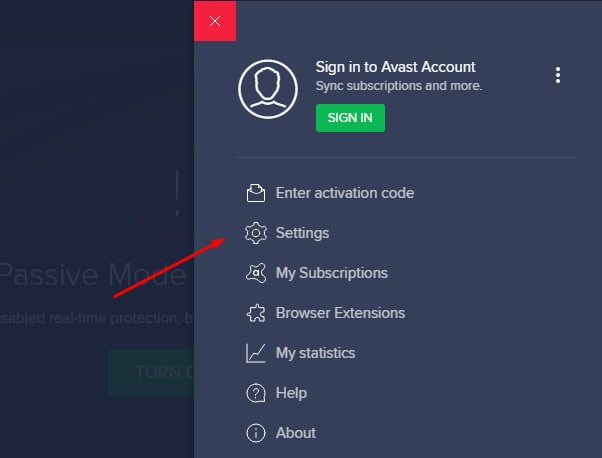 Step 3 – After selecting the general tab, click on "Exceptions" and then select "Add Exception" as shown in the image.

Step 4 – Here, you may type the link of the website you want to add on the list of Exceptions or you can click on the "Browse" option to add any file or folder present on your PC.
If you want to type any file path, folder path, or URL of any website, you can do that and then click on "Add Exception".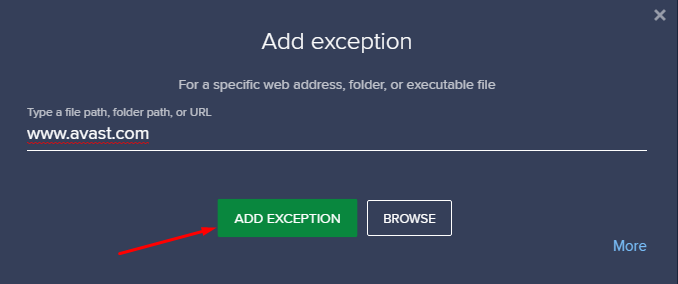 If you select the "Browse" option, the files located on your system will be shown. Select the files you don't want to scan and add them to the Exceptions list. Ensure that the files you are adding don't contain any sort of malware.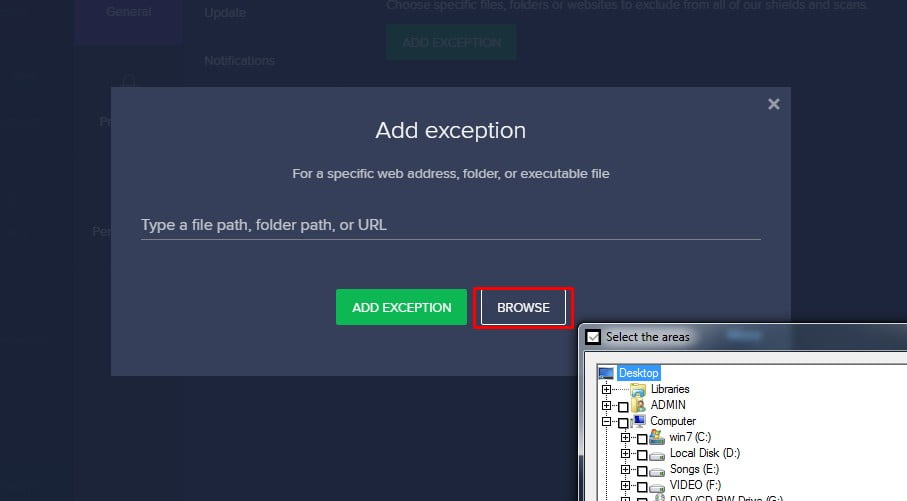 In this way, your selected folder, file, or website will be added to the list. After adding these items, if you want to see or remove any item from the Avast Exceptions list, then you can do so just by following the below-given method.
How To View Or Remove Any Item From The Avast Exceptions List?
Sometimes, it may happen that you add any item by mistake, and then you want to revert your action. By using this method, you can view or remove any of the items that you have excluded from the scan and added to the Avast Exceptions list. The steps are given as follows:
Step 1 – Open Avast Antivirus on your PC and then go to the 'Menu' option. 
Step 2 – Now, select "Settings" for further process.
Step 3 – After selecting the general tab from the Settings, click on "Exceptions".
In this way, you can view the list. In viewing the list, there are options for viewing also. Tick the boxes according to your requirements, for example – if you only want to see the name of the websites then the tick mark should be on that box only.
To see the list of all the files and websites, ensure that the tick mark is present on all the options. A detailed description of this step can be seen in the image below.

Step 3 – To remove any item from the Avast Exceptions list, hover over the name of the item, and on the right side, you will find an option for "trash icon".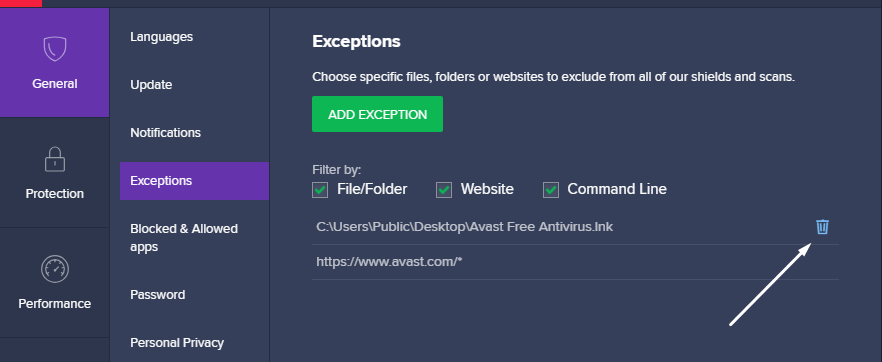 Step 4 – Click on the trash icon and the item will be removed from the Avast Exceptions list.
By using this simple method step-by-step you can view or remove any item from the list which you created before.
More Products By Avast Antivirus Software
You learned by reading this article that Avast provides a list which is a big advantage as all the Antivirus software doesn't provide such an option. Other options that it provides are – SecureLine VPN, Password Vault, etc.
VPNs can be used by anyone for hiding his location while surfing the internet. And the password vault it provides is used to save passwords and other login information. After installing it and saving all the passwords, you set a master password to protect these. So, you don't have to remember all the information except for one master password.
Conclusion
You can use the above mentioned amazing methods to add, remove, and view Avast Exceptions. You can have advantages like no false positive detections, speed improvement, etc. Follow these methods in the given order for the best results!