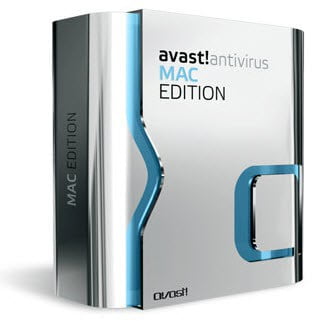 After a great success in Windows and Mobile antivirus, Avast has now developed an antivirus for Mac operating system. Avast has initiated its development towards MAC to safeguard it from the hackers who started targeting the MAC these days with viruses, malwares and Trojans. Flashback was the recent malware which can be taken as an example over here which was danger enough to hack the confidential data from MAC OS.
However company says "avast! Free Antivirus for Mac", it is limited to trial version for 60 days. Avast for MAC has been completely redesigned to suite the style of MAC OS, development team has not used the color combination of black and yellow as in Avast for Windows.
You should also read my other antivirus reviews ; vipre and Kaspersky and Bitdefender. And also list of 300 most useful softwares
What would I get in Avast for MAC?
Comparing to Avast for Windows, Avast for MAC has limited functionalities. The left navigation panel consists of 8 options and an area to drop the files to scan. Alike Avast for Windows, Avast for MAC contains –
Status: to display the status of the shields, engine and definition updates
Start new scan: it consist the scanning options including full system scan, local volumes scan, network volumes scan, removable volumes scan, test's home scan and custom scan
All reports: to display all scanning summary
File System Shield: to shows the activity of real-time scanning
Mail Shield: to display the activity of mail shield, that handles the protection of incoming mails
Web Shield: to show the activity of web shield that mingles with web traffic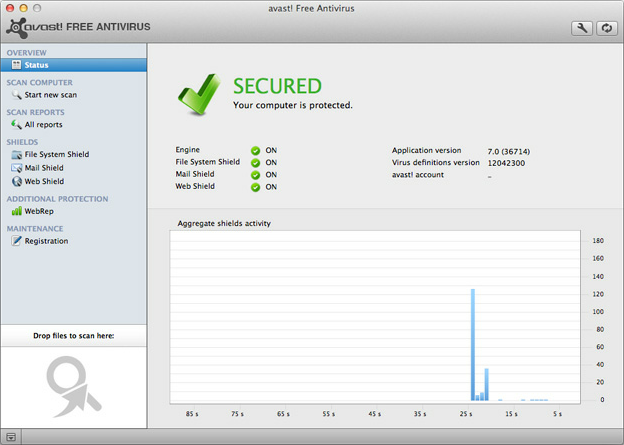 Along with these WebRep and Registration options are there to rate the website and manage the registration information respectively. As it is first release, Avast for MAC has many drawbacks. The user interface could be even better. But one thing is good that MAC has got the antivirus software from renowned company which has an in-depth experience in the field and user could expect more features and security in the near future.
System Requirements for Avast for MAC
Avast for MAC run smoothly on Mac OS X 10.5.x (Leopard), Mac OS X 10.6.x (Snow Leopard) and Mac OS X 10.7.x (Lion). It won't run properly if you already have an antivirus protection installed in your MAC.
Avast for MAC can be downloaded from www.avast.com/free-antivirus-mac