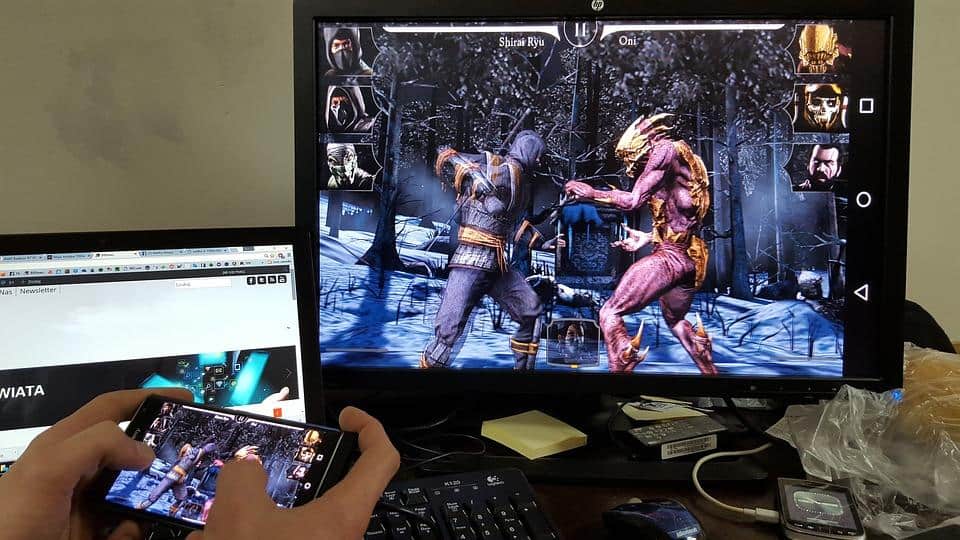 Mobile phones have become an irreplaceable part of our daily lives, for everything from work to play. In fact, with most people downloading multiple games on their smartphones, they have pretty much taken over the 'play' part of things!
Mobile gaming has come a long way from the days of Snake and Tetris, despite not really becoming a mainstay until the 2000s. As phones become even smarter and more powerful, so do mobile games. Consider Pokemon Go, the augmented-reality sensation that recently swept the globe.
Here are some stats and trends that define the way smartphone technology has affected mobile gaming:
New Features for Immersive Gaming – There has been a growing trend of game developers implementing features that encourage social gaming, especially real-time interaction and participation in live activities. Add augmented and virtual reality to the mix, and you have a level of immersion that could only have been imagined in the past. With cloud-based games and apps that work offline, gamers are guaranteed constant entertainment through their smartphones.
Development of Gaming-Focused Smartphones – It isn't only smartphones that have affected the gaming industry, but vice versa as well. With newer game technology such as AR and VR (Augmented Reality and Virtual Reality) becoming the next big thing, mobile phone manufacturers have taken notice. Many devices under development or already on the market are designed with extra features or higher performance processors, keeping the needs of mobile gamers in m
Market Growth and Revenue Generation – Mobile gaming isn't restricted to smartphones alone, but these devices are certainly growing at the fastest pace compared to other mobile devices. Newzoo reported that by the end of 2018, the revenue from mobile gaming apps will be valued at over $70 billion, claiming a 51% shareof the worldwide gaming market. Smartphones will account for 41% of revenue from mobile games, with tablets bringing in just 10%.
Introduction of New Mobile Gaming Genres – Constant evolution and innovation in the mobile gaming sector has led to changes in the way games are categorized. It's no longer easy to place them in one genre or another, since they often overlap and fit equally well in multiple categories. Today, you may have an RPG that's also a puzzle-based or builder-strategy game. The flexibility offered by smartphones may be one reason for this diversity.
How the Future Looks for Mobile Gaming – Ever since the first iPhone launched in 2007, there has been a consistent growth in the mobile gaming industry. Newzoo predicts that the industry will cross the $100 billion mark in 2021, outpacing the PC and console market without taking revenue away from it. In addition, just under 60% of total revenue generated by the gaming market is expected to come from games designed for smartphones and tablets.
It's safe to say that the future of mobile gaming looks bright, especially when you consider that we're becoming more dependent on our smartphones all the time!
About the Guest Author
Dev Bhatt is the head of digital marketing at OnlyMobiles. Being a tech enthusiast, he also blogs to help his readers make informed decisions like when to buy mobiles on EMI without credit cards, when to choose a different payment method, or what to look for in the latest models.