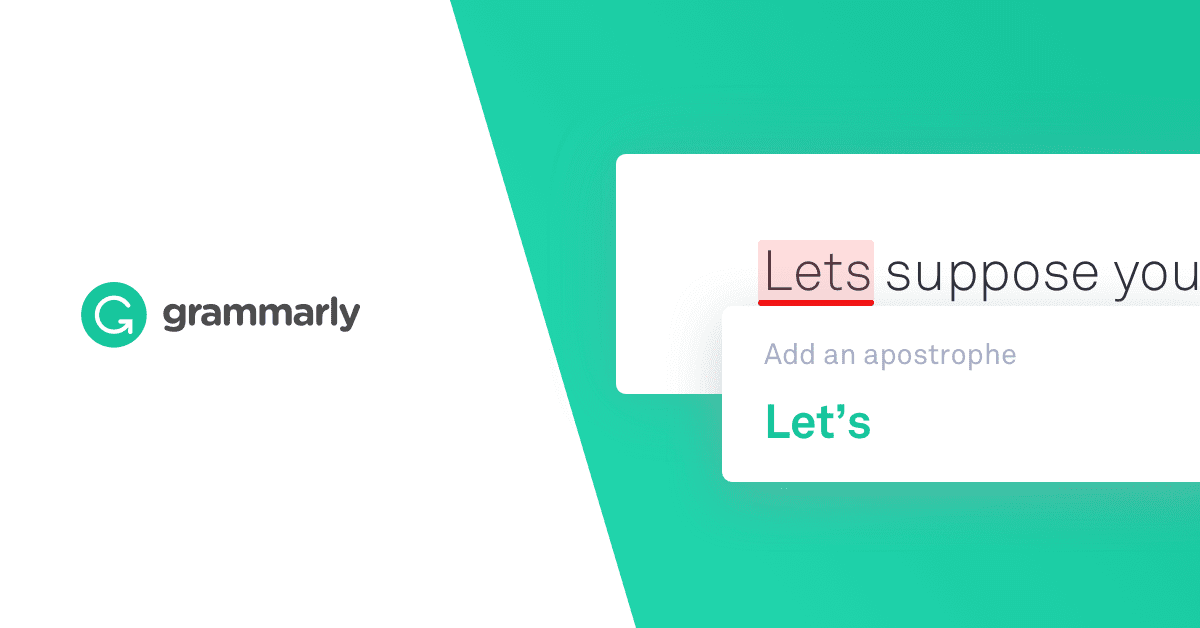 For a writer it is utterly common to overlook misspelled words and having wandering punctuation marks, however such minor errors can make you lose your readers very quickly.
Released back in 2009, Grammarly is a well-rounded online grammar, punctuation, and spelling checker tool which is available for desktop via a chrome plugin, as an application for chrome web, an app for Mac and Windows, and for smartphones as well.
Grammarly is available for absolutely free which can be used by anyone for unlimited time frame. But, if you are a writing professional who is looking for more advanced features, then Grammarly Premium is the ideal option for you.
If you are uncertain about this proofreading tool, here is a detailed review of Grammarly Premium which will make taking the decision easy for you.
Grammarly Premium Features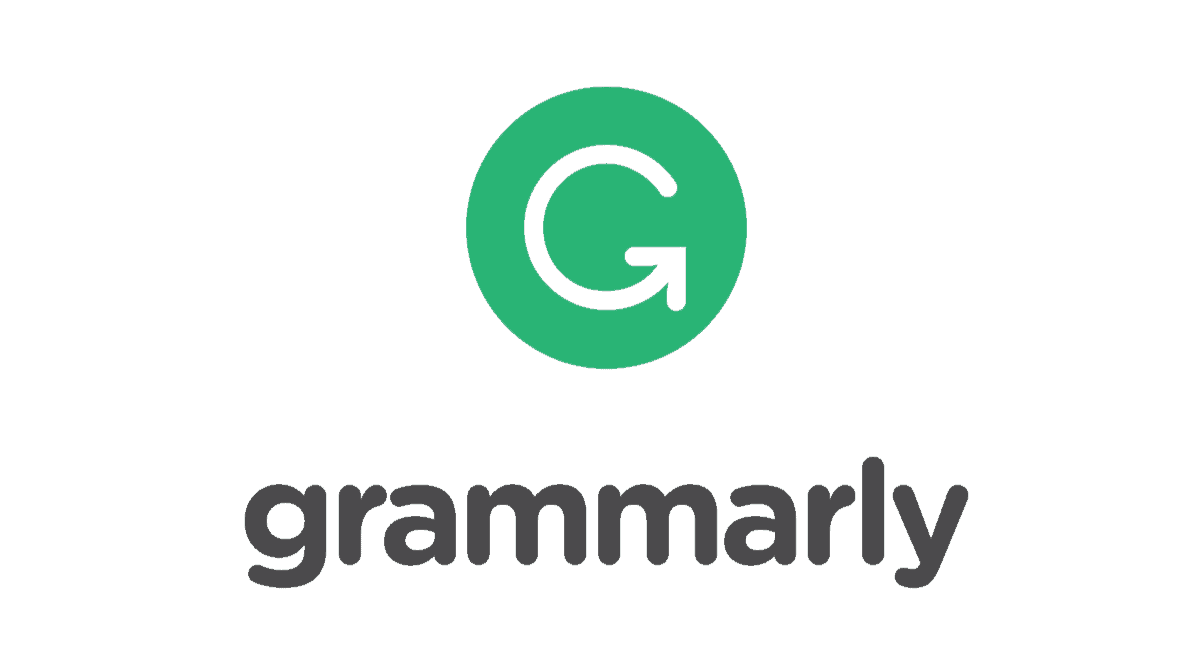 As an editing tool, Grammarly is popular for its robust grammar checking features; however it certainly promises more than that. What sets Grammarly apart from other grammar checking tools is that aside from checking for grammatical errors and misspelled words; the tool recognizes the words which are not used in the right context. This way it focuses on the contextual mistakes and ensures that the quality of your work isn't compromised.
Not only Grammarly assists you in correcting hundreds of grammatical, spelling, and punctuation mistakes, but it also adds to your vocabulary by giving better options to enhance the quality of your text. This handy program can be embedded in your Google Chrome or Firefox browser.
Let's have a glance at the most prominent Grammarly Premium features:
Corrects grammatical and spelling mistakes:
Grammarly Premium comes with advanced checking options to pinpoint any errors in grammar, punctuation, and spellings. The tool provides you with the option to set the feedback according to a particular genre. It can detect a document for more than 250 different types of grammatical errors.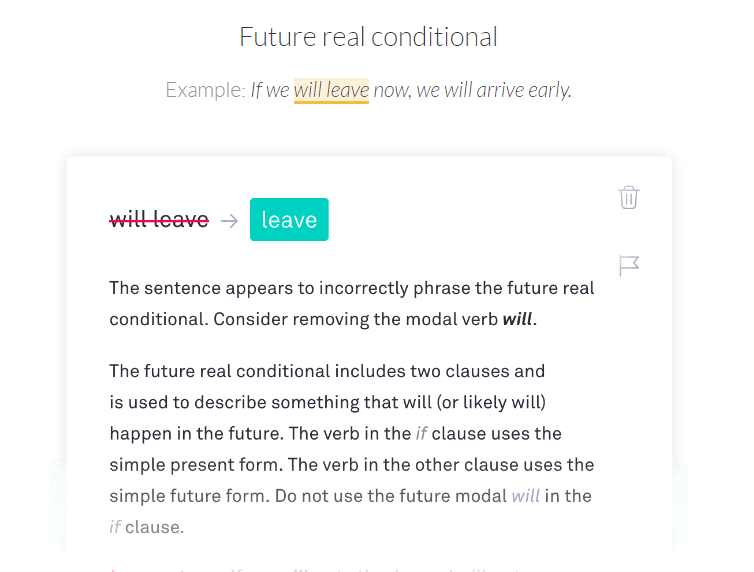 While writing a text, Grammarly provides you with various enhanced vocabulary suggestions for a better sentence structure and the best part is that you will get explanation for the same.
The informative suggestions help you convert the weak areas in your writing into strength. Here, not only your writing is getting polished, but you also learn to take your skills up a notch. This way you can improve your content's readability and ensure that you don't make the same mistake twice.
The tool also highlights a complete sentence if it has any scope of improvement.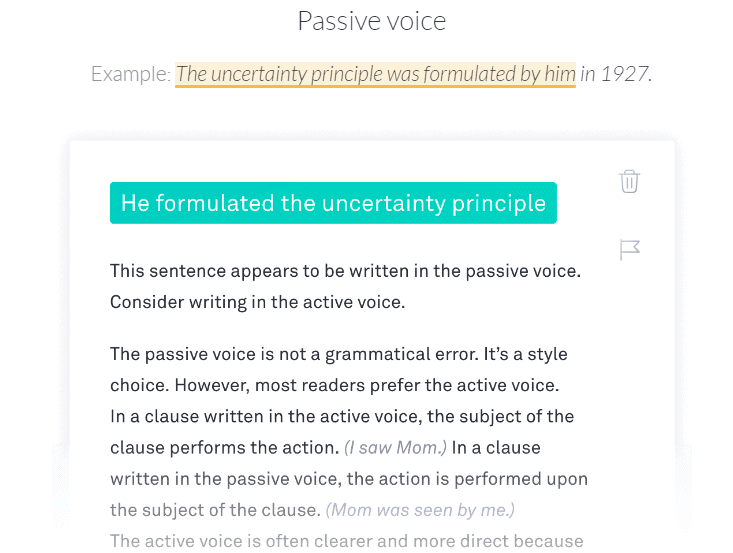 One of the most looked after Grammarly Premium features is the ability to check for plagiarism in a written copy.
To make sure that your writing is unique, Grammarly checks and compares your text with almost 16 billion web pages.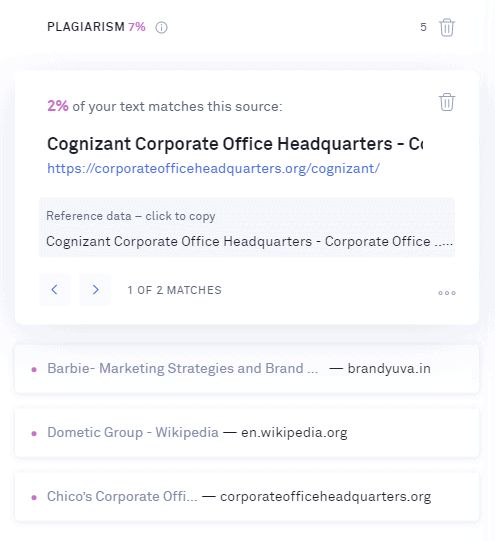 The plagiarism features helps the writers in citing the resources they had used to create the content. The feature is so precise that it even picks up the most commonly used words and phrases from web pages.
The plagiarism checking tool in Grammarly Premium is especially helpful for those who hire writers to check the authenticity of their work.
Choose the domain of your content
To make the best out of your content, Grammarly Premium gives you several options so that you can select a particular domain including casual, creative, business, technical, and academic. By doing this, the tool provides better suggestion which will go with the context of your article.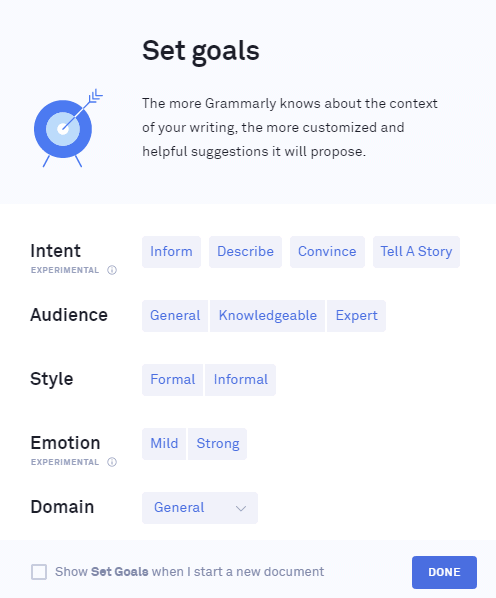 Not satisfied with the suggestion and results provided by Grammarly Premium, then you can go for Human Proof-reader option where your content will be analysed by an expert. However, for doing so Grammarly Premium will charge you on a per word basis.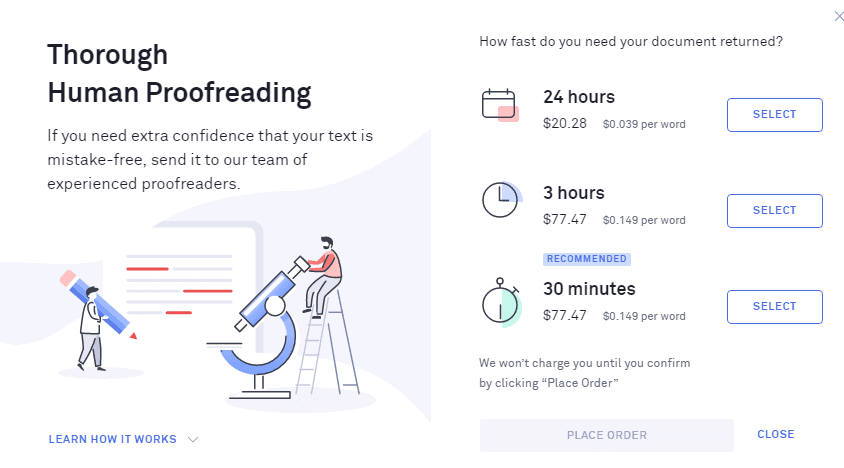 Here, if you need your content in shorter time duration, then you have you pay a higher price.
How to use Grammarly Premium?
To use the tool, you need not to be a technical whiz. It will take only a few minutes to set-up Grammarly Premium in your device.
It is available as an application for both Android and iOS devices. And, the web extension of the program can be embedded with Google Chrome, Safari, and Firefox browsers.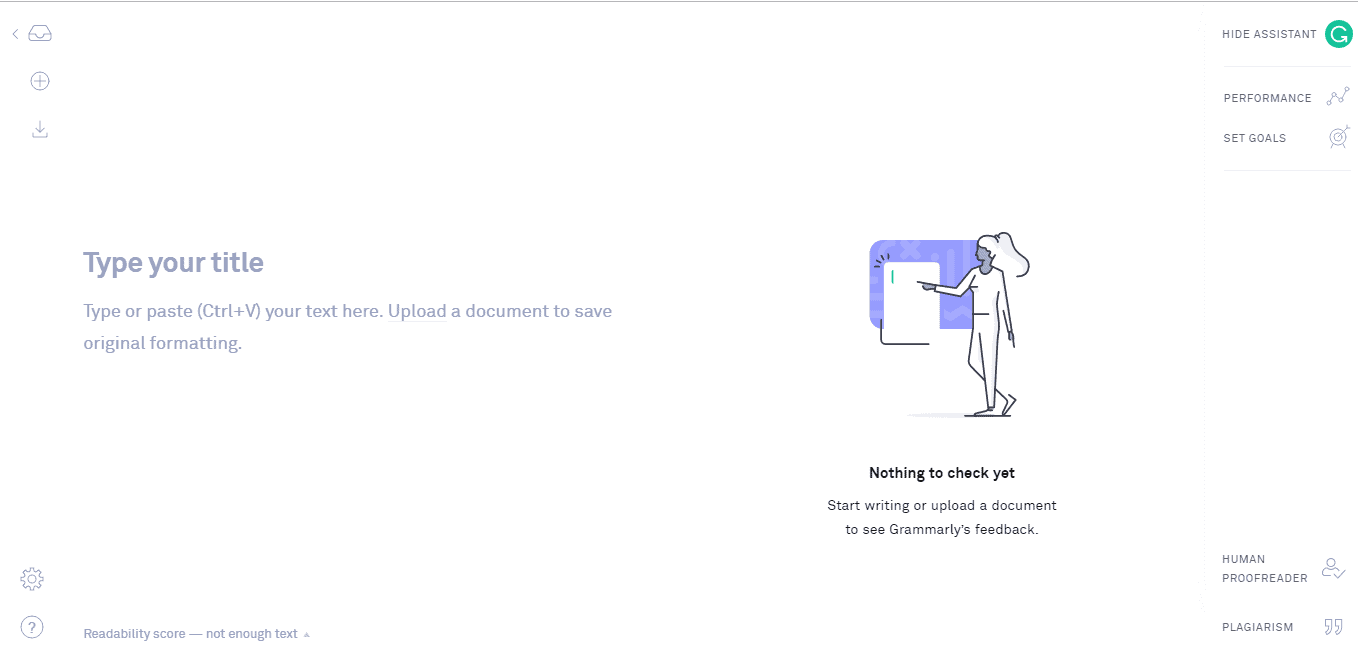 To edit a draft, all you need to do is copy and paste the document into Grammarly. Once you do that, the tool will give you feedback and you can make the necessary changes.
What is the difference between Grammarly Free and Grammarly Premium?
Grammarly Premium does come with some stellar features including genre specific checks, vocabulary enhancement and plagiarism detector which gives it a competitive edge.
However, if you are reluctant in purchasing the Premium version; here is a side-by-side comparison between the free and paid versions of Grammarly:

The free version of Grammarly is suitable for bloggers who have a small budget for writing tools.
How much will Grammarly Premium cost you?
Here are the three subscription options that Grammarly Premium provides to its users:
Monthly subscription- $29.95
Quarterly subscription- $59.95
Annual subscription- $139.95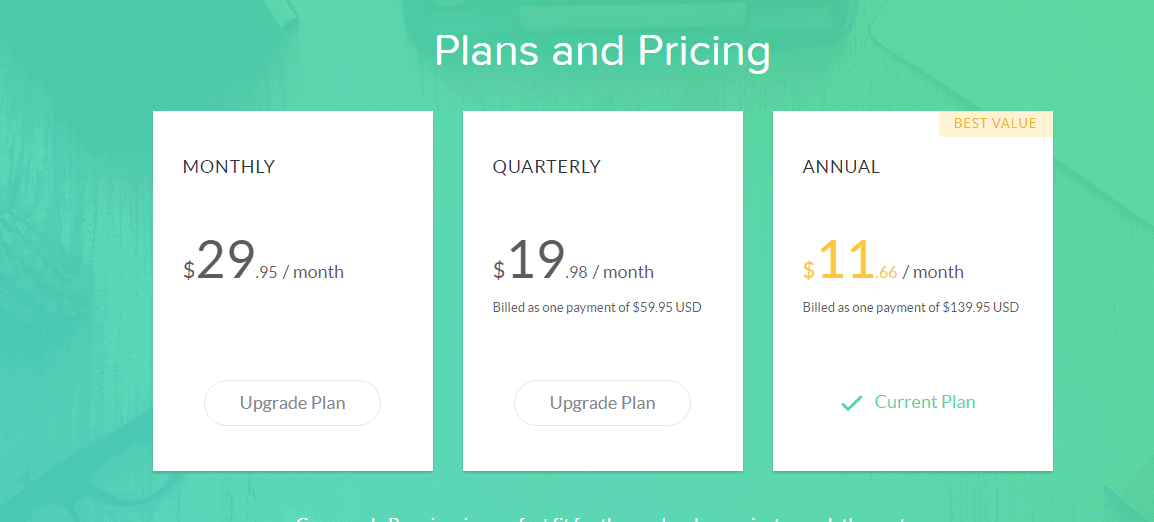 Grammarly follow a fair return policy, wherein if you are not satisfied with the product, then you can ask for a refund within a ten days time frame by contacting the customer support.
Pros:
Real-time grammar correction
Option to have access over a document on various devices
Effective plagiarism check
Corrects contextual issues in a text
Assists in improving the writing style by adding words to personal dictionary
Cons:
Not compatible with various writing tools such as Google docs.
Subscriptions can be a bit expensive for writers who have a tight budget
Final Verdict
Grammarly Premium is indeed promising and gets constantly developed by some of the best language authorities to make the editing process easy for you.
It is ideal for bloggers, authors, copywriters, and content marketers. The tool can be used by students to enhance the writing skills on reports, and even university applications. If you are learning English language, this tool will definitely make things easy for you. Ultimately, you don't have to be a professional to use Grammarly Premium; it can be used by anyone who is seeking to leverage the quality of their written text.
Be it a corporation, a university, or a foreign student, with Grammarly Premium you can enhance your style of writing and convey your message more effectively. If you are someone who has to deal with a lot of content on a daily basis, then give Grammarly Premium a try.