iMessage is an extremely popular application in the Apple devices and it comes with a ton of features. iMessage allows you to share Apple Music, send GIFs, games, drawing and stickers.
Unfortunately, iMessage can only be used in iOS devices and the Android users do not have access to this application. But the good news is that with the right kind of PC and software, Android users can get iMessage for android too. Well, that involves a little workaround and some complex configuration steps but we will guide you how to get iMessage for android.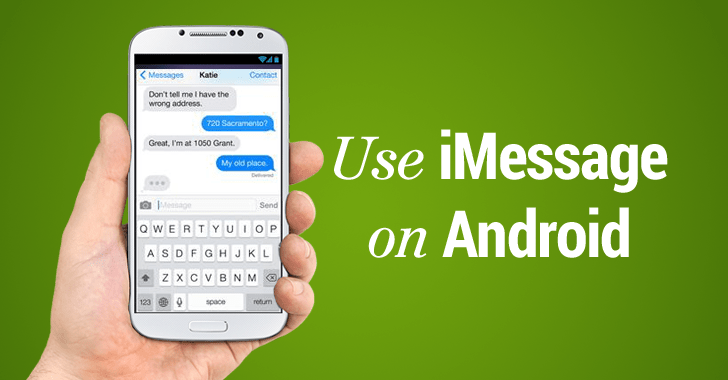 How to get iMessage for Android device with weMessage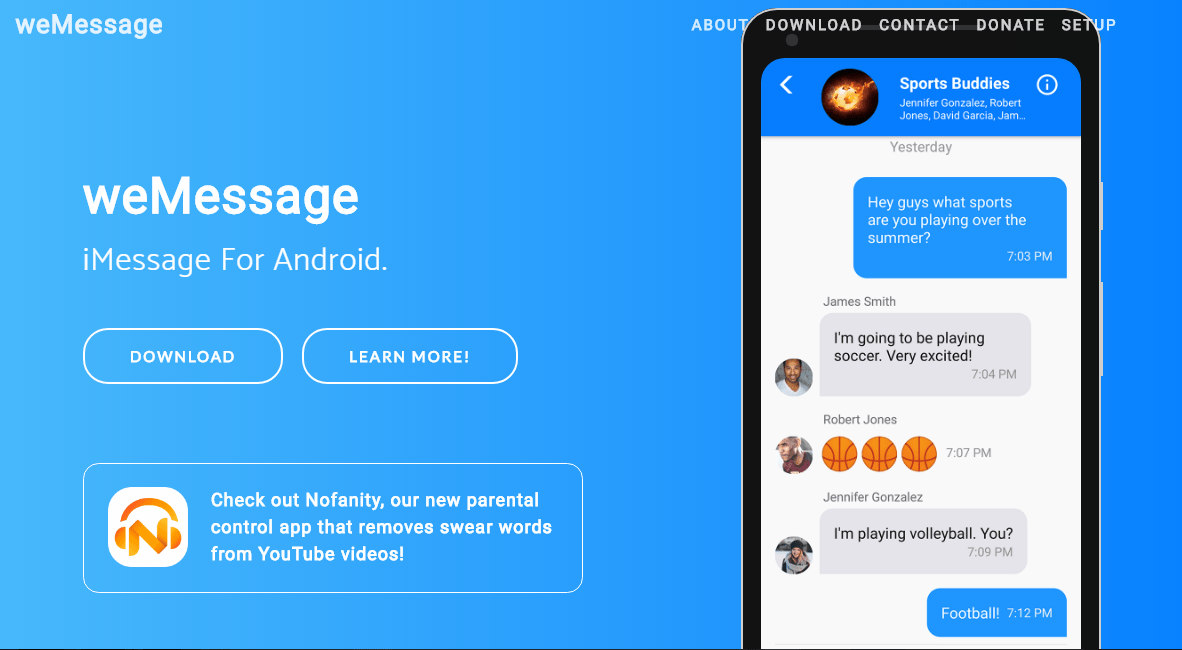 To start iMessage for android, you will need a Mac with iMessage account/Apple id and weMessage app on your Android device. weMessage is a tool which sets up a server on your Mac and routes messages through iMessage network to the app on your Android phone.
In order get weMessage on your Mac, you first need Java installed.
It is quite simple to find out if you already have Java. Just go to 'Applications'—–'Utilities'. Then Launch the 'Terminal' app which is already there in your Mac. Once done type in 'Java' and hit 'Return'.
In case you get an error message that means you don't have Java installed in your Mac. If there is no error message, check if you have the latest version of Java.
After making sure that you Mac indeed has Java, here is what you need to do next:
Get the weMessage server downloaded in your Mac.
Next, go to the weMessage folder and double click on the 'run.command' file. This will launch weMessage. As the app is not available in Mac App Store, you will need to change your Security and Privacy settings. To do that navigate to Apple menu at the top left hand side of the screen and go to 'System Preferences'. Hit on 'Security and Privacy' and go to the 'General' tab.  Then, select 'Open Anyway'. In the same 'Security and Privacy' tab, hit on 'Privacy' and select 'Accessibility'
Now, at the bottom left hand side of your screen, click on the lock icon. You may require to enter your password which you use to login to your Mac
Go to 'Applications' and then click on 'Utilities'. Hit on 'Terminal' and click 'Open'
Again, double click on 'run.command'. weMessage will launch now.
Once it is installed, follow the instructions to set it up. You will need weMessage email address and password to login.
Next step is installing weMessage app on your Android device. For that start your Android device and open Google Play Store. Search for weMessage app and download it.
Once you have downloaded and installed the app, launch it in your Android device.
You will also need your Mac's IP address here to login. For that you need to navigate to 'System Preferences'—-'Network'—-'Advanced'—TCP/IP.  Here you will be able to find the IP address in the 'IPv4 Address' field.
Sign in with the IP address, your email id and password. Once you have signed in, you are good to go.
Now, you will be able to see your conversations and you can send messages like you usually do with iMessage. You will also be able to see all your contacts in the application.
** A very important thing here to keep in mind is that your Mac and Android device must be in the same Wi-Fi network for this method to work. Also, weMessage wouldn't have your old conversations, but you will be able to see all new messages in the application.
Conclusion:
weMessage doesn't support all the features from Apple, however, you can enjoy conversations, group chats and use all special effects in iMessage for android. Moreover, as weMessage is encrypted, you do not need to worry about losing any personal information.