Apple Macintosh which was treated as a virus free operating system has attacked with the most dangerous malware called "Flashback" by the hackers. According to Dr. Web more than 600,000 Mac computers are infected with flashback malware which tries to fetch confidential data including password and financial account numbers. According to a chief security researches at Bitdefender, the infection is likely to be the largest for the Mac this decade, but that there's no precise way to measure how many Macs have been compromised so far. The malware initially detected by F-Secure antivirus company and then measured by the famous antivirus company i.e. Dr.Web. According to the sources Flashback is not a Trojan horse but it is more dangerous than that.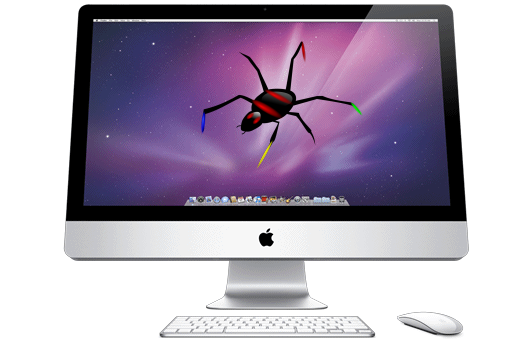 How Flashback Attacks to Mac?
We discussed earlier that flashback is not a Trojan horse but it is more hazardous than that. Here hackers imitated the process of downloading an updated of Adobe Flash Player to spread the malware. This means the same process takes place with flashback malware in it. It annoys you until you hit the download button.
How to Check Whether Flashback malware Attacked Your Mac?

Dr. Web has developed an online tool which helps us to check whether our Mac is attacked by Flashback malware. Just follow the simple steps mentioned below to clarify the virus attack-
To check the Flashback malware attack, first we need to have the hardware UUID
To fetch your hardware UUID, Pick "About This Mac" from the Apple menu.
Now click on "More Info." and then hit "System Report"
Choose "Hardware" from the left pane and copy the Hardware UUID
Now navigate your browser to Dr. Web's Backdoor.Flashback.39! infection detection page
Enter the specified captcha and your Hardware UUID
Finally hit "Check" button, that's it.. Now you can able to see whether your Mac is infected with Flashback malware.
The below video shows how to get rid of Flashback Malware
:

If you have some additional tips to protect Macs, then please feel free to share your comments below using the comment form.