Google recently revealed about its research with Augmented Reality (AR) Glasses at its social networking website Google+. It also revealed a concept video about, how life would be with AR Glasses. Google named this project as "Project Glass". It is similar to glasses seen in sci-fi movies where a transparent material is used to project video on and you could interact with it. In the video released by a group from Google named Google[X], it can be observed how our day to day life would be with these glasses. This project if realized can direct you to destination, act as a communicator between you and your friends, remind you things and lots more. Imagine the life with these glasses. It could be a great experience.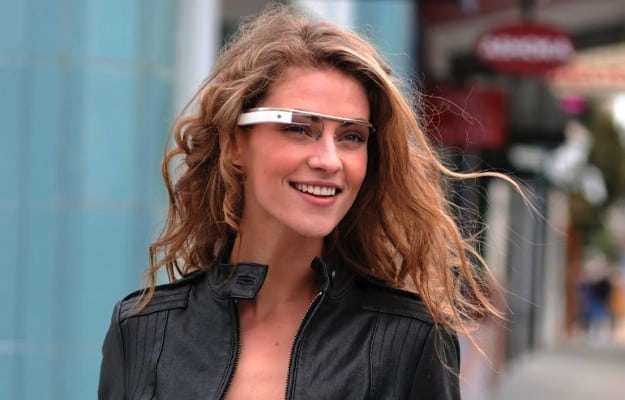 In concern with the video released by Google the Concept Augmented Reality Glasses if realized in the future, can function as the following,
Cell Phone
The concept Google Augemted Reality glasses can act as a cell phone providing you call facilities, video calls multimedia messages etc. Though there are no earphones in the current idea but the above features can be observed.
Multimedia device
These Google Augmented Reality glasses can function as multimedia device including video recording, camera etc.
GPS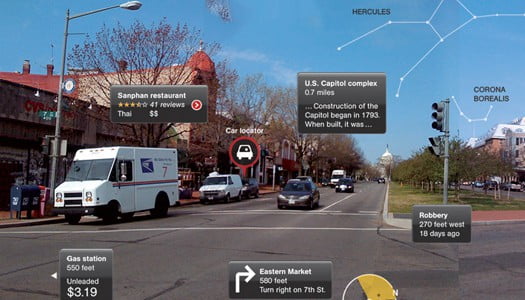 Google AR Glasses can function as your navigator and provide you with directions and also locate your friends for you. Also it can help users find products in shops. You can add locations, save them etc.
Reminder service
The Google Augmented Reality Glasses can take notes from you and remind you about them at the time you specify it to.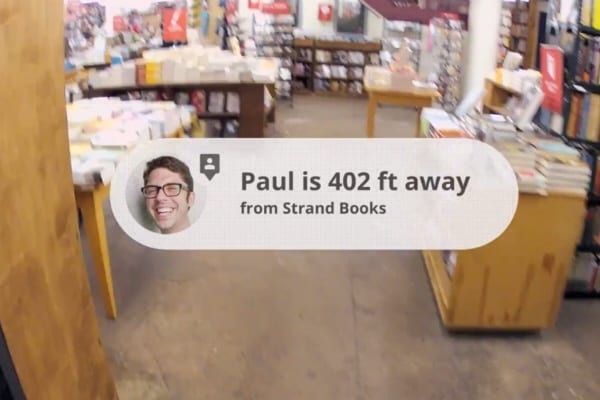 Issues on Technology
Normally for such a device, a processor and its powering gear is a must. If this key technology can be shrunk so as to fit in the size of glasses then it can be the new deviation in the world we live in.
Other Organizations
Organizations like Apple, Sony and Microsoft have been working on similar objective and have also patented some leads.
Expected Price of Augmented Reality Glass:
According to a report at Nytimes blog, Google is set to launch its Augmented reality glass by the end of this year and when launched, they are expected to cost from $250 to $600 which is around the same price of smart phones available in the market right now.