Paper-based electronic keypads are the smarter versions of paper with the interactive user interface, that are now seizing attention.
Touch screen mobiles replaced keyboard mobile phones. Traditional old laptops can now be operated by the touchscreen monitors, many regularly used appliances like TV, Fridge, doorbells are all upgraded to become smarter and controlled by touch, our very basic thing which we used for writing, drawing, painting 'Papers' are not far behind in the race. You guessed it right!
The US research team has come up with the mind-blowing printing process, which can turn paper into a keyboard. This project is grabbing a lot of attention as it is environmentally-friendly, cost-effective, flexible, and compatible with the printing process, which is already in use. Technology has again manifested its power by radically converting a wooden pulp into paper and now keypad. Let's dig further into the underlying technology used to make this invention possible.
The main idea of the project
Martinez, an assistant professor in Purdue's School of Industrial Engineering, and his team tried to create a self-powered paper-based electronic device.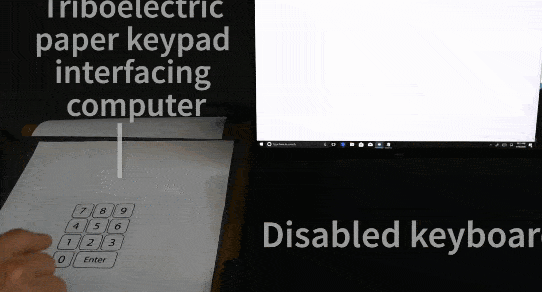 They developed a simple printing process by which any sheet or paper can turn smarter. They are trying to incorporate a user-friendly interface on the paper, which can be used in various domains. This technology simply makes you believe that you have a magical finger by which you can play music by pressing keys on paper. Significant challenges in implementing paper-based electronics include degradation caused due to moisture, dependency on batteries, and compatibility with the existing printing methods. But this US research team has brilliantly overcome all these issues. Let's check step by step how paper is rendered as a smart keypad.
Water repellant– A highly fluorinated molecule is coated on the paper to make it water dust and oil repellent.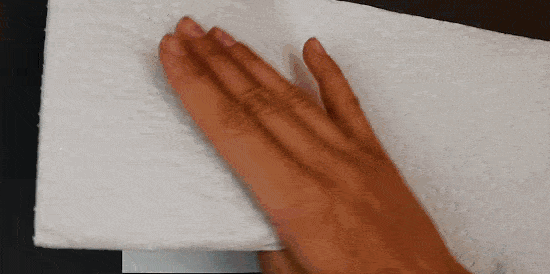 Omniphobic – They are trying to use omniphobic coating, which has glass-like resistance and blends as polymers implement.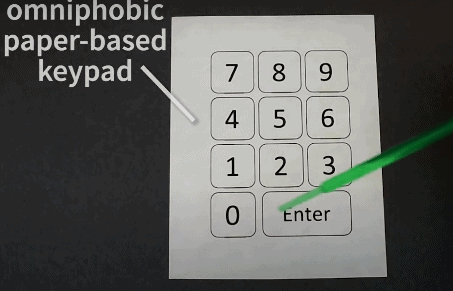 Wireless implementation– Various circuits are added on the different layers to add functionalities in the paper's keypad version. The omniphobic coating avoids inks to get smudge across these layers.
Save energy – To harvest the power, they are using the easily fabricated module of vertical pressure sensors that operate by the user contact and doesn't require any batteries.
Highly compatible – They claim that their printing process is entirely compatible with the current printing process, and this technology is good to go live at any time in the market.
Cost-Effective – This electronic-based paper can be printed in less than $0.25.
Flexible – These papers have excellent flexibility and can be curved up to the 0.3 mm radius.
Simplicity – Simple printing process, which is cost-efficient, can benefit users in bulk production.
Uses of paper-based electronic keypad
This technology can undoubtedly open many horizons. The Human-machine interface on this paper can be used in the authentication process, entertainment, and many enterprises can use this technology to make the packaging of their product interactive. Few possible implementations of this invention can be like
Paper sheets can be transformed into an unbelievable music player interfaces. You can control functionalities like select songs, play songs, and Increase or decrease the song's volume.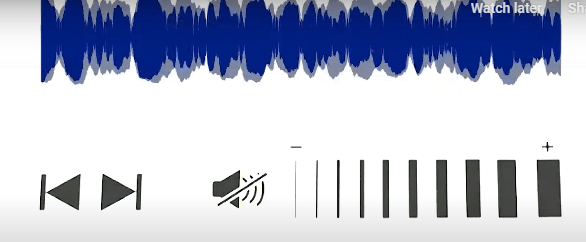 Assistant professor in Purdue's School of Industrial Engineering Martinez envisions that this paper-based technology can be used in
1. Food packaging to know if the product is safe before consuming.
2. To ensure the proper owner accepts the delivery by digitally signing directly on the box.
Other eye-catching innovation by Martinez and his team
Martinez and his team have also worked to patent some of his technologies related to robots and other design innovations. Some of them are
This technology is bio-inspired as chameleons and many toads use sticky tongues to catch insects spontaneously in the same way robots are created which are powerful and can perform speedy motions by using elastic energy. These inventions can help robots to complete the automated task speedily contradictory to the current status where robotic operations are time-consuming due to underlying heavy components.
Martinez believes that existing caregiving robots lack interfaces that can be safe for oldies to use. Current robots cannot fully physically assist old people because of its hard external structure. His team has come up with a promising solution to re-design soft robots using 3D Printers. The new design of this robot will be more efficient and user-friendly. The crux of this invention is converting CAD files of new robot design with the help of fast algorithms into the 3d architected the soft machine, which can be printed by any conventional 3D printer. Check out 7 amazing things that you can do with a 3D printer for home use.
Wrapping Up:
Martinez and his team have done remarkable work in the field of robot and printing benefitting the human era to a great extent. Their astonishing inventions in these fields demonstrate their deep understanding and passion for robotics and print technologies. We can soon expect the paper-based electronic keypad to be implemented full-fledged in the market.