YouTube has gained the highest net traffic for video streaming sites in the past years. Its popularity has increased so much over the years that come pre-installed in your phones as well! However, if you want to enjoy more content you can tune in to other video streaming sites.
To know the best video streaming sites other than YouTube join me! I have enlisted a few websites which can work as a replacement for YouTube and provide the best content.
1.Dailymotion:
To know the authenticity of this site, this site the second most popular video streaming sites in the World! It has over 113 million monthly visitors. It has a high ability to make your videos go viral reaching millions of visitors and bringing you a fortune.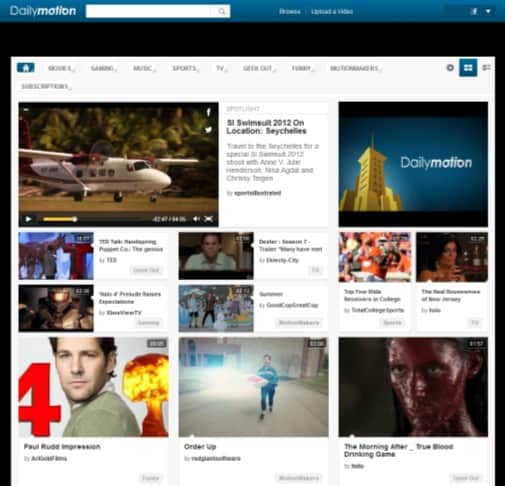 If you are one of the 90's kids then you will surely notice that this site looks very similar to that of the older appearance of YouTube. It is easy to use and has a clean interface with the right amount of videos showcased on its homepage. Uploading videos on Dailymotion is not very complicated, just sign in to Dailymotion with a valid email ID.
One can upload a video with a time limit of 1 hour with a size of 4GB of High Definition 1080P resolution. If you don't want these limitations then you can sign in to MotionMaker account for free. Dailymotion is also a great way to showcase your talent and earn according to the terms and conditions of this site.
2. Vimeo:
Vimeo is the next best site after Dailymotion. You will be welcomed with a very creative and welcoming interface of the site. As soon as you enter this site, you will be asked to sign-in. You can Register yourself with your details and sign-up if you don't own a Vimeo account. All the visual content in this site are carefully picked and contains 'zero' ads during the playback of the videos. So now you know where to go to skip watching ads forcefully!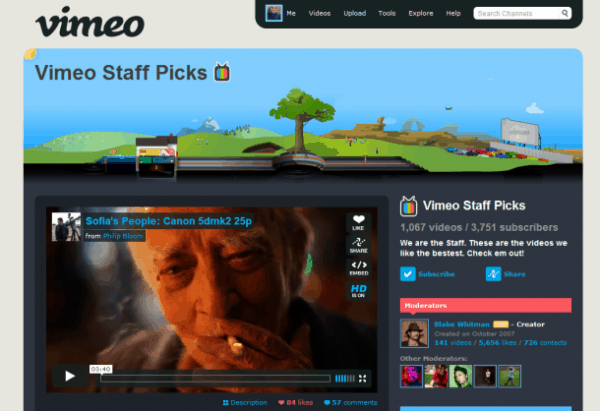 If you are a content creator and want to upload videos then it is free but it has its own limitations. In a week, you will be allowed to upload a total of 500mb with a free account. However, this will not restrict the number of videos or the time limit of your videos until you exceed the limit of 500 MB.
You will be eligible to upload videos of size 5 GB every week. by upgrading your account, paying 9.95 USD per month. If this is also not sufficient, then you can opt for the 199 USD/ year Pro Plan which allows you to upload videos up to a size limit of 20 GB every week.
3. Flickr:
Flickr is mainly used to showcase and share images. However, it also allows users to upload and share videos as well, which is not known by many! Users can upload videos by creating a free account on Flickr. The process of uploading videos is similar to the process of uploading images on this site. You are free to upload HD videos as well.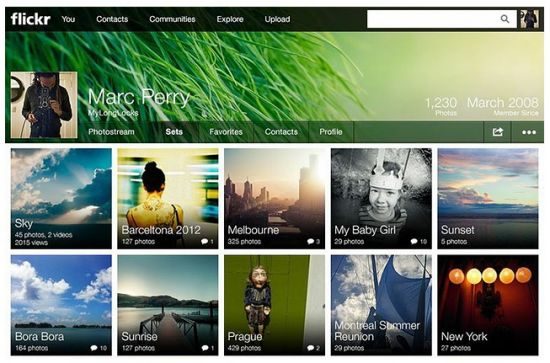 The free account has the ability to store up to 1TB data, moreover, the pro account comes with unlimited storing capacity. It is completely ad-free and gives proper statistics. As for now, Flickr doesn't consist of a lot of videos. But you can start the Flickr trend! How to Leverage Social media Videos For Your Next Marketing Campaign to boost your business and organic traffic.
4. Veoh:
Veoh is also a very alternative for YouTube. This site gives you the ability to upload videos of any length and share them with your friends. The site has a neat UI with a lot of other features where you can add friends, forums, groups, etc.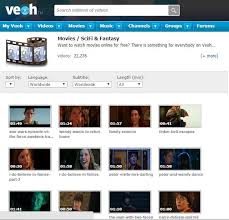 It has a drawback the search engine does not give you appropriate results.
5. Metacafe:
Metacafe has been on the internet since 2003. It still is very popular with 40 million monthly visitors. The interface of this website is very organized and neat. Everything is perfectly categorised and has a unique appearance compared to the other sites. It gives you good browsing experience.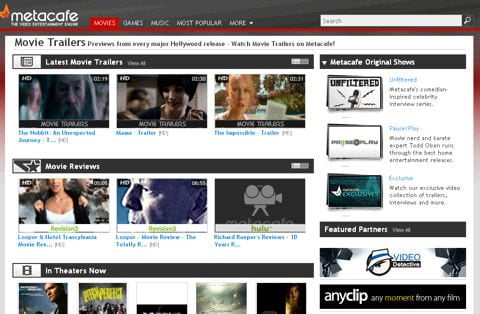 However, the leisure to post videos on this site cannot be availed.
6. Blip.tv:
Blip.tv doesn't disappoint you in terms of browsing. This site provides you with authentic and quality content in a wide array of categories be it comedy, movies, animations, tech, news, entertainment, etc.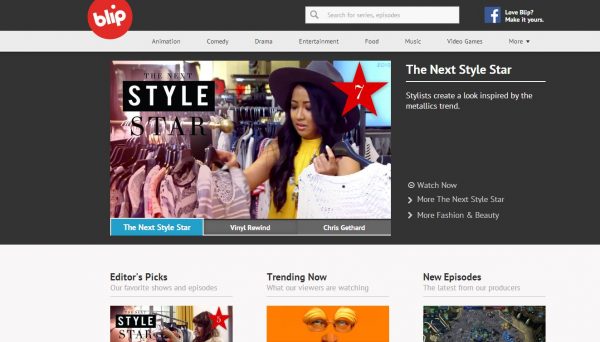 As for now, new users cannot register to have owned an account in this site. Due to this reason, uploading videos will not be possible. However, you can browse through the rich and authentic videos which will boost your knowledge and skills.
7. Vube:
Vube is a very new site which found its place in this list. It has made a place in the list of top 100 most visited websites in the world. It has gained a huge amount of traffic using various marketing tactics.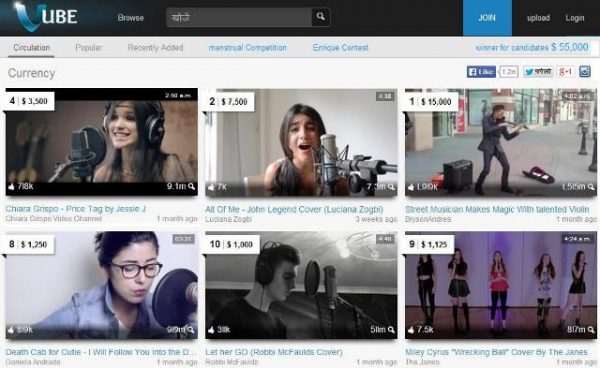 The UI allows us to have a good browsing experience and organized. Users can easily register and create an account to upload videos freely. The uploading procedure is also easy to get used to. Presently, the site has announced a contest to encourage Vubers for posting good quality content.
All the sites mentioned above are really good. Visit these sites and let us know which was your favourite site in the comment section below! Also, let us know any other sites which are really good!