A recent addition to the Facebook Messenger mobile application is its "Secret Conversation" feature that allows its users to encrypt messages from one device to another. This allows a user to send messages that cannot be seen by anyone else. The process is carried out by using "Signal," a protocol created by the Open Whisper Systems which is also used by WhatsApp.
Facebook Messenger will not initiate and include encryption with group conversations, GIFs, videos, voice/ video calling, or payments. But you will be able to send encrypted messages, stickers, and images on personal chats.
This is how you can start a secret conversation on the Facebook Messenger
Launch the Facebook Messenger mobile app to get started. Go to your profile and make sure that the encryption feature is enabled.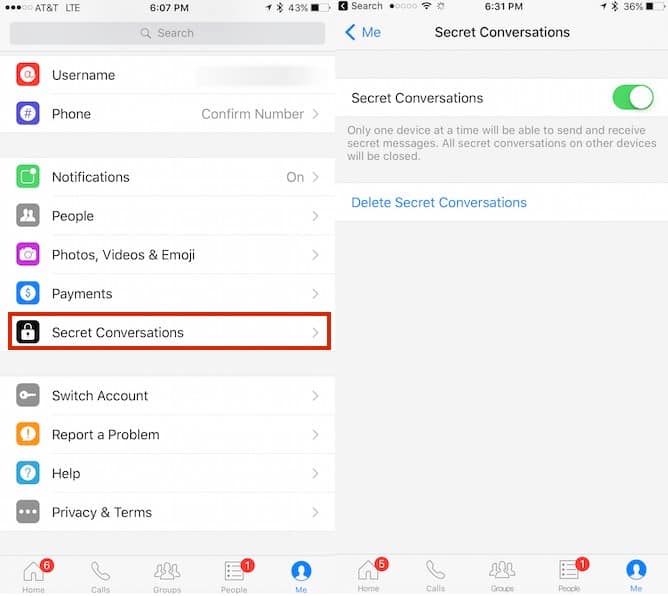 Tap the "Create New Message" button and rather than selecting the contact you want to send your message to (from the usual list), just tap on the "Secret" button in the top right corner.
So from there you can start an encrypted conversation. And when the contacts send you encrypted messages, notifications will not identify who the message is from.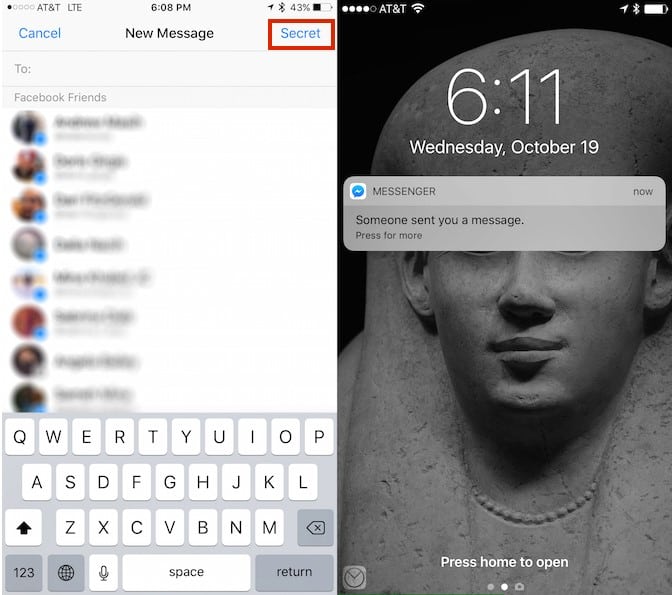 In case you want to verify that your messages are encrypted or not just view the conversation's device keys. Facebook provides the following instructions to access that those keys:
Open up a "secret conversation" with someone.
Tap on their "name" at the top.
Tap on the "Device Keys."
Then, compare your own device key with the other person's device key and ensure that they match which verifies that the conversation is encrypted or not.
Keep in mind that there are certain terms and conditions that follow. "Secret Conversations" are available only for the Facebook Messenger mobile application. Both parties involved in the conversations must have the latest versions of Facebook Messenger having this feature.
Also, an encrypted conversation on one device can't be extended to the other. You will have to repeat the same process that is listed above to start any new encrypted conversation with your contacts.