If you're a creative freelance writer, you will have noticed that energy levels are really the key to effective writing. If you're writing 14 hours a day in 4 different time zones, "creative" is exactly what you need to be, whether you're doing text for booklet printing or ghost writing a sequel to War and Peace.  The real power source for writers is motivation, and creativity is the greatest motivator of all. But grammar is as equally important as speed, so don't forget to check these best grammar tools for avoiding embarrassing writing mistakes.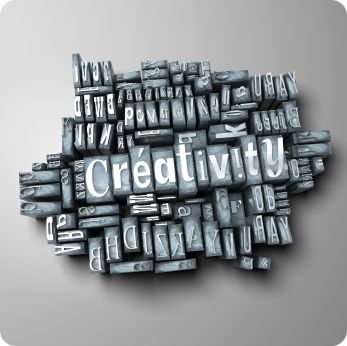 Getting in touch with yourself
Creativity means different things to creative people, but it's invariably the primary driver. Self motivation has absolutely nothing to do with mindlessly muttering "I can do this" to yourself. You'd never believe anything that shallow, anyway. Professional motivators don't even use that sort of mental mouthwash any more. Quite the opposite- They get people to concentrate on their own priorities. That works, and it works well.
For writers, the creativity is always at work. They do as much writing away from their desks as they do at them. So how does this very valuable power source disconnect?
Ask yourself what's really bothering you:
Distractions- Reality tactlessly intruding
Frustration- Not getting things right, and not knowing how to deal with it
Nitpicking sessions with editors, publishers, etc.
Talent issues- Where talent tugs in a different direction to the work
To beat these obstacles, your best, most reliable asset is in fact yourself.
Defining the problems and the cures
Let's do some analysis of the issues:
Distractions- Either you or your reality is in the wrong place, if you're finding your life in conflict with your work. Change that situation, before it does any more damage.
Frustration- Often described as "writer's block", the fact is that your creative instincts are telling you what's wrong, and you're not listening to them. That's a recipe for as much frustration as you could ever wish to have. What's "blocking" you is your own better judgment.  You're actually right not to write things you don't like. Start looking for better options.
Nitpicking sessions with editors, publishers, etc.- Writers often forget that other people aren't writers. The problem is that they also often don't understand the needs of these people. You must learn how to understand these issues. Nitpicking is one thing, real problems are another. Avoid actual nitpickers, but learn your trade regarding real issues.
Talent issues- Where talent tugs in a different direction to the work- If your talents and tastes are telling you that you've had enough of not using your talents effectively, pay attention. Doing something you're not particularly good at, at the expense of your valuable talents isn't a great career move. Be practical, and don't starve as a result, but get yourself oriented to your true areas of creative ability.
Creativity is a mix of talent and intellect. If you're doing text for business card printing businesses, ad copy, or writing novels, concentrate on the most stimulating elements, not the drudgery. Add further stimulus by selecting better and more appropriate areas of writing. Stimulate the creative power, and you'll never look back.
Subscribe to our free email updates to get all future posts in this topic in your mailbox.