Its 1st June today and its time to announce the winner of our 6 months Hostgator Hosting Contest. The winner of this contest will get 6 months unlimited hosting on Hostgator.com.
I felt that the last contest wasn't strict, so this time though I cross verified whether the contestant has completed all the steps to participate in the contest.
And the winner is: shenoyjoseph.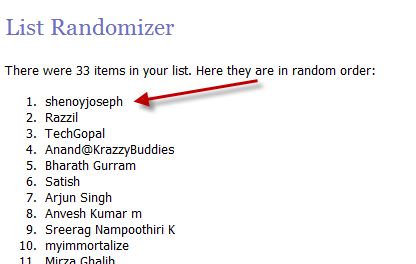 The below video shows how we selected the winner.

Congrats Shenoyjoseph, contact me using the contact page and I will help you claim your prize.