One of the most common, and most critical, areas of data management is backup. Offsite backup and storage is used to preserve data and prevent the sort of catastrophic loss of data which can happen if onsite storage is affected by fire, break-ins or system crashes. The offsite backup service is the physical "insurance" against these losses.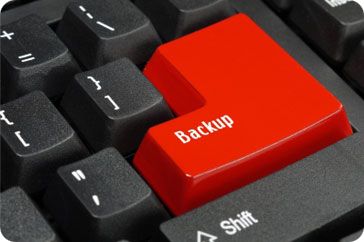 Data backup basics- Operational issues
The backup systems are used more in an operational context than in the "disaster scenario" form, and they're just as crucial. It's quite common for things to go wrong in daily work routines. Anything from databases to online shops can go haywire quite easily, usually as a result of some unanticipated operation or software problem.
There have been some pretty bizarre cases which are good illustrations of what can go wrong with operational systems in real time:
Data overwrites- This scenario, often caused by program language issues, involves overwriting existing data with new data. The old data is irretrievably lost, and has to be restored from backups.
System crashes– Live operations are always at theoretical risk of a crash which loses data and can affect file systems. Sometimes theory gets put into practice, and the results can be quite serious, particularly if you're operating in an online business mode.
Physical damage– The two most common risks to data, ironically, are the same as risks to buildings- Fire and water. Fire is a natural hazard with electrical systems and water damage, caused by mold or plumbing leaks, is the other big risk. Electronic systems can also be severely damaged by heat or water.
Electrical issues– Bad wiring, power surges, circuit breakers on mains switches and other issues can shut off power to live systems. That means everything, including data storage, goes down and data is lost.
Operator errors– Data can be lost in a system by operator error or a combination of software problems and errors. This is quite common, particularly if using new software and the only fix is a good backup that hasn't been affected by the onsite operations.
The downtime issue
Downtime is never good for businesses. Each of the above scenarios will result in significant downtime, and that's expensive. The faster systems are restored, the cheaper the downtime costs. Another important consideration is that fast retrieval and backup implementation also reduces the backlog effect of re-entering data.
Getting serious about your backups- How to find good offsite data storage
The whole point of offsite data storage services is to protect data from onsite hazards and ensure security and safety of data. Offsite data storage sites are designed to deal with risk on multiple levels and to keep data secure under all circumstances.
The best offsite backup companies provide:
24/7 service
Secure systems
Power onsite for their storage
Disaster recovery
Accreditation to industry and government standards
Secure disposal of old backups to ensure privacy
If you're looking for better options for data security, you really do need to look at offsite data backup management. You'll find the solutions easy to manage, and you'll never need to worry about downtime again.