We complain when we have too much to do in the office and we complain when we don't have enough to do and the boredom is getting to us! It really would be nice if there could be a constant happy medium between the two but unfortunately that's not likely to happen!
When it comes to boredom, the day feels endless as you watch the clock ticking, waiting for it to be time to finish up and head home for the day. However it really needn't be because you can turn to your trusty Smartphone and make use of some great apps to help pass the time.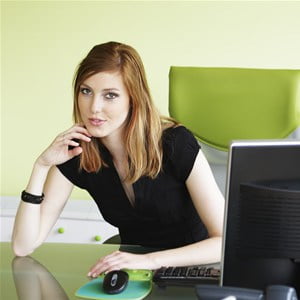 Why not take a look at a few of these to see if they have what it takes to remove your boredom:
Free Scrabble
When you want a game that is not only fun but keeps your brain functioning, Scrabble has to be up there with the best of them. This game even syncs with Facebook and allows you to play against people you know or random opponents. If your friends are taking too long to take their turn, you can play multiple games at one time to ensure you never get bored.
 Candy Crush
Candy Crush has turned into one of the most popular games that can be played on a mobile phone with its success coming down to the fact that the puzzle type game is extremely addictive. With there now being around 500 levels, you will soon realise that perhaps starting this game was not such a good idea in the first place.
Pac–Man Lite Edition
If you are after something that is a little faster paced, the eternally classic Pac-Man will certainly have you covered. The game is now available to play on Smartphone's and tablets everywhere and will soon have us frenetically eating those dots whilst trying your very best to avoid those rather annoying ghosts.
Those were just a selection of choices that you could use to ease your office boredom, though it might be an idea to not let the boss catch you at it!