Using YouTube as the foundation of your video sharing will really help your site's ranking and web traffic. Many site owners, even online marketing professionals, are not taking full advantage of the power of Google juice – the king of getting traction with your SEO (search engine optimisation). In this article, we look at some small tweaks that will make all the difference when you are uploading your videos to Google, your own blog, other sites and more.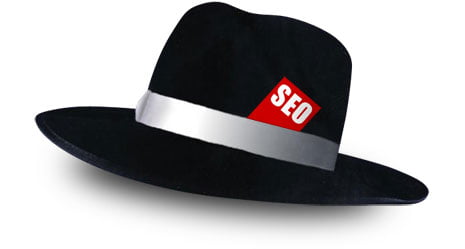 While many of us have gone a little crazy withsocial mediato boost our website's visibility, we should never forget the importance and power of using video. Google's own YouTube is free and because it is highly favoured by Google's algorithm, using short videos to boost your traffic and site ranking (and therefore greatly assisting your SEO), is an option that any online marketing professional, or even small business, should be using. In this article, we look at some of the ways we can improve our site's visibility with Google.
Importance of YouTube. By having the right keywords, tags and descriptions, your video can quite easily jump many thousands of webpages and come up in high in search results because of 'blended' search results provided by Google. Do a search for anything and you will often see videos in the first page of search results.
Authority Site Placement and More.Google has already sees YouTube as an Authority Site. This means you should be placing any videos you produce on Google. Because the site is also considered a sharing site, you can get more traction by placing your video on other sites without compromising your videos ranking – this is not the case with many article directories where you can only really place your content with them, and only them. There are at least 20 other video sites you should be uploading each of your pieces to. Embed your video into your own site to boost your blog's visibility – make sure the blog page is optimised for the same keywords you are using in your video description. Remember, Google's spiders look through the text surrounding a video to see what it is about.
Meta Tags, Descriptions and More.Getting traction with your videos is all about letting Google know the content of your video. Before uploading a video, it is important you select your keywords, meta tags and title carefully. This will not only help Google understand your content, but users will be able to find it easier. Always include a link to your site or blog in the description box of your video.
Stay Active.Activity on all sites is becoming more important. Use your profile to interact with other users, keeping in mind you are looking for comments and likes on your own video. You are probably using your social mediasites daily, and this is another way to improve your interactivity. Place links to your videos on all of your social networking sites. Creating your own channel in YouTube will also increase your visibility.
Profile and Thumbnail. As always, keep your profile updated on Google. Your thumbnail for yourself and your videos will have a large impact on a user's choice to view your video once it comes up in a search.
Although we have focused on how to upload and make sure your video gets noticed, don't forget to make interesting and informative videos. Even most smartphone camera capabilities will produce good enough quality material for viewing online. Don't get hung up on your technology. Simple video editing software available on Windows or Mac is more than good enough to make your work shine. Summing up, if you are not using video to give your site traction and search engine optimisation, you are missing out on a lot of traffic.