A server is essentially a computer that does not do anything else but supply and store information for other computers. You could be using one of your computers as a server in your office, for example. This computer would then be called a server and supplies information (even software applications) and data to other computers, which basically become user terminals. If you have an e-commerce site, or you have a lot of important information that you want to keep safe and secure, you should be looking at the best dedicated servers provider in your country or region. Normally, when you register for a website, your website would be hosted on what is called a shared server. This means your website and information are stored on a computer that is used by many other customers of that provider. In the case of a dedicated server, you have your own whole computer and network connection. Here is a comparison of normal shared servers and dedicated servers to illuminate the issue.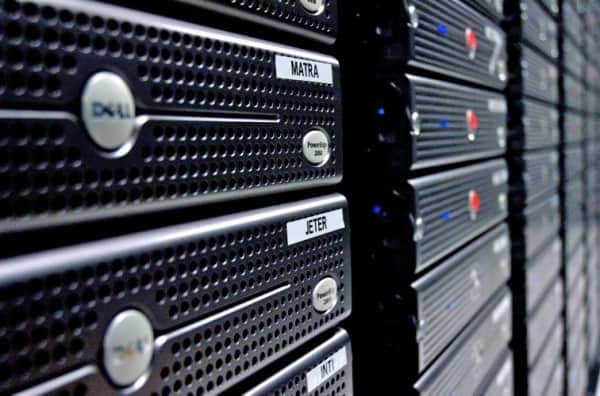 Dedicated Server Advantages
Traffic Issues. If someone else's website gets a lot of traffic, and your website and database are on the same server, your website will start to slow down. You cannot have this happening if your website and database are crucial to your business operations. With a dedicated server, you have the one whole computer to yourself, and there will be no influence on your traffic from outside sources.
Size. What happens when your website grows? With a shared server, you will have to keep buying extra space. With a dedicated server, you have the whole computer, and this means it is just about impossible to run out of space.
Security. Information on shared servers is never as secure as dedicated server. There are multiple accounts and multiple users. Do you really want your important company information on a computer that is also being used by other people?
Service. Dedicated server normally come with a range of services, such as back-up, security and support. If your information is on a computer provided by a normal shared server supplier, you cannot expect the same service. Do not expect the computer support with shared servers to match the response times of that provided by your dedicated server company. Dedicated also means the company should be dedicated to you, and not just the fact you have your own server.
Location. Just like any other server, your dedicated server will be stored in a very secure location. This is much better than having a server in your own office, for example. It would be possible to run your own e-commerce site from your own office, but you would need the technical know-how and computer support to manage your own server. Normally, that will require outsourcing it services or employing your own team.
Cost. Dedicated server will obviously cost a considerable amount more than a standard server. If your e-commerce site is growing, for example, having a smooth, fast and reliable website will mean more money. Investment in a dedicated server is an investment into your revenue stream.
In essence, dedicated server is necessary for anyone who is making revenue from their site with a lot of traffic. You need to be sure that your business is managed, monitored, protected and stands alone from anyone else's business on the internet. You can always switch your website to a managed server as it grows, although for those who are serious about e-commerce, setting it up so it is stand-alone from the beginning