The Microsoft Office was announced by Bill Gates in 1988 and, with all this technological advancement, we have come a long way ever since. Today Microsoft Office suite is used by more than a billion users worldwide. We use office apps every now and then for making some serious notes, unless you are comfortable with the simple Notepad. Today Microsoft is offering a lot of options in its portfolio when it comes to office products. They have also released a mobile version via playstore, which is surprisingly free of cost to the android users. There is also an iOS version which packs all the essential features but you may need to pay for using some of the top features. When Microsoft Office is the renowned king when it comes to office software, there are many other applications out there which in fact can grapple with it. Today I am going to talk about the top 5 best Office apps for android.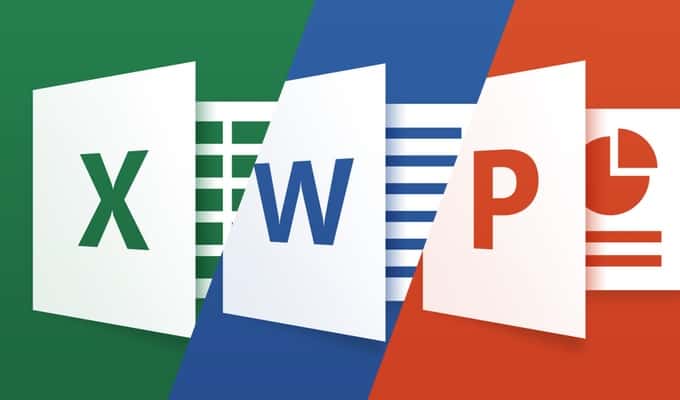 When I have, myself checked for the best office apps for android by searching on playstore, I have seen many apps which basically is not a good option to consider at all and yet people fell for it often. That's why I have decided to shortlist the top players in the market and hope this will help you choose the best as per your liking.
Best Office Apps for Android
Microsoft Office Apps
From the creators of one of the most famous and widely used office application in the world, the Microsoft Office for mobile. This is undoubtedly one of the best office apps for android. There are two versions of Microsoft Office available in app store; the first one, Microsoft office mobile is a complete package which includes Word, PowerPoint and Excel. This free version of office app offers support for phones running on android version prior to v4.4.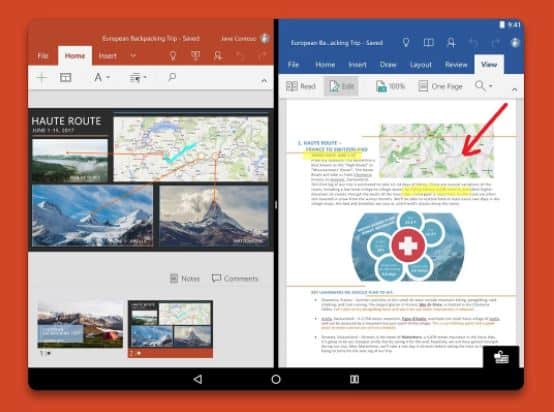 Secondly, you get to download the latest office apps from playstore as individual apps. The Word, PowerPoint and Excel office apps are standalone and offers more features than when it was available as a single app. The point to note here is, for starters the free version will do great but as you progress you might want to make some purchases to unlock the full features. The advanced features of Office 365 are available at a subscription of $6.99/month.
The app interface is exactly same as what you get on the desktop version. The compatibility with the desktop office files is a great advantage here. There is also an option to save the files to Onedrive, Google Drive, Dropbox, box and Sharepoint.
WPS Office
The WPS office for android is one of the best office apps for android and it is completely free too. For those of you who are not familiar with the name WPS Office, the first desktop version was released in 1988 and it is developed by Chinese software developer Kingsoft. Unlike the Microsoft office, the WPS Office versions are available for free in both mobile and desktop. The material design app interface is beautiful.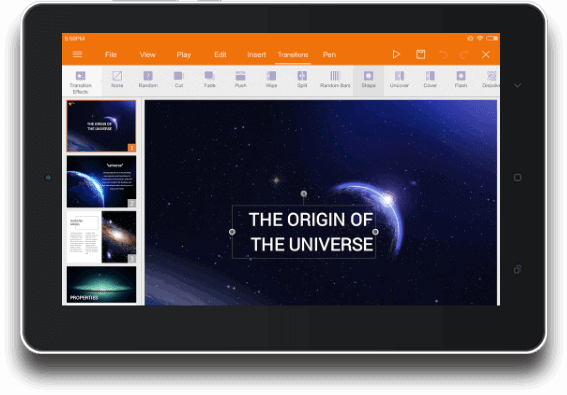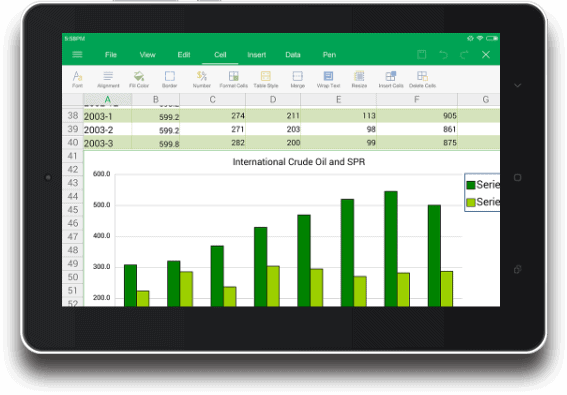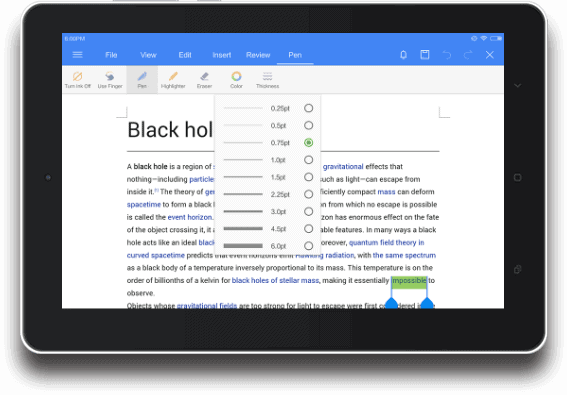 The app offers support for saving files to cloud storage options like Onedrive, box, google drive and more. The file formats are 100% compatible with the Microsoft office applications. There is also an option for data auto save and data encryption. You can save the files from app using WiFi, NFC and DNLA. The WPS office supports wireless printing too. The app comes with support for office applications like Word, Excel, Presentation and PDF files too. The WPS Office premium comes at a price tag of $29.99/year which basically offers ad-free interface, support for more devices, an option to convert PDF to Word and PDF Signature.
Google Drive
As a Google fan, personally, Google's approach to office apps seems quite stable and easy to use. So, for me, this is the best office apps for android in the list. Unlike the WPS office, which has all the apps bundled as a single app, Google you have install Google Drive, Google Docs, Google Slides and Google sheets for getting the complete package. With Google, you will get 15GB of cloud storage for all your files, the file formats are of excellent compatible with the Office applications. You can also store files other than documents like pictures, video to Google drive. There is also a built-in PDF reader and support for offline access by storing the files locally.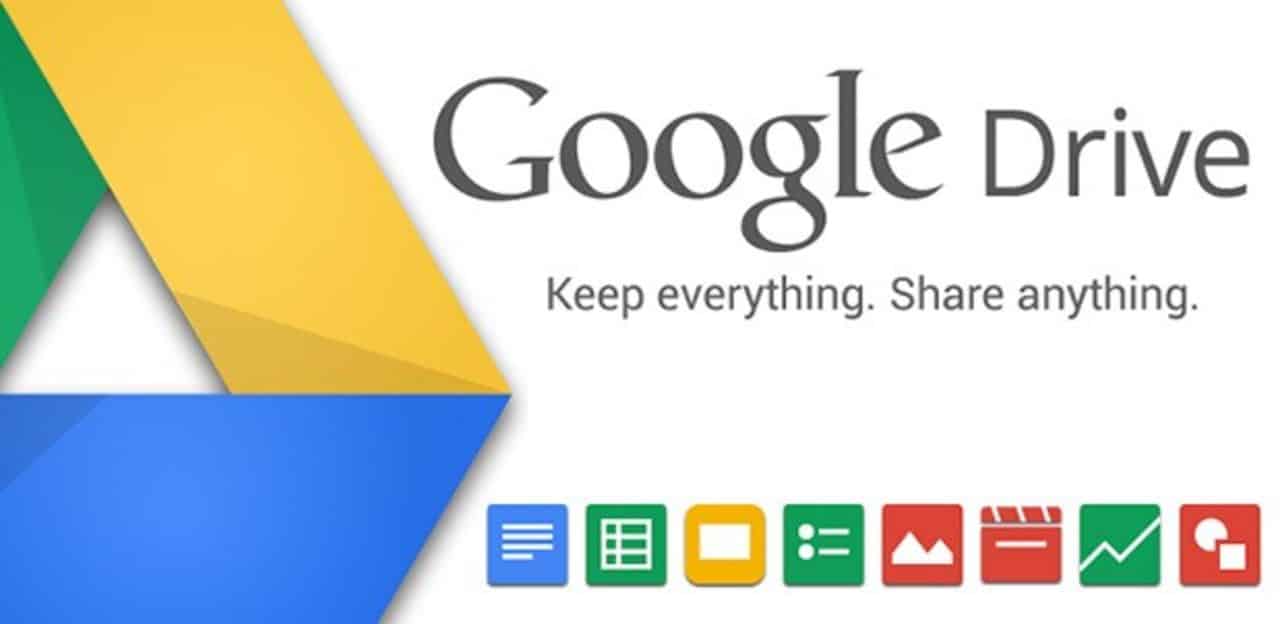 Most importantly, its free! Unless you want more than 15GB of storage.
Polaris Office
Polaris Office is also a great option to consider while taking a list of best Office apps for android. The desktop version of Polaris Office has been around for a long time and now they offer mobile support too. Like other apps in the list, Polaris Office also support Microsoft office formats. As far as file storage is concerned, the app has its own cloud storage option, Polaris Cloud, to store your files. The interface is clean and minimal. Along with all the cloud storage options, the app also support integration of Amazon cloud for saving your files.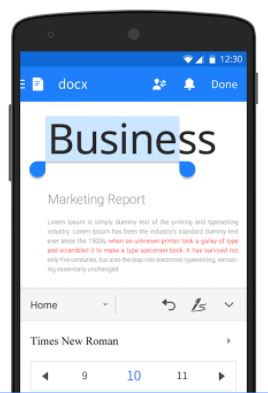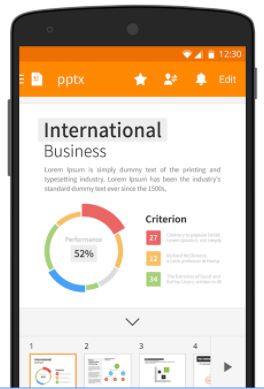 Polaris office offers support for Chromecast, there is a desktop client, there is an inbuilt camera mode to scan documents.
Officesuite + PDF Editor
The Mobisystems Officesuite is also a great option to consider when you make a list of best office apps for android. The one thing that distinguish this app from others is that it offers similar interface in both app and desktop versions. This makes it easy to edit your files when you are doing it from a tablet. The app also support office and open office formats. Though it is feature rich, I have added this one to the last because of its clumsy interface and ads which are annoying. However, you can pay $14.99 and upgrade to premium version to go ad-free and unlock for features like; Export PDF to word, epub, excel and gets the option to password protect the files.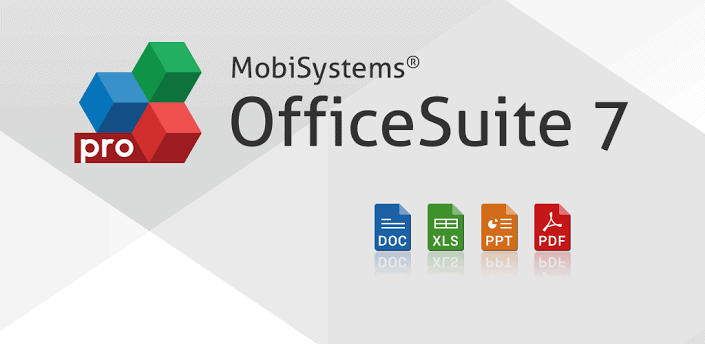 The Officesuite also offers cloud storage options. You can add digital signatures to PDFs and track changes of multiple authors.