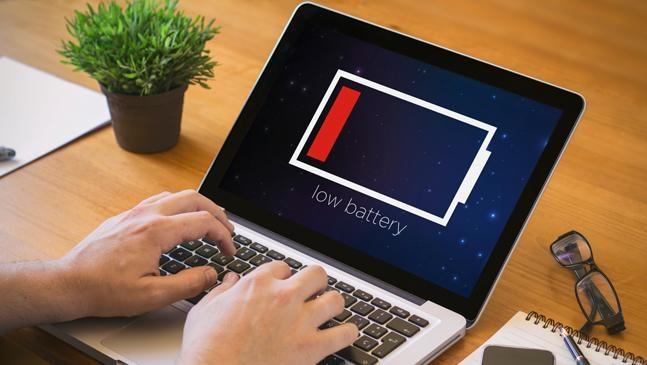 It's no longer news that power supply can be epileptic in some regions. As a result of this, most laptop users prefer a laptop that has a stronger and long lasting battery over other features. Sometimes, however, our laptop battery do not last because of our user behaviors.

In this post we will highlight 9 basic things you can do to make your laptop battery last even longer. Applying these recommendations, your laptop battery will last for an additional hour or even more, except if your battery is in bad shape.

1. Reduce Brightness
Brightness is what consumes battery most in every laptop. Reducing it can save you about 20% battery life or more. To reduce brightness is very easy, some laptops have keys to this effect, although in some laptops you may need to do this in your power settings option. I will advise you reduce your laptop screen brightness to about 30%. Alternatively, if your laptop supports "Power Saver" I will suggest you set to "auto activate" once not plunged to power. Reducing brightness does not just save your battery, it also protects your eyes from brightness effect.

2. Don't Use Screensaver
Screensaver keeps your laptop screen on, even when it is not in use. Some also run in the background while you are working on your system. Though screensaver makes your laptop look nice, but at the same it drains your battery life and contributes to app sluggishness. Don't use screen saver if you want your battery life to last longer.

3. Always Keep Laptop on Airplane Mode
Remember to activate "airplane mode" on your laptop when you are not using any Wi-Fi network, Bluetooth or any other wireless connections. This will help your battery life last even longer. This option is capable of saving about 10% battery life.

4. End up All Tasks Not in Use
Doing this may differ depending on the operating system version your laptop is running on. To do this, locate your system Task Manager (shortcut: Ctrl-Alt-Del); it will display all running tasks, end all tasks not in use.

5. Ignore "Sleep", Use "Hibernate"
Both 'sleep' and 'hibernate' mode will enable you to continue using your laptop from where you left it. While sleep mode keeps your memory running and slows down processor, hibernate shuts down your laptop completely after saving your current status.

6. Temperature Matters
Always use or keep your laptop in a normal room temperature, an extremely high temperature will run down your laptop battery faster, and also reduce battery life span. This seems not to matter much but on a long run it contributes more to reducing battery life span or even damage the battery completely.

7. Unplug External Devices
Unplug all external devices connected to your laptop when they are not in use, this includes Flash Drives, Modem, External Keyboard, External Mouse, Phones, Gamepad and so on. Each external device connected to your laptop detects battery life ranging from 5% while some phones like tecno camon 12 pro or infinix hot 8 can reduce battery life up to 18%. Charging your mobile phone with your laptop if not plugged to power even drains battery life more than most external devices.

8. Avoid "auto run" Applications
Avoid installing applications that run automatically without launching and disable auto run (if available) installed applications. "Skype" and "Yahoo Messenger" runs automatically on default, remember to change their settings. Also, most screensaver apps falls within this category, I will advise you keep away from screen saver apps.

9. Use Only Recommended Charger
Laptop charger output voltage varies. Use only the manufacturer's recommended charger and never try to customize your charger. Using a wrong laptop charger just because it shares the same charging port may damage your laptop battery or even make your laptop get unnecessarily hot which may lead to further issues.

Rounding Up
Generally, having good user behavior over your laptop contributes majorly to how the battery lasts. Doing otherwise will not only make your laptop battery not last, it will also reduce the life span of the battery. Most of the tips mentioned above are not hard to implement but they sure have positive impacts on your laptop battery life.