Every Windows system eventually runs into some or the other problems which aren't that easy to diagnose. This diagnostic is also needed on other operating systems as well but for now, we will focus on Windows.
It doesn't matter that you are a newbie or an expert, when the problem arises, you need to find a solution. You can always hire someone to troubleshoot the problem but keep that as a last resort. Why to spend your precious money on something that can be done for free or at minimal cost. Figure out the obstacles on your own using these free diagnostic tools. Of course, you can get a specialist involved buy I recommend you to give these at least a try.
SYSTEM HARDWARE DIAGNOSTIC
Hardware problems tend to occur more frequently and these are a huge pain. It especially occurs when you are using an older version of the operating system. Hence, the following are the best tools you can use for any of the hardware related diagnostics.
1. Performance Monitor
Windows 10 comes with an inbuilt Performance Monitor which exists as an application on the system. You can find it under the Monitoring Tools > Performance Monitor. It is by default, that the Monitor shows only "Percentage Processor Time". This, in turn, displays that how much is your CPU used at any given time.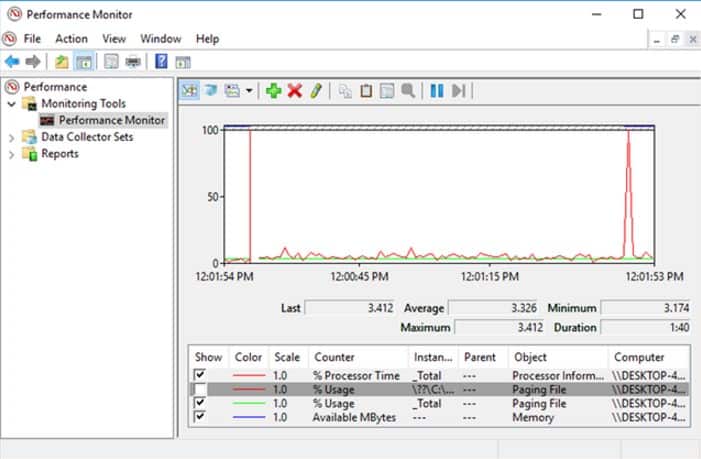 And you can always add more Tabs like the energy used, disk usage, search index size, paging file size, and more.
2. CPU-Z
CPU-Z is an effective little program that makes a scan of your system for its internal hardware configuration. This program is essential if you ever want to upgrade your computer parts and avoid incompatibility issues.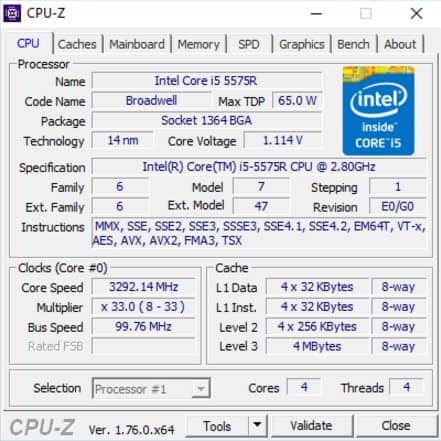 It is also great for scanning those self-assembled computers whose components you have forgotten now.
NETWORK DIAGNOSTICS
There is always a fair chance that your system might be encountering some network problems with the use of Wi-Fi or Ethernet. It is actually one of the most common problems that arise these days. Hence I recommend the following two network diagnostic tools.
1. WiFi Analyzer
WiFi Analyzer is a free diagnostic tool that does exactly what its name suggests. It easily analyzes your Wi-Fi network setup to check whether your wireless channel is conflicting with other Wi-Fi networks or not.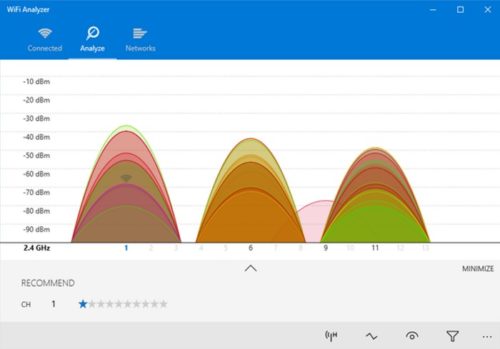 After analyzing, it recommend's you a channel setting. Keep in mind that it's not accurate in crowded apartments and /or dense cities. But it surely does boost your Wi-Fi speed by up to 5x.
2. Angry IP Scanner
Angry IP Scanner, in a nutshell, scans your network to check which IP address & port is being used by which device. It is a sophisticated tool.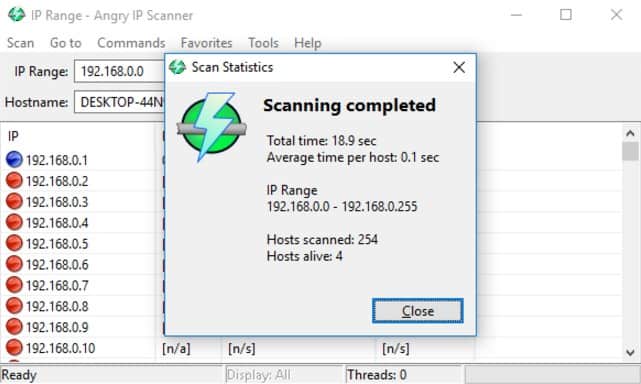 You can use the tool at home to see how many devices are being connected to your network. You can check if anyone is mooching off of your Internet. Or also find the IP address of a specific device. Great, isn't it?
MEMORY DIAGNOSTIC
RAM dilemma is another common issue for home or office computers. And nowadays it's too easy to run out of the physical RAM. This leads to system slowdown and in some cases PC even crashes. Luckily, diagnoses are straightforward and not at all messy.
1. Resource Monitor 
Windows operating system has a feature called the Resource Monitor. It was implemented in Vista earlier. Traditionally, you had to launch the monitor through Task Manager. But now it's a separate application in Windows 10. You an easily launch it through Start Menu.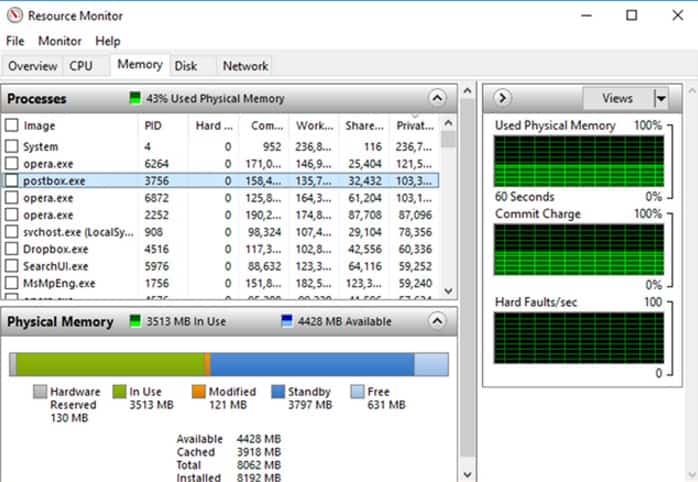 This is an advanced way to view the real-time data about your system. It's generally used as a combination with Performance Monitor. You can view the process details & memory usage. And this indeed is one of the smoothest ways to troubleshoot your RAM problems.
Also read : Quick Tips to Boost your Windows 10 System Performance 
2. Windows Memory Diagnostic 
Do you know that your Windows operating system actually has a built-in tool to physically test your RAM modules to monitor if they are free of errors? It is an application called the Windows Memory Diagnostic.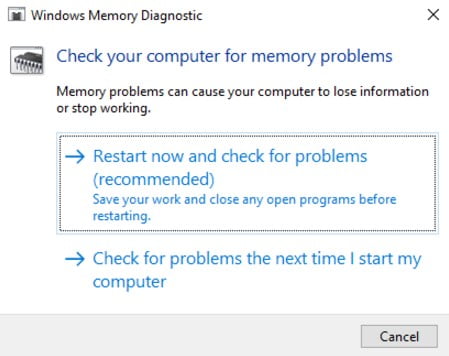 This restarts your computer. And the tool runs various RAM tests on boot up. If it encounters any errors / failures, the tool will do its best to let you know which module is the offender. Replace that module as soon as possible.
MALWARE DIAGNOSTIC
1. AdwCleaner
Not many people know about this tool which comes as a shock to me. This fantastic tool really deserves that recognition. AdwCleaner is such a simple malware scanner but is efficient, fast, and free of cost. What more can anyone ask for?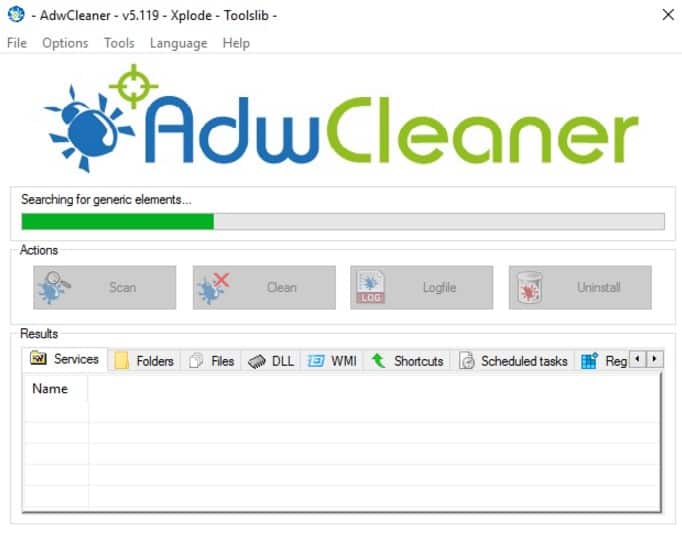 AdwCleaner is essentially created to spot the malware that comes bundled with installer files. Therefore, it detects the adware, toolbars, unwanted programs, browser hijackers, and much more. Scan results are classified as services, DLLs, files, scheduled tasks and registry entries etc.
DATA DRIVE DIAGNOSTIC
1. CrystalDiskInfo 
Have you ever questioned yourself about the health of your hard disk drive? It is not that easy to figure out when something goes wrong especially with the newer SSDs. But anyway, here is when you will need a tool like CrystalDiskInfo.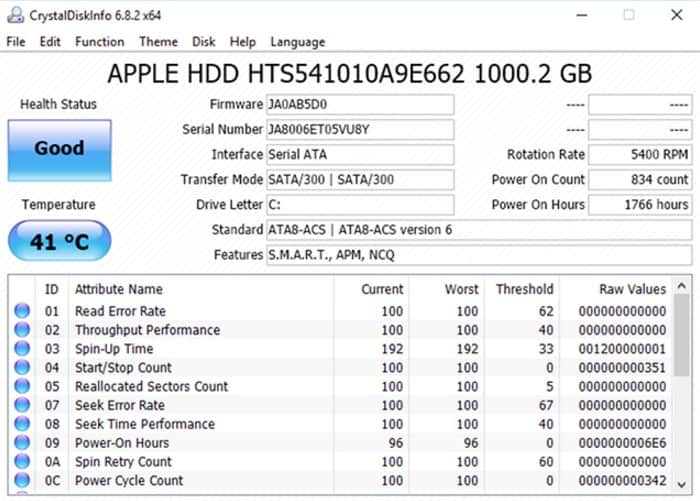 This simplistic program gives you the complete overview of the actual state of your data drives. It includes the HDDs, SSDs, and USB drives. Comprehensive details comprise of spin-up time, temperature, error rates, uptime, and more. CrystalDiskInfo also estimates an overall Health Status of your disk drives.