Almost everyone plans to watch their favourite series or films on their laptops or PCs at weekends. People like me who want to save each and every penny and not subscribe to Netflix and Amazon Prime will surely need my help here. Why? Because downloading movies is not just the only thing that is enough, you need the
best media player for windows 10

too to watch it!
Some videos require a special kind of player which supports the required codec. And, not every video player has all the codec support. So you need the
best media player for windows 10 on your laptop and pc.

However, its not just the codec support but also the UI, performance lags and bugs which is also a matter of concern which affects the video quality. Which is why below is the list of 8 Video player which will support you unconditionally for a good experience overall.
Please note, you have an added advantage, all these
best media player for windows 10

enlisted below are for FREE!
1.5KPlayer:
The 5KPlayer is the
best media player for windows 10 and comes with a welcome

you warmly with a hint of eye-grabbing design and all the tools are served on the plate orderly. I assure you that you will like its colourful format unlike the boring monotonous formats of the other software. 5K Player surely supports several video formats WebM, H.265/264, VP8/9, AVI, FLV, MKV, and MTS/M2TS.
The attributes of this
best media player for windows 10

cannot be limited only to the playback abilities. Downloading your favourite videos from popular sites like YouTube, Vimeo and Dailymotion are also possible. It's no restricted only to the videos you will be able to avail even the background music of any video. How? Go the YouTube section of this player, copy-paste the URL of the desired video whose background music you want to obtain. Click on the 'Convert' option and download the audio of that file. Easy! You can convert your video files for all the supported sites.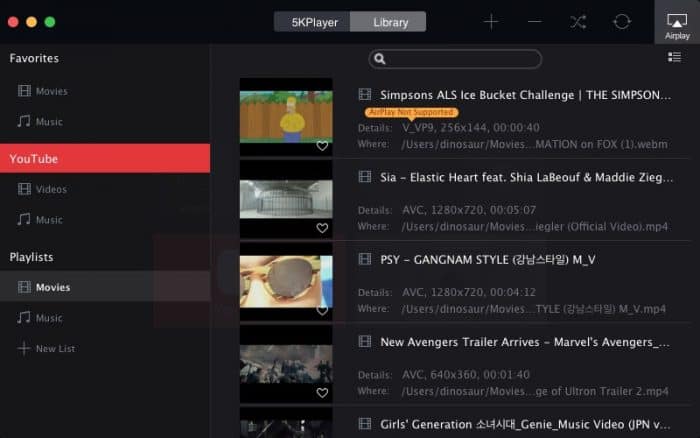 The UI of this player is very clean and lite your pc. The playback works very smoothly and glitch-free. In addition to this 5K Player encourages an AirPlay feature which allows users to play media files from Apple handsets on their PC.5K
best media player for windows 10

also features the AirMirroring function enabling users to view the screen of their iPhone or iPad handsets on to their Windows desktop screen along with the recording option. You can record your content as well using the mirroring function. Due to the lack of an apple handset, I couldn't test these two features. However, I did not find any flaw in this software until now. 5K Player is surely a player and knows to play a scoring game.

Compatibility: Windows 10, 8.1, 8, 7, XP and 2000
2. KMPlayer:
KMPlayer is also one of the best media player for windows 10 specially made for users who like to take control of the playback tool and use it in their own way. This player features audio/video processing, decoding, and rendering, visual output, plugins, etc. The number of file formats it supports is not limited to MKV, AVI, MPEG4, WMV, and OGM only. KM
best media player for windows 10

surely acquires a smooth playback of media files but also consists of frame-by-frame extraction feature and filter control for the best playback quality which helps you to glide your way through it.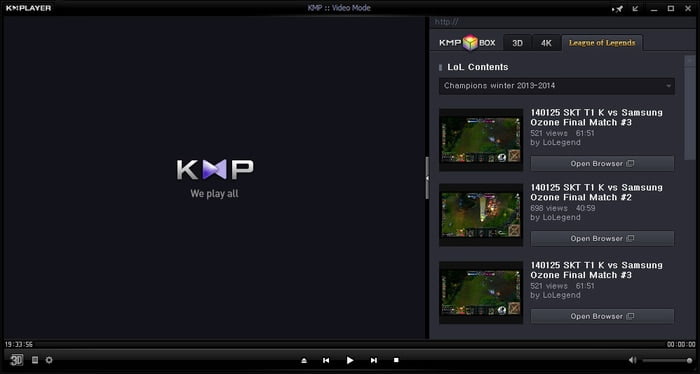 You can take control over the video's playback display with the quick menu tool featured in the form of a lightning logo. This Quick Menu tool enables you to adjust characteristics like playback speed, subtitle settings, screen rotation, and screen capture. The KMPlayer has given space to features like cycle 3D mode and VR mode which allows 360-degree playback. These two additional features make it a very unique player. The URL Play, video/subtitle history management and rich decoder toolkit are also instilled in this software which fits perfectly with all the other attributes.
Compatinility: Windows 10, 8.1, 8, 7, Vista and XP
3. Parma Video Player:
If you are looking forward to a player which gets along with the Windows 10 theme possessing a tidy user interface then this
best media player for windows 10

is for you. With kind of interface, it provides navigating your tools is very easy and clutter-free. It works without any lagging or glitches in any process be it opening your media files, using the provided tools for controlling the audio, encoding tools, etc.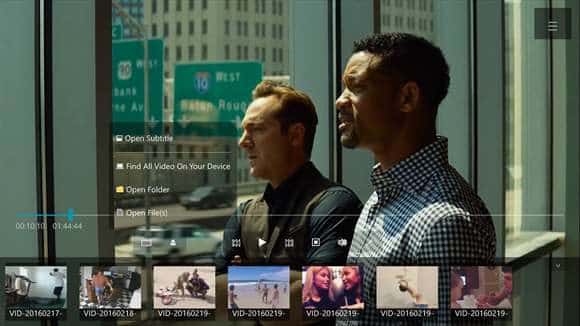 Except for the user interface and fast working, it comes with support for several video formats. This player openly welcomes you to watch videos with the 'Open URL' Tool. As mentioned before only the best software is placed on this list. Parma
best media player for windows 10

arrives with a unique ability which supports touch controls such as the swipe gestures. The users can glide through the media files at the same time when the video is playing. Even you won't find any lag or stammering in the video playback. However, the major missing is customization and more in-depth tools.
Compatibility: Windows 10
4. Media Player Classic – Home Cinema (MPC-HC):
The MPC-HC is tremendously popular among users with good feedback. The reason why it is popular is the range of tools and customization characteristics it acquires and well known as the
best media player for windows 10

. As soon as you fly your cursor through the toolbar you'll notice some interesting options like Debug, Frame Statistics and the variety of tools you are offered within the renderer settings. This will surely pop hearts in your eyes.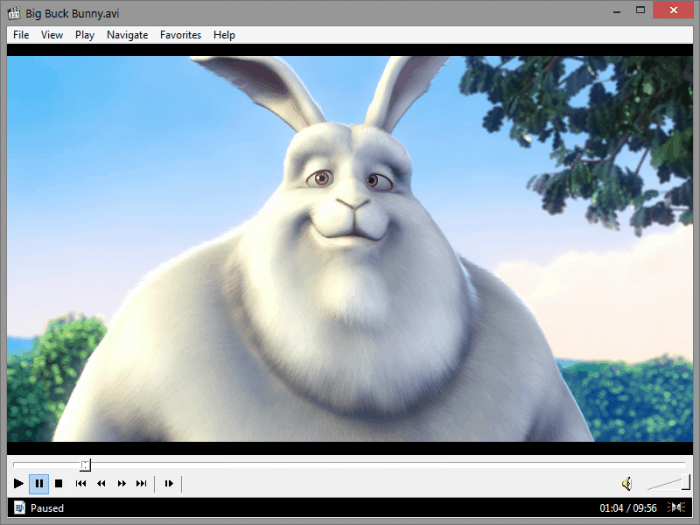 For obvious reasons, the player supports a wide range of video and audio formats from WAV, WMA, FLV to MPEG (1,2, and 4), AAC and DivX. MPC-HC also gives you the full privilege to take control of the tools and make you feel home-like. These privilege giving tools include GPU Control, VSync, Colour Management, Audio/Video decoders and output range. Till now everything is perfect in this
best media player for windows 10

, however, users will want a more updated look of the interface.
Compatibility: Windows 10, 8.1, 8, 7, Vista, XP and 2000
5. ACG Player:
If you are a kind of person who is a desperate movie lover or series lover and don't like to waste a lot of time to stumble through the settings menu and waste time, then acg player will be well suited for you. ACG
best media player for windows 10

welcomes you with a tidy interface preserving its overall look with the perfectly garnished tools on its screen. The design of this

best media player for windows 10

will make you feel like its a default video player of Windows 10. Acg player possesses the ability to play any conventional video format with utter smoothness.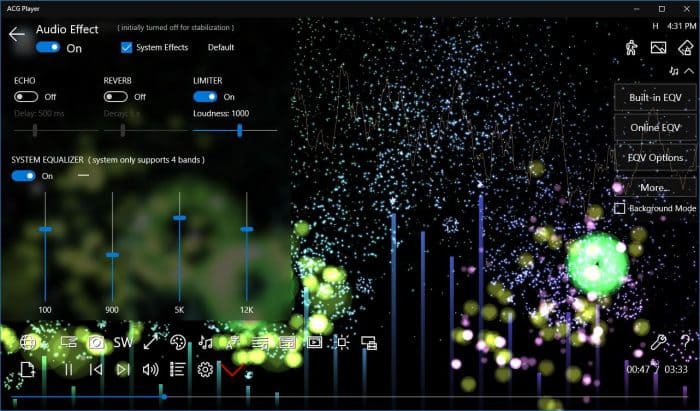 Acg player features are not just limited to screencasting and online streaming, however, it also possesses customizing features for font style selection of subtitles, gesture set-up is supported (swipe speed, swipe distance, etc.) and artistic visual effects. Users are offered with the option to place these settings over the seek bar and pop-up menu. Adding to Acg
player,

you can also add or remove the desired tools, place them in your desired order, and other facilities. Aspect ratio, playback speed, video effects, etc. are some of the other tools which can be adjusted according to your will.
Compatibility: Windows 10
6. PotPlayer:
PotPlayer is the
best media player for windows 10 that

feature-heavy video player. This player features a not so complicated and clutter-free design of its interface. It has the ability to play any media file format. It capable of supporting Online Streaming and Blu-ray along with the features enabling playback controls, subtitle tool – renderer, styling, syncing, and the option to customize the player's design.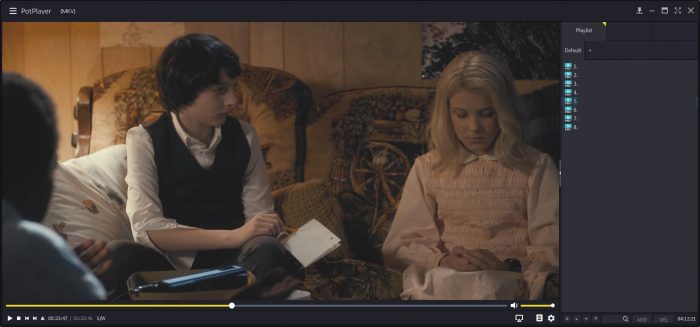 It supports many other features like Pixel Shader, 3D Video mode, 360-degree output and deinterlacing. What makes it unique is the Live/VOD which is like a library of media files which displays on the right-hand side. This library provides the users with the content from Viki and Dailymotion. This library can be enabled along-side in the player's main window or it can also be detached or it can be closed completely. The video playback is very good and glitch-free.
Compatibility: Windows 10, 8.1, 8, 7 and XP
7. VLC Media Player: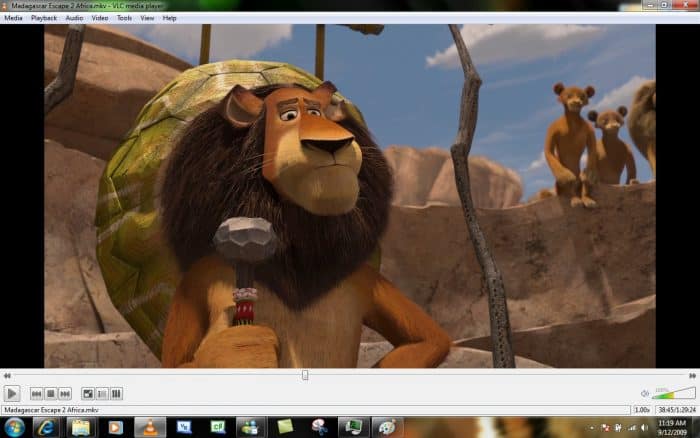 Did you know this coming right? VLC is very common and
best media player for windows 10

that is used by almost everyone. Its design is very simple yet clean with a smooth interface. VLC

best media player for windows 10

supports various file formats be it MPEG, FLV, MKV, RMVB and many others. This player is completely ad-free, unlike the other software. Playback of this player is pretty smooth. It also offers users with customization and controls which allows users to set up the audio and video settings according to their will.
Compatibility: Windows 10, 8.1, 8, 7, Vista and macOS
8. SM Player:
If the design and the appearance is something which doesn't matter you much, only then consider this b
est media player for windows 10

. I am being very honest here! You might feel like you went back into time in the 1990s. The design and the appearance of this software might not impress you much; however, its feature might please you. It is very efficient and consists of codecs which are in-built. These in-built codecs permit this player to play any format of the media file. It features a range of customized options. It supports DVD and Blu-Ray playback along with Chromecast support.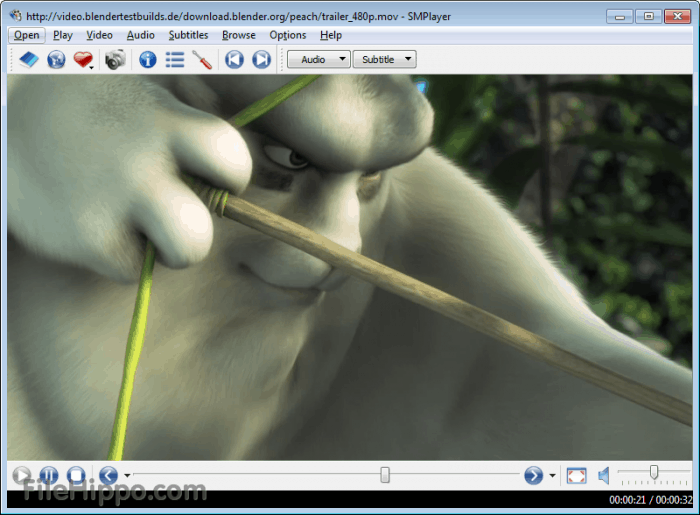 SM Player has a unique ability to remember the preferences of the settings for all the files which you play. If you left your favourite series or movie or a song after halfway, then SM Player will start it from the same point, from the same part of the audio, with same volume settings and same for the subtitle as well. Exciting! Isn't it? The online streaming can be accessed by using URL Play which permits the user to play videos from YouTube with the whole range of resolution.
Compatibility: Windows 10, 8.1, 8, 7 and Vista
Conclusion:
All the above-mentioned
best media player for windows 10

software have their abilities and uniqueness. However for me, acg player, works the best! As per my requirements, acg player suits me best and it is the

best media player for windows 10 for me

. Make sure before you hop onto conclusions you must try each type of video player and then decide what suits your system and requirements the best, which is the

best media player for windows 10

. Now, requirements for each person can vary depending upon the media file they download for example I downloaded acg player to watch a whole set of Anime series and for me, acg player worked really well. Also the configuration of your operating system and the types of media files you normally download and the codec required for the video to be played all these matters a lot. Since everything here is free, you can try each and every player and experiment with them. Let us know in the comments below which is the

best media player for windows 10

according to you and any other player which you might be using which works really well.