Netmagic, owned by NTT Communications leads in Managed Hosting and Multi-Cloud Hybrid IT solution service provider in India. The IT firm declared its partnership with McAfee in order to provide Malware Protection Services. This comes as a part of the Managed Security Services in India. These services will assist users to avail the next generation security with Netmagic's cloud services. Customers can use this service on pay per use basis.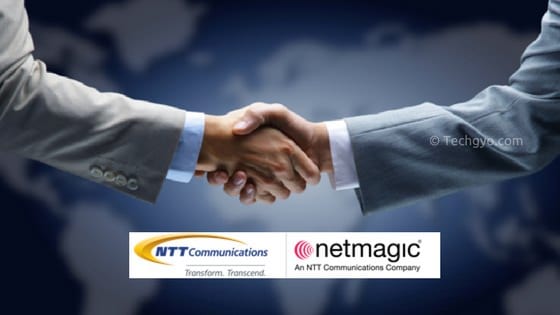 This collaboration seeks to offer customized Security Services Offerings based on the hosted model. Malware protection provided to the users will help assist them to track the malicious elements or activities taking place on the servers and hosts. In addition to this it will also safeguard you with a proactive protection from the opportunistic and targeted threats.

Using the McAfee's server security and endpoint security solution, Netmagic has laid its Server Host Protection service. The Server Host Protection Service is designed on the grounds of SAAS powered by McAfee which offers guarding you from known, near-zero day, and zero-day attacks. This service provides you with antivirus, anti-malware and prevention from intrusion. Secure Host also stops the unwanted use or deployment of the software on your server. Server Host Protection also assists users to attain multiple aims like PCIDSS, ISO 27001 etc.
"Given the scale of breaches seen in 2017 coupled with the maturing threat horizon, organizations want to turn to a managed security services model to improve their IT security efficiency," quoted Sharad Sanghi, Managing Director & CEO of Netmagic (An NTT Communications Company). "Collaborating with McAfee will help us add to our existing portfolio of managed security services and deliver protection from advanced malware such as ransom-ware in a reliable, expert and organized manner."
"The managed security-services industry is facing a watershed moment, as technological disruption is changing the future of workplaces making the traditional hardware-based security paradigm obsolete. Our association with Netmagic will empower organizations to leave day-to-day operations to experienced infrastructure teams, enabling them to focus on strategic IT initiatives". At McAfee, we recognize the power of collaboration and are keen to be a catalyst in the Managed Security Services market." Said Anand Ramamoorthy, Managing Director, South Asia at McAfee on this event.
Managed Security Services are efforts to seek a proper management of security aspects for organizations by outsourcing their security services. These services will effectively cut down expenses, by providing skilled resources, network infrastructure, advanced security solutions, 24/7 support, and many more added benefits.
With the increased cybercrime rates, concerns for cost effectiveness, persistent shortage of workforce security and other factors security has become a major concern. Hence such services are expected to be very effective and will grow over time. Netmagic has decided to be a part of McAfee performing a key role in the System Integrators region.