Industry-standard art and design applications like Adobe Photoshop are very powerful packages aimed at professional users. For hobbyist artists and designers or those just embarking on an exploration of their talent, the pro tools can be both expensive and dauntingly difficult to learn. Quite often they are also over-featured for those looking to make the occasional photo touch-up. Many Windows users have traditionally associated free software with shareware or limited functionality, but over the last decade the open source movement has made huge strides towards creating applications that meet or exceed the needs of all but the most stringent professionals.
Tip! Download teamviewer or Use Teamviewer without installing.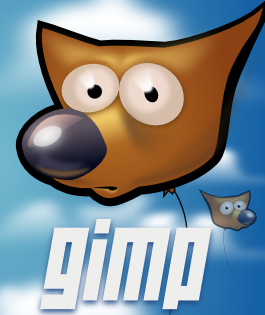 GIMP is a fully featured image editing application. In spite of its slightly off-putting name, GIMP (GNU Image Manipulation Program) is one of the major success stories of open source software, well many call it as open source photoshop. It is intended to be a replacement for Adobe Photoshop, and for many use-cases achieves that aim admirably. The GIMP interface can take a bit of getting used to, and if you're already comfortable with Photoshop or prefer a similar interface, check out Gimpshop.

Whereas GIMP is a general purpose image editing application based on raster graphics, Inkscape is a vector graphics editor akin to Adobe Illustrator or CorelDraw. Vector graphics are created using primitive shapes and paths that are mathematically modelled. One of the great strengths of vector graphics is that they are scalable without pixelation. Inkscape aims at full support of the SVG standard.

Scribus is a professional-level desktop publishing package designed for page layout and typesetting. It is intended as a replacement for high-end DTP packages like Adobe PageMaker and QuarkXPress. While Scribus doesn't support the proprietary file formats of those packages, it does support a huge range of standard file formats. If you are planning on creating brochures, leaflets, or posters, Scribus is the perfect choice.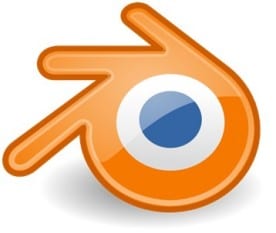 Blender is an extremely powerful 3D graphics package that can be used to create 3D images, animations, and games. It has a list of features comparable to very expensive professional 3D packages like Maya 3D. Check out the video below to see a movie that was made entirely in Blender. Blender is a complex and capable piece of software, and as such, it can be difficult to get to grips with; the interface is less than intuitive, but there is a large and friendly community and a huge number of tutorials available online.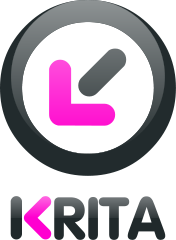 Krita is a digital art and illustration application. It's part of the KDE collection of applications and was originally developed to offer an alternative to GIMP for those who were unsatisfied with GIMP's interface. Krita is mainly intended for digital drawing and painting, rather than photo manipulation, and so does not function as a full replacement for proprietary applications like Photoshop; however, it is very capable and feature-rich for its intended purpose.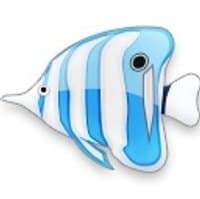 For those who want an open source image editor that uses OS X's native Cocoa framework, Seashore is a great choice. It is based on GIMP's technology, but without some of GIMP's more arcane features. Seashore is intended to be capable enough to meet the needs of most users, but likely won't be suitable for professionals with greater demands. If you're looing for a capable but simple image editor that blends in well on an OS X desktop, Seashore fits the bill.

Dia is a bit different to the other applications we've looked at, in that it's a diagramming application rather than a full-blown graphics package. Dia is capable of creating flowcharts, circuit diagrams, and many other diagrammatic formats. It was inspired by Microsoft's Visio program and fills a similar niche.
The open source world has a multitude of applications for almost every purpose, and we've tried to pick the best available in each class. If there's an application you love to use that we haven't included, let us know in the comments.
About Robyn Warner:   Robyn works at Ink Technologies, and has been writing since she learned how to hold a pen.  Check out more of her posts on printing on Ink Technologies' blog on ink and printing, or subscribe to her updates on Twitter (@InkTechnologies) and Facebook.