A WhatsApp forward message started making the rounds soon after Prime Minister Narendra Modi's announcement that the Rs. 500 and Rs. 1000 notes will discontinue from 9th November onwards and they won't be considered as a legal tender. Following to which, PM also announced that the government will be issuing new Rs. 500 and Rs. 2000 notes. The forward message stated that the new Rs. 2000 note would use an embedded NGC technology that would enable tracking for these notes.
So to clear this information, Finance Minister Arun Jaitley confirmed on Wednesday that RBI's new Rs. 2000 note actually has "no GPS tracking chip". It does not have an embedded nano-GPS chip aka NGC which would let the Income Tax Department of India track the location of the hard-earned cash (each Rs. 2000 note) in real time.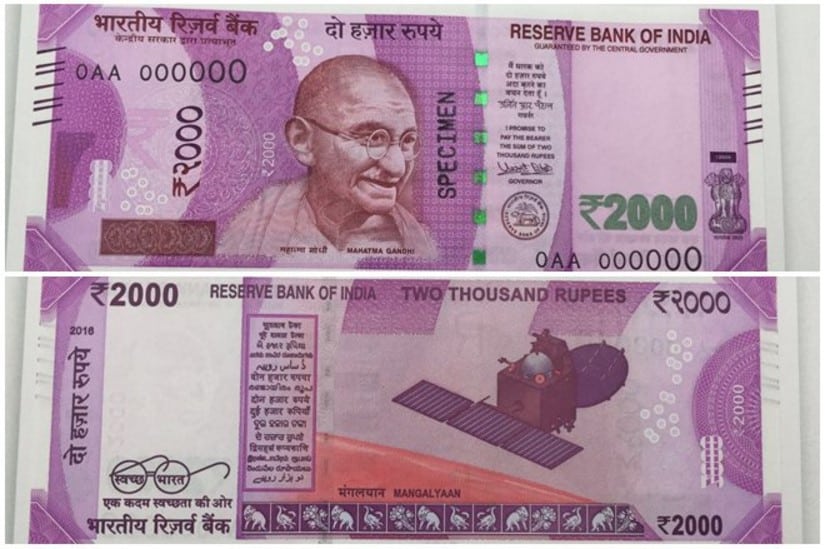 The same forward message also had claimed that the Rs. 2000 note contains a chip that was passive which means it wouldn't need any power source. The chip would act as a signal reflector.
This message viral to such an extent that RBI Officials had to publish an official statement and also deny the existence of this chip at a "press conference".
The following image is the message that has been going viral and stirring too much trouble and miscommunication. People are requested to please delete this forward text anytime they receive it. Everyone is requested to tell their friends and family members that they should not believe any such information via WhatsApp or any other medium.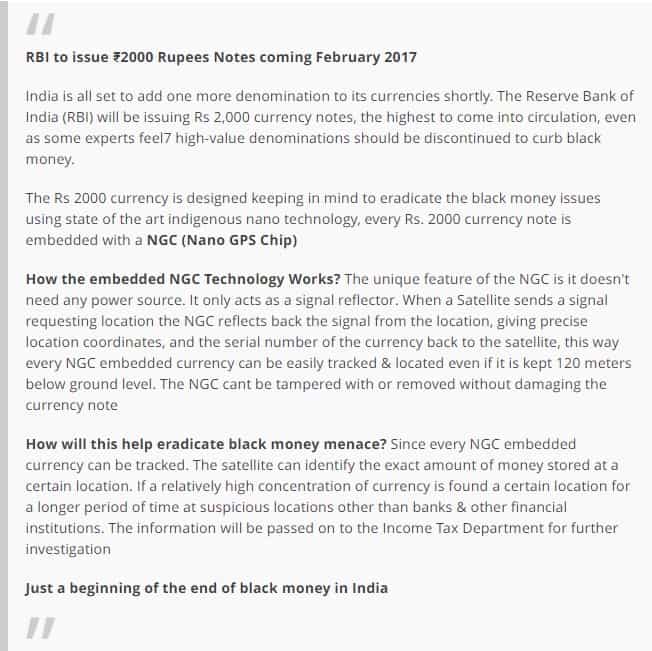 And just to remind our readers again that nearly everything mentioned in the above image is simply the WhatsApp message that has been going viral and  is false. There are rumors circulating that new Rs. 2000 note has GPS tracking chip. But, there is absolutely no GPS tracking chip of any kind in the new Rs. 2000 note.