Are you waiting to see your potential customers popping up and asking for services? Social media can help. But the world where 2.65 billion people are present on social media, it becomes a competitive environment to reach your customers and increase profits. But with the right measures playing your game, you can easily take over your market and become famous in no time. All that you need is an excellent campaign, expert support, lots of resources, and time. But do we have all that?
Planning a Social Media Marketing Campaign
Social media marketing is all about leading your business to reach the right set of audiences. An increase in social media users has influenced the interest of many businesses in social media marketing. This has created a competitive scenario on all popular social media platforms.
To create a unique identity in the eyes of your potential customers, it becomes essential to plan out an excellent social media marketing campaign. It is not easy to pitch the right set of audiences and creating a place in their minds. But with a skillfully designed marketing campaign, it becomes possible.
Without earning experience in crafting a thought-provoking social media campaign, it is almost impossible to create one. But with the expertise over crafting content for various requirements and learning from various popular social media campaigns of today, one can easily craft a campaign according to their clients' demands.
8 Excellent Social Media Campaigns that Raised the Bar
Engaging your customers through the best social media image helps in creating a better image of your business. An efficient and user attention-grabbing campaign can help attract more customers and provide an increase in your business growth.
1. Airbnb- #WeAccept
Airbnb was recently in the news for the lawsuit filed against it for race discrimination. Instead of turning their face from it, or slipping it under the rug, Airbnb voiced the customer issues differently. Airbnb plotted and launched a new campaign over social media platforms- #WeAccept.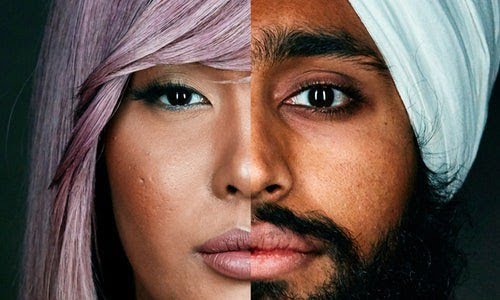 [source]
The campaign achieved tremendous success in the market and earned recognition among all people wanting to rent Airbnb for their next trip. Some of the results produced by this campaign are:
It generated 85 million impressions worldwide- 3rd most significant driver of impressions out of all campaigns.
Airbnb generated over 33 thousand tweets during the first half of the super bowl game.
85% of the responses were positive.
Aspect to Learn:
Remember not to silence your customers' voices. It not only turns many customers away but also creates a negative impression of your business on social media. Airbnb answered the issues of customers with their excellent campaign planned for the good of society, and it benefited them in return.

2. MoonPie- Witty Tweets Can Do More!
MoonPie is a company that has recently gained attention over the popular social media platform Twitter. And MoonPie followed a very simple social media marketing strategy that gave an enormous boost to its social media presence and increased sales too. The power of words worked in their favor and made them one of the most popular brands over Twitter.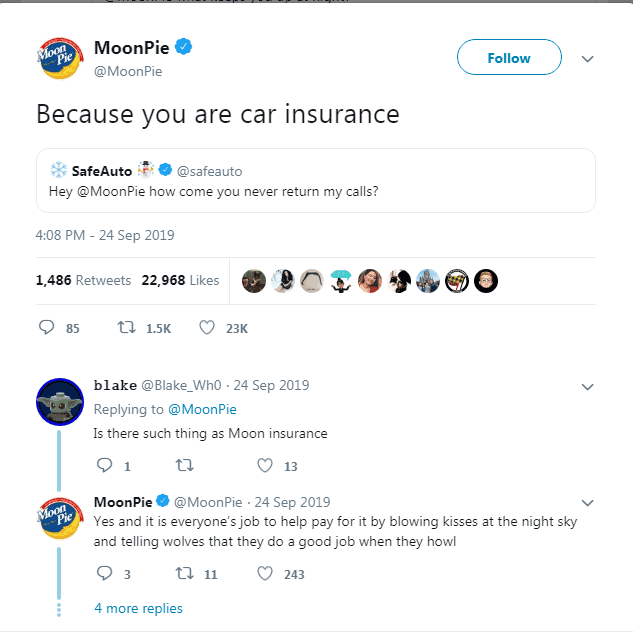 [source]
Their simple yet humorous replies gave them the advantage of being the favorite of most of the Twitter users and also polished their image as a cute yet smart brand over the internet. Without losing their old charm, MoonPie still serves its customers with their authentic moon pie but with a meaningfully sprinkled humor and witty replies! This resulted in a great success of their social media campaigns, as MoonPie became wildly famous, and their followers increased at the speed of a rocket.
Aspects to Learn:
Be innovative. While the majority of brands out there are super conscious with their brand image, MoonPie won the hearts of Twitter users with their daring step of including witty tweets and creating humor around. When your competitors are very much concerned over increasing their sales, it is crucial to focus on building lasting customer relations.
3. Uber- #BeyondFiveStars
Uber is a pioneer in the field of starting on-demand ride-hailing for riders and drivers alike. However, as an increasing number of competitors and widespread business demands, their social media campaigns excel at teaching all practical deals. And businesses running uber clone apps can take inspiration from these social media campaigns.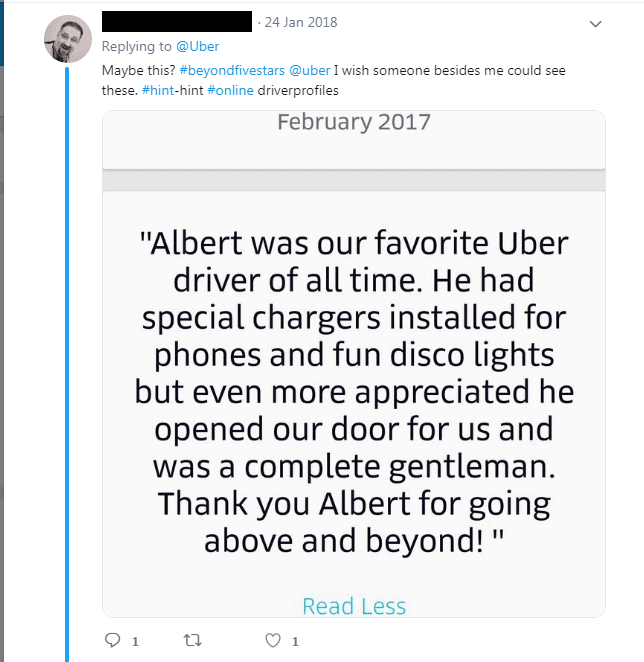 [source]
As it provides a rating feature in their app where riders can rate their drivers and services, it launched the campaign #BeyondFiveStars, where they requested passengers to post compliments when they feel their drivers excel at delivering services. This campaign got quite popular and encouraged the registered Uber drivers to provide better services than before.

Aspects to Learn:
Uber very well knows how to hit the bull's eye. This campaign single-handedly encouraged the involvement of riders and encouraged drivers also to provide better services. Taking inspiration from this campaign, you can craft a campaign that asks for personal engagement from your customers to establish better relations with them and earn a loyal customer base and get likes.
4. Olay- #FaceAnything
Popular cosmetic and skincare brand Olay launched their social media campaign- #FaceAnything by posting the interviews of the nine popular influencers. The campaign was designed in support of feminism, but was successful at sounding stronger than others- why?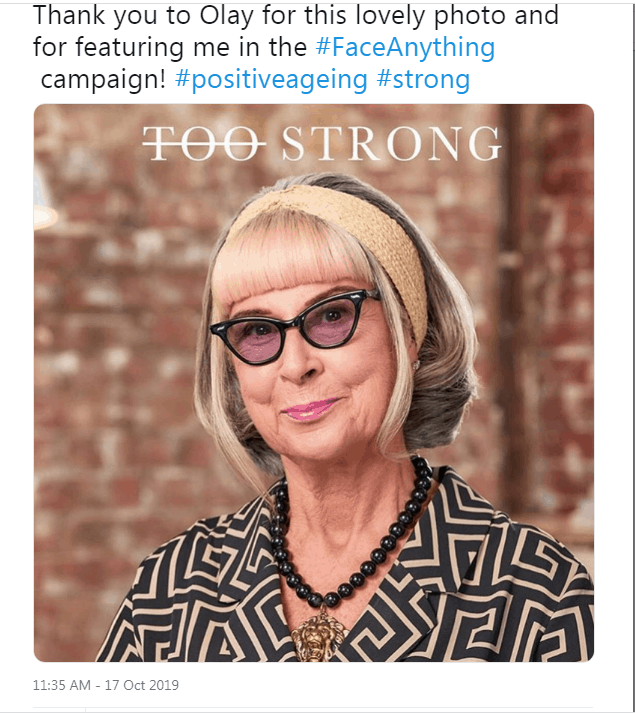 [source]
Olay kept these women in the center- their struggles and victories were highlighted the most. The campaign was a grand success, and Olay aced it with millions of shares and views over different social media channels and great responses from the followers.
Aspects to Learn:
Market your products by keeping your customers at the center. Olay did the right thing by highlighting the struggles of these women and gained support from millions of their fans. Similarly, find your voice and motive that can do good for your society. Remember to keep it as the fundamental aspect when strategizing your next campaign.

5. Charmin- Find Humor in Everything and Anything!
Charmin was awarded the sassiest brand over Twitter by Time Magazine in 2014. And they continue to honor their badge. Charmin is indeed one of the most humorous and witty brands that post something daring and crazy as well every day. They even don't hesitate to post toilet humor; in fact, they turn them into a great deed for customers!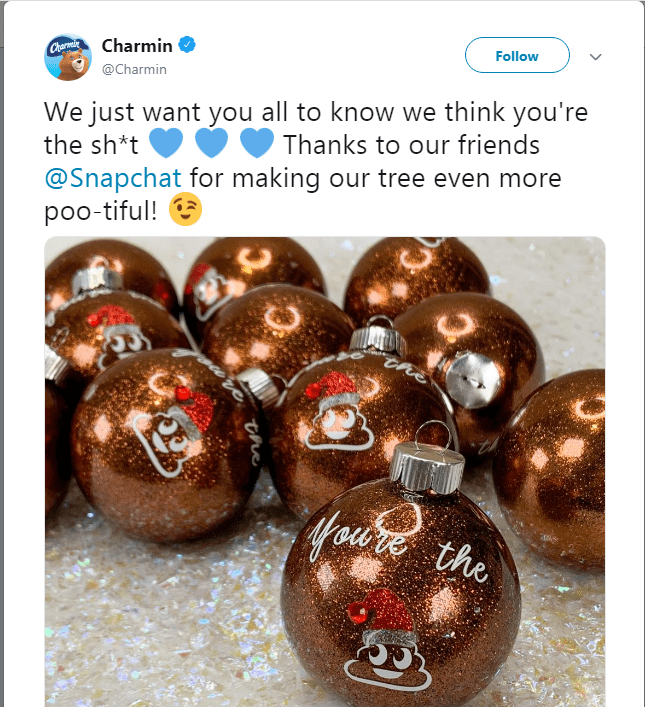 [source]
Helping to solve their everyday problems, Charmin turned the tables for itself and became famous instantly. Their posts promote their products and services, along with keeping their customers in focus. While toilet humor remains a debatable topic over social media platforms, Charmin took a bold step of branding their company via it and succeeded gracefully.
Aspects to Learn:
Do not hesitate to try anything new. Find out what your potential competitors are not using and try to implement those aspects in your campaign. This will give you two benefits:
Your campaign will remain unique. This can help attract more customers and establish your brand as a unique one in the market.
Customers can relate to you. As you focus on solving their problems, they start following you to find answers and give your campaign a new height.
6. TechCrunch- Marketing Via Chatbot
The increasing use of technology is leading us to a new world. The modern use of technology can guarantee results that lead a business to exponential business growth. But who thought these aspects are useful in connecting with customers? TechCrunch did. Using the chatbot on Facebook, they started reaching out to potential readers to make their blog and stories popular and achieved excellent results.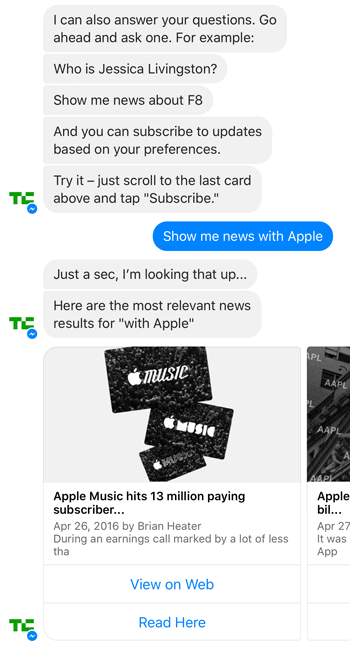 [source]
TechCrunch started using Facebook's chatbot integrated facility and turned their customized chatbot into a digest. Readers need to send a message from their messenger, and the integrated chatbot will do the rest. Putting advanced technology at its best, TechCrunch has shifted the market towards itself.
Aspects to Learn:
Consider using technological support at its best. Keep yourself updated with every new technology features and integrations and manage your campaigns accordingly. If you learn to use technology for your business benefit, it can provide excellent results by making your social media marketing campaign one of the best to use.

7. Make a Wish- Do Good for Society
Make a wish is a great social media campaign that helps the kids to complete their dreams. Gaining support from a myriad of people from social media, their campaigns have remained successful since they have started. Giving away for the good of society gives their followers a sense of responsibility and makes them feel good.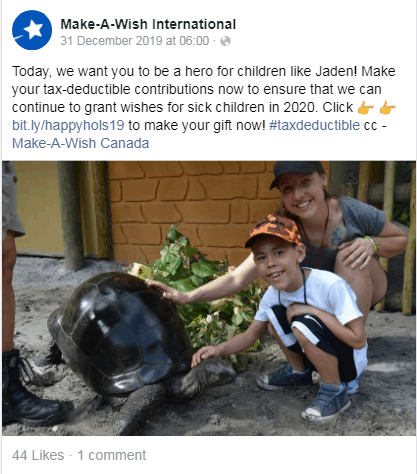 [source]
They have helped many children to complete their dreams, and their Facebook page is a sight for sore eyes. It not only gives you tears of joy but also makes you feel good as you can help a child by giving away a small share for their good.
Aspects to Learn:
Contribute to the good of society. Give your social media marketing campaign a motive that suits the needs of society and donate some from your earnings. It helps your customers find good within themselves and promotes the selling of your products as customers get the sense of donating through buying your products.
8. Upstream- #beyourownbaby
Upstream is a non-profit organization from the USA which keeps the female health and wellness in check. Their campaign over social media channels produced greater results and helped their message reach thousands and millions of followers worldwide. This particular campaign- #beyourownbaby focuses on raising the awareness about free birth control campaign in Delaware.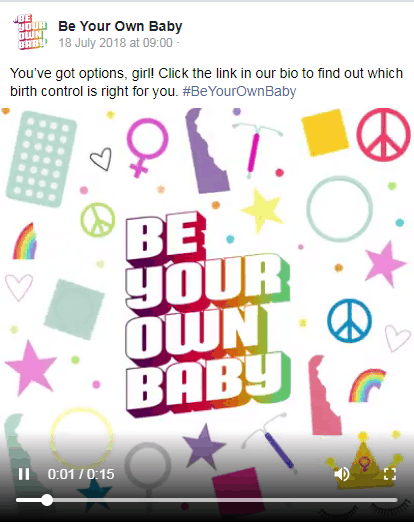 [source]
By stating the facts and figures, using the support of visuals- images, videos, and more, the campaign worked successfully by reaching the target audiences. The essential thing to note here was the approach they have selected and how they ran their campaign. It brought significant awareness among women as the birth control campaign worked at its best.
Aspects to Learn:
Customer research is a must. Without knowing what your potential customers want, it is impossible to make your social media marketing campaign customer-centric. Therefore, it becomes essential to consider using your research skills at its best to design a campaign that works for your customers.

Conclusion
The success of a social media marketing campaign depends heavily upon the response it receives. If you plan a campaign that touches your potential customers directly, it is evident that more responses are generated, and you can earn a recommendation. It is vital to observe the market and then decide to jump in to find an innovative way to approach your customers.
So get your creative juices flowing and design the next social media marketing campaign that can suit what your customers are expecting and help you earn recommendations over time and produce business-centric results.
About the Guest Author: Deep Moteria
Deep is an aspiring entrepreneur and blogger having led 75+ startups on the right path with their information-admiring content. He crafts content on topics including on-demand services like uber clone, finances, technology trends and many more.