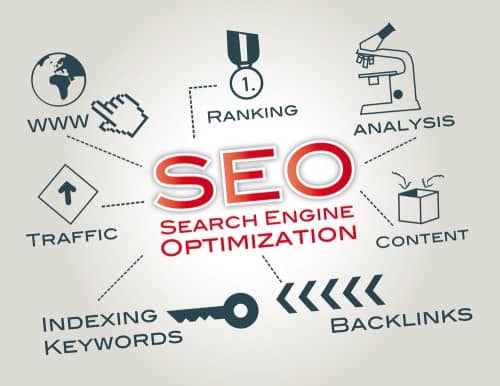 By now, you may have already learned and read a lot about SEO (Search Engine Optimization) all over the World Wide Web. SEO refers to the processes and techniques in place that help website land the top page results in search engines. In a very competitive digital industry, landing on the first search results should always be a top priority goal. Hence, the need for website owners and creators to fine-tune their SEO techniques.
But, why is SEO so important and effective? What sets it apart from other forms of marketing? Read through below to find out.

1. Attracts Quality Traffic
SEO doesn't just attract ordinary traffic. It brings in quality traffic to your site. This is unlike any other form of marketing. Hence, the reason why SEO stands out against other forms of marketing. People are searching actively for answers to their problems and questions over the Internet. This means that they're searching for the solutions you provide for their problems.
Through this, you don't even have to call or pull people to your site. The content of your website is already your marketing strategy in itself. People are searching for it, and they're persuaded enough to read what your site has to offer. Thus, whenever a user keys in a search, this means that they're already interested in the products and services that you're posting.
2. Cheaper Than Any Other Form Of Marketing
Marketing and advertising can be costly. This can even comprise the most significant bulk of your company's expenses. If you're looking for a more cost-efficient way of advertising, SEO is the way to go.
The only costs that come into place happen when you hire the help of competent SEO agencies to work for you, such as FloodLightSEO.com. But, if this is something that your team has already mastered, you don't even have to hire anyone else anymore.
SEO is cheap, easy, and, most of the time, even free. Examples of techniques that you can apply in SEO include:
Content marketing
Social media marketing
3. Very Measurable
Applying different marketing strategies is not enough. You also need to know how effective these strategies are. Thus, whenever you apply a marketing strategy on your site, you need to be able to measure the efficacy of these strategies. That way, you're able to see if these are indeed working well or not. If your strategies don't translate to the goals you intended to achieve, you can correct it early on.
With SEO, you're working with a very measurable form of marketing. Here, you'll be able to see how much traffic is coming in and out of your website. You can also study the activity and trend of every site visitor.
Activities that you can also measure include:
Posting call to actions on your website
Study hard data and analytics
Post contact forms
Redirect numbers
4. Results To The Highest Conversions
The traffic that's coming to your website shouldn't just stay as visitors. This population should result in a conversion. This means that upon entering your site, this traffic population is converted to paying customers.
With SEO, you're assured of higher conversion rates than any other form of marketing. This is because, with SEO techniques in place, you're competent in meeting the needs and the demands of Internet users.
5. Builds Strong Brand Awareness
Yes, other forms of marketing can also build brand awareness. But, out of all the different types, SEO is the best.
SEO can achieve this by putting you right ahead of the target audience that you wish to attract. Whenever Internet users search, they use words to type on search engines. These words are more than just ordinary words. They're keywords that you're able to incorporate effectively through SEO.
That said, here are tips on how you can effectively use keywords on your site:
Make a list of the words that you'd usually type when you're looking for particular information that you provide.
Use keyword search tools.
Create a list of keywords that you're going to use in every post or content.
Conclusion
Without a doubt, SEO is one of the most powerful forms of marketing. One cannot merely discount its effectivity. Plus, it's very straightforward since you get your message right away to your visitors.
If you haven't already started practicing SEO on your site, perhaps now's a good time for you to get started.