It's no secret that search engine optimization (SEO) is essential for businesses in today's environment. Even the smallest local businesses must stay on top of their search engine rankings for relevant queries and their presence on popular GPS and map apps. How SEO actually works, though, is a little less widely known.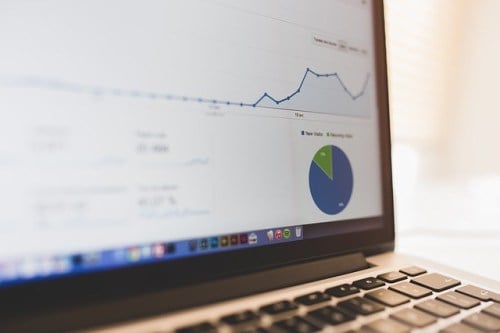 A lot goes into SEO, of course. The text on your website certainly matters. That's where you'll want to use keywords and keyword phrases just often enough to nail the proper keyword density and move up the rankings. HTML coding decisions matter, too. It's your chance to tell search engine programs whether or not to read certain links, for instance, and it's a great place to stash more keywords within the metadata and filenames that your site requires.
But one factor looms larger than all others in SEO. It's the factor that's been most important from the very beginning, and remains central to any effective SEO strategy. We are talking, of course, about links.
Links are how search engines work
For evidence of the importance of links, look no further than the very structure of search engines themselves. Search engines use algorithms to determine the ranking of results. No search engine can function without knowing what sites are out there and what they contain. To find out, search engines use programs called "spiders" or "web crawlers" to move around the internet collecting information and cataloging sites. Links are how these web crawlers get around the internet.
In the old days, links were virtually all-important to search engine algorithms. Things have gotten quite a bit more complicated than that, but Google and the rest of the search engine gang still value links with great importance. Of course, how much links will help your site will depend on a few crucial factors. To help google crawl your links it is important to make sure your site is accessible to google bots all the time, ensuring uptime is as important as any other factor, sites with faster performance and fewer downtime will significantly boost SEO and traffic.
How links work in SEO
When search engine web crawlers check out your page and the links going to and from it, they take note of the details. Depending on what sorts of links are going to your website, Google may consider your website very important or not important at all.
If Google thinks highly of a website, then it tends to think highly of links coming from it. The better the website, the more a link from it to your website will help your website in the eyes of Google. "Link spamming" from lousy sites is a very bad idea, but a smart link-building strategy that focuses on high-quality domains can be extremely effective in improving SEO. The experts use a metric called "domain authority" to measure the importance and authority of sites around the net. While we don't know exactly what Google thinks of every website, we can make educated guesses and use what we know to boost the SEO of a given site.
The actual wording of the link matters, too. Linked text helps Google determine what your site is all about. If the linked text happens to include a keyword you're aiming to rank for, that's great news. Conversely, SEO experts tend to avoid using target keywords in links going away from their site because it would be counterproductive.
An ideal link from an SEO perspective would be a link coming to your site from a high-authority domain with the linked text being or including a keyword or keyword phrase that you want your site to rank for. Andm, landing links like this is exactly what the best link building services do.
Yes, there are link building services — you can't expect lots of other sites to link to you without good reason. That's why it makes sense for small business owners to outsource digital marketing and SEO to pros who understand the importance of links, and who know how to get the best ones for your site.