Big data has left a great impact on many areas and is changing the manner in which people work, from healthcare to retail, and social media marketing is no different. While social media was earlier intended to connect friends remotely, its application seems to have changed big time! Today, social media platforms like Twitter and Facebook are used by companies to expand their customer base through social media advertisements. Scheduling posts can be easily done with help of social media sharing apps like socialbee.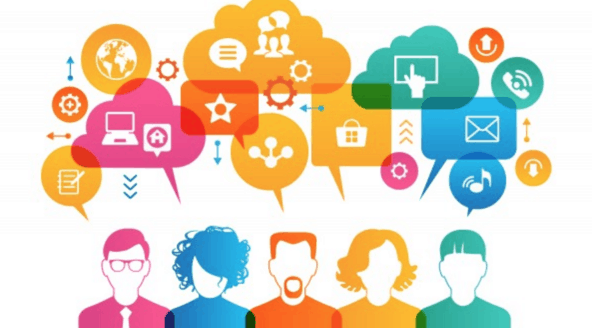 Social media is not only an output for marketing campaigns, but it has also expanded to become a key input for planning your impending social media strategies. From comments, shares, likes to followers and following, you can learn much about your customers and their behavior, simply by accessing their profiles in social media. With the massive quantity of data accessed daily from social media platforms, big data is helping marketers and brands to manage these data in order to get actionable insights.
Application of big data on social media platforms can be your game changer if you are capable of designing consumer preferences that are likely to attract customer leading to sales.
While big data a key milestone in social media marketing, it is important that you backup this data safely to avoid headache of losing such sensitive and crucial data. SSD data recovery techniques will help you with any data recovery options you may need.
There are many ways you can use big data in social media platforms to achieve success.
Benefits of Big Data in Social Media Marketing
The benefits of big data in social media marketing are many. Harnessing the available information from social media platforms as a marketer can:
Help predict your consumer reactions to the product offerings and marketing messages
Optimize your distribution and production strategy
Create an accurate profile of your consumers
Create more accurate product assessment measures
Personalize those product offerings and marketing messages
Retain more a volume of customers less expensively
Perfect digital campaign-based and marketing strategies
Obtain product knowledge, among other tactics
Here are 5 key applications of big data on social media marketing:
Vision Recognition
When big data is used in social media platform to recognize images available in the pictures, it can help you generate custom classifiers. When you load a photo on social media, the application displays terms that represent the items it has found in the photo such as objects or events. You can train your application on specific image sets such as logos for customized images recognition in real-time. This will greatly help you as a social media marketer to detect those customers that are posting on your social media pages prompting you to engage them.
Personality Insights
Deeper, data-driven customer knowledge is vital to tackling challenges like personalizing campaigns to boost revenue, lowering customer acquisition costs, predicting and avoiding customer churns, and enhancing customer conversion rates.
However, customers today network with companies via multiple digital interaction points such as mobile, e-commerce sites, online stores, social media and more. This increases the variety and complexity of data you have to aggregate and analyze.
Using big data in social media platforms can help you analyze personality attributes generated from posts like social posts and emails to enable you obtain factual insights about people. You will uncover a deeper insight of your customer's needs, personalities, characteristics and the values that drives personalization.
Outputs from big data can generate a profile with three personalities in the aspect of values, needs and the five key traits that defines how an individual engages with the globe.
Personality information will help marketers to capture a full understanding of the audience using the available social media data and demographic information. When you have a full insight of your customers, you can personalize interaction, hence improving conversion
Promotion
Targeting customers that are likely to buy your products or services is another useful application of big data on social media marketing. With this useful information, you are capable of testing functional messages and adjusting with plan in case you realize they are not working. You may also leverage the data to test and predict the likely reactions from specific consumer messages. This means that you can do headlines with a sample population before sending them to those with a likelihood of opening them. You can then use open rates and click through to qualify leads into your sales funnel.
Placement
Another application of big data on social media marketing is to get the right channel for your products or services. From the social media platform, you can set the correct supply changes and change placement as well if necessary.
Today, there is a big decline in the number of ads published in the newspapers. Many companies are either erecting a paywall or going online to incorporate a paid or free online campaign. Big data can help you determine the right move for placement.
Product
When you want to get the right understanding of your product, it is advisable that you use big data in social media platforms. You will conduct a quantitative and qualitative online market research on your product. Online market survey and video conferencing tools will focus mainly on small groups hence, carrying out quick market surveys. You will see the social media mentions for your consumers and brand. You will analyze and review the data from your social media assets like blogs and pages.
There is a big increase in those consumers interacting with your company locally through social media platforms. You need to make use of big data in social media platforms to track and analyze your client's behavior from social platforms. Brand interaction with your customers with open up in minutes.
Conclusion
There is a big growth in the consumers interacting with your brands locally through social media platforms. There has been an increase in customer base that are interacting with your company locally via social media channelsYou need to monitor your brand online and track the data through social media analytics tools. You need to apply big data in social media for tracking and analyzing the behavior of your customers from social sites. Brand interaction with your consumers will open in minutes.
When your social media strategy has been accomplished, analyze it again and use it further to refine the process.
Big data plays an important role in bringing social media marketing technique to the top of all the marketing techniques. Big data plays a vital role in any marketing technique a company may employ. Therefore losing such important data will automatically dent your operations, especially if you do not have a backup. This calls for an SSD data recovery technique to help you recover back your data and resume normal operations.

About Guest Author:
Robin Jago is editor in chief at TTR Data Recovery. He is a data scientist, and has decades of experience in writing posts on big data management and analytics.