Social media is basically a technology that permits to create and share information, thoughts and interests in a most feasible manner. It can be said as the catch-all terms for all those social media podiums that renders social actions in a diversified manner.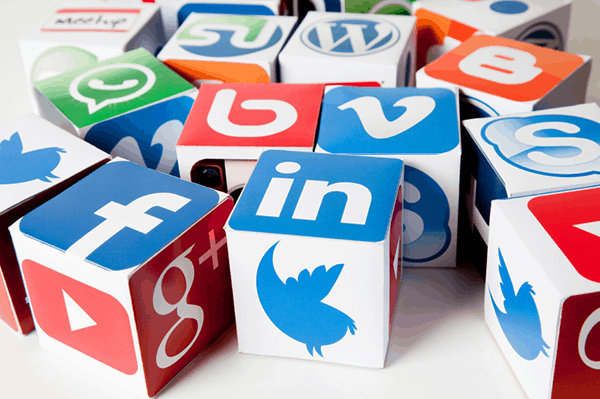 With the help of social media, users, organizations or communities; are offered a defined way to communicate with others. Internet access is what, that is plays a crucial part in the functioning of social media websites. The computer-mediated technologies such as web-based technologies; computer, desktop as well as mobile technologies; generally, make the social media activities possible.
Social media is considered to be comprehensive term for websites that offer variant social actions. For Example; twitter being a popular social media website allows, people to create and share small posts with tiny or shortened URLs. On the other side, Facebook has a large social media platform to create and share posts, images or video on FB wall other than joining events and creating official business page  to  advertise product or services  as well as perform other kind of activities such as creating quiz, survey and other programs that can maintain audience engagement. In all, we can that social media provide a relatively economical platform to company or individuals to implement marketing campaigns.
Tip! Checkout these cool free brochure templates you should try.
Social media marketing typically centre on attempts to produce content that encourages readers to share it and attracts attention. A message that is corporate propagates from user and resonates as it seems to come from a trusted, third party source, compared to business or the brand itself. Thus, this type of advertising is driven by word-of- mouth earned media rather paid media.
Top Social Media Marketing Websites Underlined
Facebook
Instagram
Twitter
Pinterest
LinkedIn
YouTube
Here is the explanation for best social media tools that can be considered by users in 2017:
Pyrus: Not a single person can afford an inefficient workflow when he/she is managing a proficient team. Pyrus, being one of the efficient social media tools take away all your worries and help in streamlining the work process. Users can apply this tool for real-time messaging, task distribution, approval flows. It plays a helping hand in informing you about the activities of the team members and work progress using integrated search feature in this tool. It is available free of cost on app store for iOS device users and will be launched soon on Google App store for android users.
Bear:  With Bear you understand you'll possess somewhere to maintain it, although you never know when the next content notion will hit. Bear is an aesthetically pleasant and instinctive writing and note-taking program that can additionally help you stay organized. You locate them later on and readily can hash tag your notes and content to link them together. In order to collaborate readily across teams bear's Advanced Markup Editor allows for clear editing and sharing choices.
Pocket Casts: Podcasts are a goto source for a lot of social networking marketers of info. Happily, Pocket casts exists. The program was called the most effective podcast program for the two Android device and iPhone —and for great reason.
The Pocket Casts database contains any podcast you might really ever need, with over 300,000 exceptional shows that are. These are most popular, and sorted by featured, trending, to help you quickly locate something new. With sophisticated playback features, you add quantity boost to reduce background noise and can cut quiet. Other characteristics such as syncing choices and intuitive queues make Pocket Project a must have.
Hootsuite Enhance: Rather than littering your smartphone using another program for each function, select an all in one option for the visuals. Hootsuite Improve lets you edit these pictures with quality programs source stock images from an all-inclusive library, and share the pictures to your own social networking networks.
DuoBook:  In case, user is not able to focus and unable to complete one book, then DuoBook is the social media tool which can effectively takes its place and provide you complete assistance in listening to audio files. No worry if you are fed up or frustrated reading books in vehicle or getting irritated due to overnight driving, then duobook social media tool can prove to be really beneficial for you and other social media managers travelling alongside.
Headspace:  If you really feel proud; being a social media manager, then headspace going to be really helpful tool for you. You should be well aware about its features and functionalities. As everyone knows social media is always active 24×7-365 days, continuous working on the social sites can lead to stress or burnout . The headspace tool works as an app and help you feel relaxed and focus on all your activities scheduled throughout the day with the help of meditation. With headspace installed on their smartphone device, social media managers can choose how long they want these sessions to continue.
Boxer Pro:  Boxer Pro is a reliable and proficient social media tool available for our convenience. If you do not want to see unread message sin your inbox, then most probably inbox zero is your mission, which is only possible when Boxer pro tool is applied effectively. With this tool, quick replies are set and sent automatically. You can save lot more of your time rather than going through each and every mail by using Email like feature in Boxer pro tool.
Are Search and Social Media Marketing Inter-related?
Social media regularly runs to the discovery of new content including news stories, and "discovery" is a search task. Social media can additionally help construct that in turn support to links into Search Engine Optimization attempts. A lot of people also perform searches at social networking websites to seek out social media content. Societal connections could also affect the relevancy of some search results inside a social networking network or at a mainstream' search engine.
About the Guest Author: Angela George
Angela George  is a passionate author in Gonetech Solution who has knowledge about social media tips and tricks features and its implementation. Her writing can help users to resolve any kind of social media problems without any delay.