When it comes to storing data, you have plenty of options all with their own advantages and disadvantages. Cloud computing frees up office space, but you can't always trust that your data is secure. On the other hand, on-site storage keeps you in charge of your own servers, but you need to have staff on hand at all times to service any technical issues.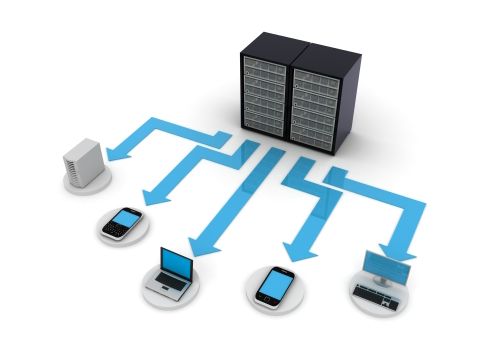 The perfect blend of these is colocation — buying your own servers and paying someone else to house and service them. Still, you can't sign up for the first colocation you find and expect great success. Here's what to look for in your colocation provider.
Physical Location
The main problem with cloud storage is that you have no idea where your data is actually kept. The servers where your data live could be anywhere from down the street to Hong Kong, China, for all you know. So if you like the idea of colocation, you should be shopping around for a provider with an appropriate location.
Most companies prefer providers who are located with traveling distance from their base of operations. Because the servers you're using to store data are technically yours, you'll probably eventually want to make modifications to them, check on their health or possibly even replace them, and it is easiest to perform these actions when your server storage space is nearby. You don't necessarily need your servers within a mile from the office, but you probably don't want to have to travel out of the country to get to them either; try to balance your colocation provider's proximity with its other features.
Security Protocols
Another common issue with cloud storage is the lack in certitude about security. You probably know about big-name companies (Target, Neiman Marcus, Michaels) who've had their data hacked and stolen, and it's smart to make sure that this definitely won't happen to you. You need to be able to trust the security of your data, both in the physical world and cyberspace, and that's a feature you can certainly look for in your colocation provider.
It's likely your office has certain physical security measures in place, but your data is the lifeblood of your business, so it should have the top-of-the-line protections. Valuable colocation providers will provide on-site security staff, closed-circuit cameras, alarm systems and more. Plus, you'll be able to have complete control over the cyber security of your information because the servers belong to you.
Pricing, Fees and Services
Like any business, colocation providers are in the industry to make a profit, but you don't want to overpay or get tricked into services you don't need with fees you don't want to pay. Sometimes providers will have varying levels of security for different rates. Make sure you know what you're getting — and whether it's appropriate for your needs — for the price you're paying. Be aware that the lowest price probably isn't going to net you the best features, like top-notch security or full scalability. Instead, look for a fair price and rest knowing you've gotten the best bang for your buck.
Additionally, watch out for hidden fees from your provider. Like with gym memberships or cable companies, some colocation providers advertise low prices only to stick their customers with unexpected fees for various "upgrades" or even necessary services. Startup or set up fees may be common across the board, and not all fees are deal breakers, but try not to get suckered in by a low price.
Stability, Predictability and Reliability
We tend to better trust brands that have been around longer. Something about their longevity encourages the feeling of dependability and responsibility in both long-held customers and potentials alike. Though colocation and data storage is a relatively new industry, try to find a provider that's been around for a while. It's likely they've been able to stay in business because they're doing the right things, either with customer service, additional features or just unbeatable pricing.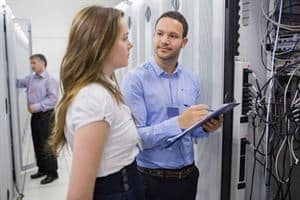 On a related note, you also want a provider whose network service is stable. Waiting around for your office computers to connect to your service is a waste of time and money, so a fast, reliable connection is a must. However, beware of providers who sell too much bandwidth to their customers; if they push the limits of their connection in an attempt to make another buck, you'll suffer for it.
Don't be afraid to ask your potential colocation providers plenty of questions. This is a choice that could affect the quality of your business for years to come, so do your research before you sign any contracts.