Communication takes an important role in enterprises, no matter whether it is a small, medium or large scale company, employees have to communicate each other for information interchange. Usually staff relies upon telephone calls to communicate each other which adds extra financial burden on the company, so what is the solution for free communication or for reduced rates calls? The best answer is using virtual PBX services.
What Does Virtual PBX Service Do?
Virtual PBX represents private branch exchange, it is used to mainly achieve two tasks, first to create connections between internal telephones of an organization and secondly to connect them to the public switched telephone network. Virtual PBX uses voice over IP rather than traditional phone lines, voicemail, conference calls and calling logs are some basic features of Virtual PBX. The main intension of using virtual PBX service is to connect internal phones of an organization and reduce the cost of phone calls.
List of Best Virtual PBX services For Enterprises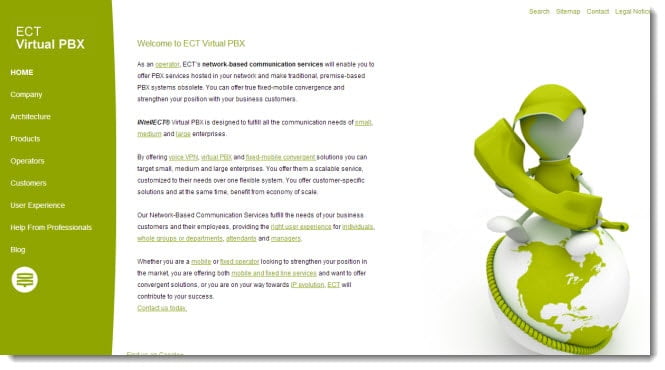 ECT virtual PBX is the best virtual PBX solution which makes communication easy, no matter whether you have a small office, medium organization or a large enterprise. ECT virtual PBX offers voice VPN, virtual PBX and fixed-mobile convergent solutions. No matter whether you are using a mobile or landline, ECT virtual PBX has the right solution for both. With the ECT virtual PBX solutions your employees can receive mobile and fixed calls, handle office communications, transfer calls and attend three party conferences.
ECT virtual PBX has the solutions including VPBX convergent for mobile and fixed line operator, mobile only operator, fixed only operator and IP evolution. ECT virtual PBX has many useful features including automatic call distribution, attendant and call management etc.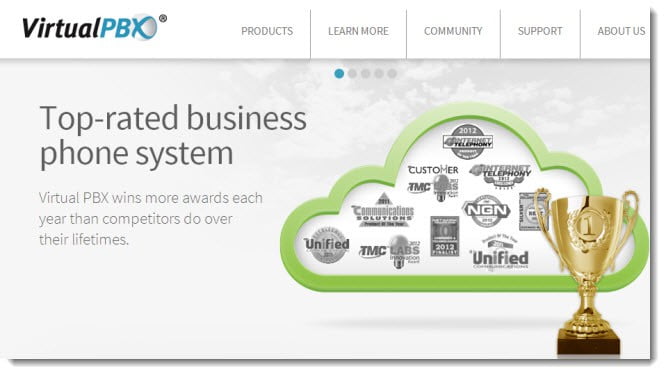 Virtual PBX is award winning PBX provider that offers VoIP, ACD queues, call routing, call routing, voice mail notifications, call recording and many other useful features. Virtual PBX helps to reduce your company's communication expenditures up to 80%. Virtual PBX also has the free apps for iPhone and Android devices.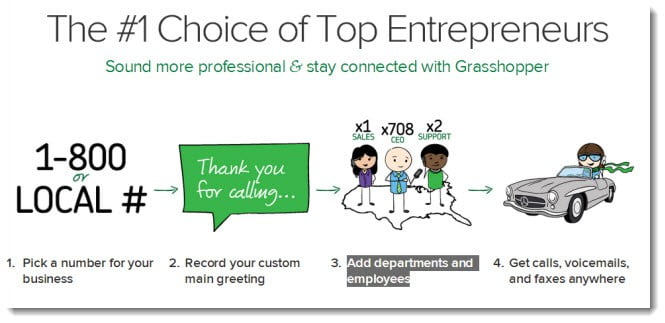 Grasshopper Virtual PBX is another popular virtual PBX service provider to cut off calling expenses within the organization. Grasshopper virtual PBX features include toll free and local numbers, custom welcome greeting, voicemail to email etc. Setting up Grasshopper virtual PBX is easy, just pick a number for your company, record a greeting, add your departments and employees and you are done.