From the worldwide epidemic of Coronavirus to the threat of global catastrophe. 2021 is proving to be very tough. With all of us trapped at home, The days blend together and quite honestly, we're all bored.
We don't know when these sad times may end and Although no one can foresee the future, there are some individuals who attempted to envision what things could look like. We're here to tell you about these imaginative future Tech Web Series that mix and reinvent tech in the wackiest manner imaginable. Or are just goofy, if that's your thing.
Here are some of the finest geeky TV shows streaming right now.
Netflix newest series is an interesting sci-fi thriller with a mystery at its heart. The protagonists of Biohackers are confronted with such ambiguity in circumstances that are bigger than something they could anticipate, that they rule The world in their own path of fabricated research.
This six-episode German Netflix show is all but whatever you would anticipate of a Euro sci-fi thriller. Instead of going from planet to planet in an implausible cyberpunk frenzy, Biohackers is a speedy mystery that touches on love and youthful connections, as well as sorrow and grief, and it's the finer for it.
As stories become apparent the tension becomes more acute. The narrative takes an entertaining and intriguing turn into vengeance terrain, coupled with the last period of intrigue and a climax that should leave fans eager for a second season. The charisma of the main actors is worth watching the program for alone. Seriously, you need this on your radar.
Watch it now on Netflix!
Halt and Catch Fire, a techno series set completely from the first version of Microsoft Office in 1983 and Windows 95, maintained its emphasis firmly on the mists of a developing industry, with none of the clenching moments that could have come from a program about the development of Google or Facebook.
The protagonists never attained permanent success or change, constantly thwarted by the big players in a young and clattering business. Rather, individuals confronted an unending, unpleasant sequence of difficult workplace choices regarding honesty, quality of products and company operations.
Halt and Catch Fire is a wonderful TV drama about the need for compassion
The show, set in the computing industry of the '1990s, has the tough positivity these times need.
Halt and Catch Fire is available on Prime Video!
Altered Carbon, based on Richard K. Morgan's 2002 book of the same title, is a bright, and at moments bewildering slide into sci-fi extravagance. The series revolves on a 22nd-century merc who is recruited to find the killer of a powerful noble and the following power battle.
What's the grab? The rich cannot die in this utopian vision; rather, their minds are saved in the database and restored to different hosts.
The following action is breathtaking in a realm sans mortality. Though it has flaws, it is also entertaining, which makes it worth watching.
Watch it now on Netflix!
IT Crowd, a precious gem amongst shows, isn't a demonstration of future technology, but rather a glimpse at the antics of the misfit crowd of the IT division of the fictitious Denholm Industries.
The brilliantly created personalities bounce off one other charmingly in the cramped basement of a high skyscraper office building. Moss (Richard Ayoade), renowned for his stunning red herrings, Roy (Chris O'Dowd), the scathingly caustic Irish, and Jen, the ego beacon of hope and respectable head of the IT department, who frequently succumbs to the same societal transgression as her colleagues.
The show is hugely quotable, bizarre at moments, and elevates what might have been a basic comedy about an office IT department to a cult classic. You will undoubtedly laugh out loud, at times uncontrollably.
IT Crowd is available to watch on Netflix!
Silicon Valley draws as much humour as this can form a rich pit: the tiny, wealthy, ego cocoon of Silicon Valley. Mike Judge, John Altschuler, and Dave Krinsky bring to the bizarre place of the valley the kind of perceptive and graphic joke comedy paralleling to the office.
The program begins by following the usual meteoric growth of the tiny company Pied Piper, headed by the talented T. J. Miller as Erlich Bachman.
The comedy can be found in all aspects of Silicon Valley daily existence, from the insane sums of money and prestige bestowed upon lesser clubs of tech geeks to the emotionally immature money men and tech creators detected at the highest level. It's a show full of gags and a fun watch for any age!
Silicon Valley is available to watch on Prime Video!
'Chuck,' an even more famous online series for nerds, has arrived! The story revolves on Chuck Bartowski, a desktop whiz who gets an encrypted e-mail with US spy secrets.
To add to the intrigue, all of that knowledge is eventually transferred into Chuck's head. And now, CIA and NSA operatives are guarding him and using him for top-secret operations. The series' intelligently written material, improved script, and commendable individual portrayals are among its highlights.
This American spy drama with a heavy dose of technology is unquestionably entertaining.
You can watch Chuck on JustWatch.com
The vast majority of our greatest happy memories include theme parks. Touring the amusement park from Westworld, on the other hand, maybe frightening, particularly if you don't like to be accompanied by machines and artificial "hosts."
Set in 2058, the plot centres on a highly sophisticated theme park that is popular among the wealthy, where they may indulge in their craziest desires without fear of being attacked by android "hosts," who are essentially human-looking robots.
This recreation of the cult original contains mind-boggling surprises and is unquestionably one of the greatest science-fiction programs to watch.
Watch now on Prime Video!
'Black Mirror' would be another program that makes this ranking. The series is suggested for people who wish to see the bad repercussions of technological advances and inventions in humanity.
While each instalment of this show introduces a fresh narrative and cast of people, the overarching subject stays consistent throughout all occasions: the ugly side of technological advances with potential ramifications.
The program is subtly influenced by The Twilight Zone, and one of the greatest aspects of that is the style it is structured, how cleverly it is produced by the studio, as well as the great acting and directing of the individuals in the different episodes. Truly the best Netflix has to offer.
Available on Netflix.
Enthusiasts who like viewing the combination of suspense and tech material should check out 'Mr. Robot,' as it is unquestionably worthwhile for everyone.
The plot revolves around Elliot Alderson, who works as a cybersecurity expert during the day and as rogue hacker nightfall. Following that, he joins a hackers organization named 'fsociety' in order to destroy all debts and accounting transactions of E Corp, the world's biggest corporation. Also, Elliot's mental disorder and social phobia problem add to the story's intensity and interest.
The series focuses on the application of various innovations to infiltrate the system with a higher level of reality, and a novel, as well as many video games, have been published based on it.
Mr Robot is available to watch on Netflix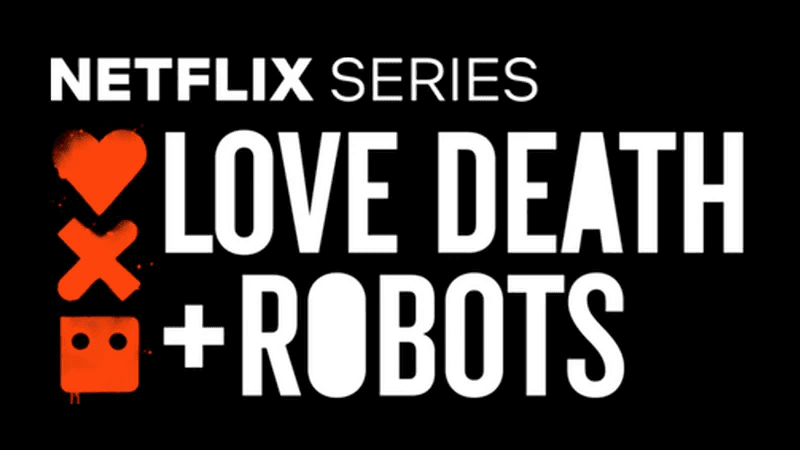 This mingling of gloomy and hilarious components is what occurs when the greatest artist (David Fincher) meets the maestro of visual effects (Tim Miller)
The deepest of the deep. Love, Death, and Robots is the result of an unknown, deepest subcategory of dark genre movies/series that I've ever discovered.
The lifelike CG graphics utilized in this show are so good and frighteningly near to perfection that the careers of several live-action performers are jeopardized. The series comprises 18 psychotropic episodes ranging in length from 5 to 17 mins.
Any Binge Biker looking for some truly wicked deadly things should Absolutely check out this Netflix show laced with Hallucinogens, which will open the secret neural pathways. I dare suggest it will transport your brain to a state of total awe and leave you in a dazed psychedelic trance.
Watch this amazing show on Netflix!
FAQs
What is a good TV Show that I can watch?
Answer: All series on this list are great to binge! I would highly recommend Love Death and Robots as it's nothing like you've ever seen before. Mr Robot and Westworld are amazing shows as well!
How do shows get on Netflix?
Answer: Netflix collaborates with producers, companies, organisations, and creators to obtain licensing for Films and tv shows that will be available on their platform. Sometimes, some popular TV shows and series don't make it on Netflix and that is because of factors such as popularity, cost, seasonal or other localised factors, or allocation etc.