Sure, it might not seem like a big deal. But, if your computer does have a virus, this can subject you to quite a bit of scrutiny. From having your credit card information stolen, to possibly having personal information being discovered and potentially stolen, hackers and online thieves, can do much more harm than you might be aware of, with the virus or trojan horse they place in your computer. So, there are many reasons to want to install the right anti-virus software, to choose the proper security settings each time you go on the web and browse sites which aren't secure, and to basically take all necessary precautions to keep your computer and personal information safe.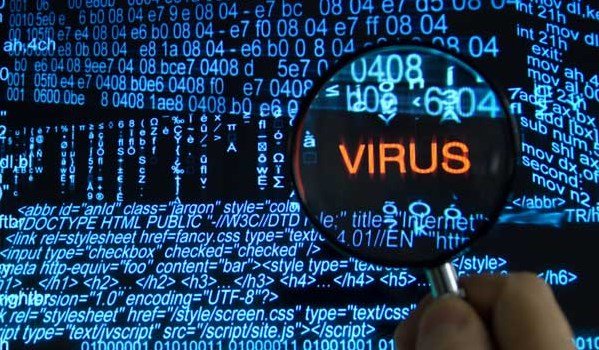 Lose crucial information
In the business world, a virus can wreak havoc is documents of confidential business information is stolen. When in the wrong hands, this information can cost your company hundreds of thousands, if not millions in revenue a year (depending on the size of your business). So, properly securing this information is key. But, with personal computers it is also an issue. From birth certificates, to birthdays, personal identification numbers, or other verification information, hackers can see and steal all of this from your computer if they place a virus on it. So, individuals and businesses have to take proper measures to ensure this doesn't occur.
Credit cards
Ever had a physical credit or debit card stolen? You know how horrible this is. Well, the same can happen to you online. If your computer is not properly protected, it is very easy for a hacker or professional to steal your personal information online. This can result in them taking funds out of bank accounts, using your cards to make online purchases, or even stealing your personal information to apply for new lines of credit. You don't want this to happen, especially with the holiday season just around the corner. So, make sure your information is secure, and don't store information online (especially sites which aren't secure.) Further, take all necessary steps to make sure your bank and credit card companies have blocks, security questions, and other safety metric in place, to further enhance security, in the event a virus does seep its way into your computer.
Family information
Believe it or not, a hacker can find out information about your family. If you have young kids, they can learn their names, where they go to school, and other personal information about them. This is not just your kids, but your spouse, and other family members as well. There are professional hackers, which are people who do nothing other than try to steal information, and wreak havoc on the lives of others. You do not have to fall victim to these people, and the different tactics they use. There are so many security measures you can put in to place in your home or business computer, which will prevent, or at a minimum make it extremely difficult, for these professionals to find out information you prefer to keep secure and safe. You want to protect your family and you want to know they are safe no matter where they go. So make sure you have the right virus protection and online protection services in place, so that you are limiting the amount of information which is spread online each time you do use your computer, and so you can prevent possible issues from happening to the ones you love most.
Many people in this world are trying to do harm to others. Some simply want to steal your credit card information, but there are also hackers which are criminals in other sectors of life as well. You do not want to set yourself up to fall into their traps and you want to do any and everything which is possible to avoid the possibility that they leak a virus into your computer. Although this is not the only type of harm that they can do, there are many reasons you want to keep your computer safe and prevent viruses from popping up.
Free Virus Protection
Some antivirus programs will charge you to install them and some of them can be very pricey. Luckily there are some free antivirus programmes which you can download. AVG and Avast are two of the many free antivirus protectors available.
These are some of the reasons to use the best virus protection, online security protection, password protection, and other security products available, so you can keep your computer, personal information, and family's information secure, and out of the wrong hands.