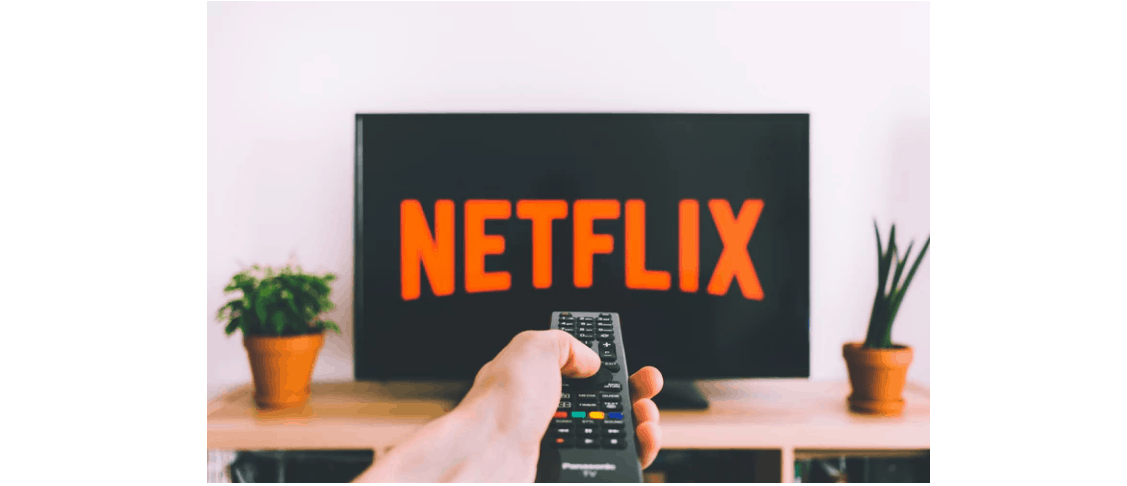 With the ever growing world of television, it is no longer peculiar to show some of the latest technology. In fact, hacking which was once limited to just a few scenes in a TV show or movie just to add some mystery and charisma, has now taken the main plot of the story.
If you are a technology enthusiast who is done with the same prosaic and exaggerating drama series, and looking for some intriguing content based on hacking to watch, then this is the right perfect post for you.
We have brought together a list of some of the best TV series and movies that a tech buff should absolutely not miss. Without further ado, let's dive in to the top 10 hacker TV series and movies that you can start watching today.
# TELEVISION SERIES
Mr. Robot (2015)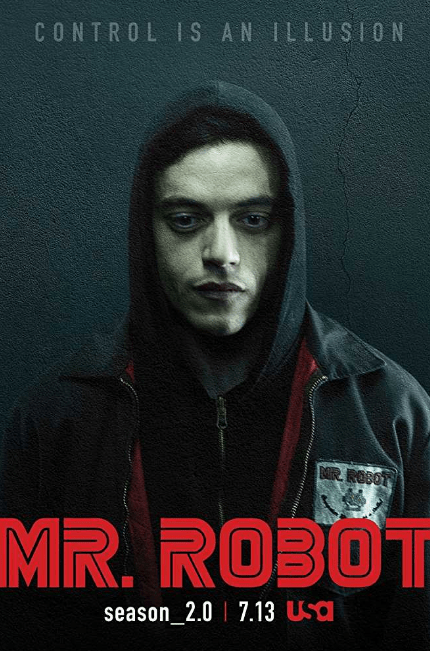 Mr. Robot revolves around an introverted cyber security expert named Elliot Alderson who gets recruited by a vigilante group of hackers who call themselves as FSociety, to bring down corporations by erasing all debts and financial records across the globe.
The protagonist is constantly struggling with anxiety disorder and depression while battling with his job as a cyber security engineer during the day and being a part of the hacker's group by the night.
The show has millions of viewers worldwide and has received astonishing reviews for the close to perfect depiction of various technologies, programming, devices, and hacking to penetrate a secure network to destroy the evil corporations. You probably wouldn't be able to find a movie or television series like Mr. Robot which shows this realistic world of computing.
Silicon Valley (2014)
Silicon Valley focuses on the startup culture and illustrates the ups and downs of a corporation run by a bunch of engineers. This television series is based on the life of Richard who is a computer programmer.
Richard and his friends decide on creating a compression program that has the potential to change everything. The series does show a lot of tech and hacking but with a comic touch. Revolving around the high-tech gold rush of Silicon Valley, it shows that people who are more qualified are getting tough competition from the stooges.
Person of Interest (2011)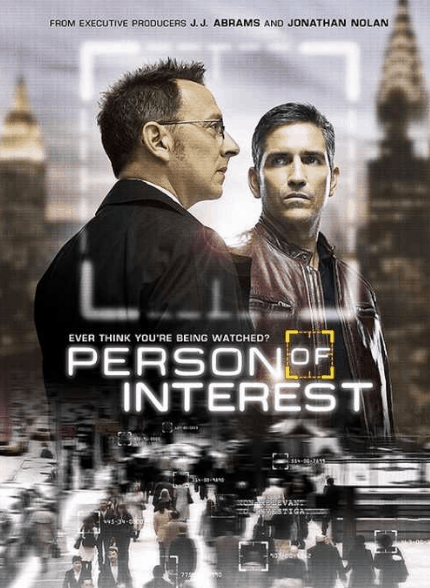 One of the best television shows based on geeks, Person of Interest has been acclaimed for the accurate depiction of technology and how AI it can help in solving criminal cases. It is based on the life of an ex-assassin and a wealthy programmer who are trying to make life better for people.
They together create a super computer sentient Artificial Intelligence which identifies civilians who would soon become the victims of crimes.
Named as the Best Action Series, Person of Interest premiered its last season back in 2016.
Halt and Catch Fire (2014)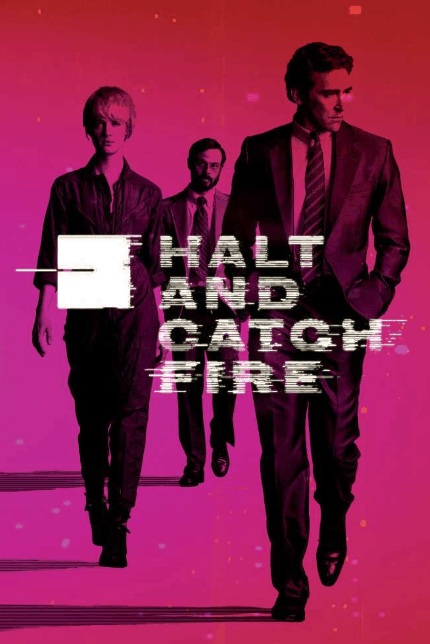 Don't like watching a series and then waiting for the next season? Well, then good for you because Halt and Catch Fire premiered its final season back in 2017. You can watch all the four seasons of the series on Netflix now.
The series is based on the tech world which set in the early 80's where it portrays the personal computer roar through the perspective of an engineer, a visionary, and a prodigy who fight the conventional mindset of those times. The series has gained worldwide popularity after the third season.
The IT Crowd (2006)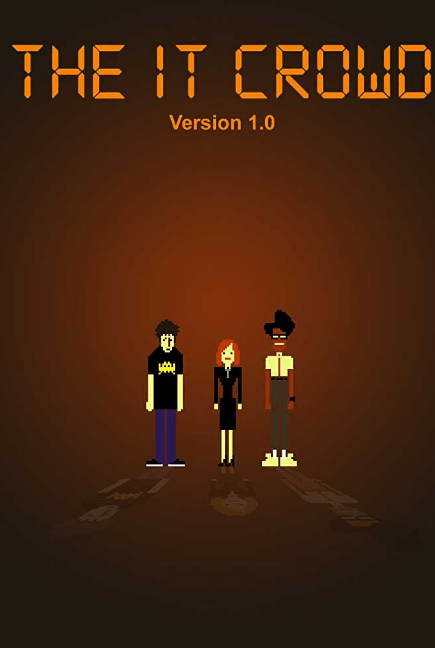 This British sitcom revolves around three people who make a team and work in a fictional corporation. Even though the series doesn't depict a lot of technology, but it shows various incidents of hacking. It ended back in 2013, after running successfully for eight years. The IT Crowd is still popular among the television aficionado and all the 27 episodes are available on Netflix.
This comedic series of technical support workers will definitely hit home for those who are a part of the Information Technology industry.
Scorpion (2014)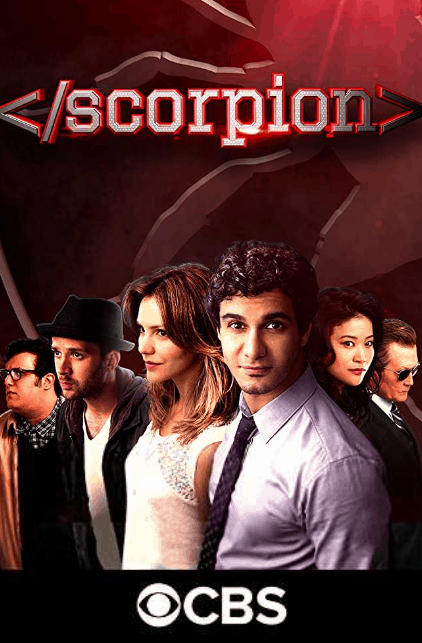 Scorpion is another popular show which took inspiration from the real life of Walter O'Brien who had hacked NASA at the age of 13 to get blueprints for his bedroom.
In the series, the protagonist creates a network of super-geniuses across the world as his own risk management company to fight against the intricate threats of the contemporary world.
# MOVIES
Hackers (1995)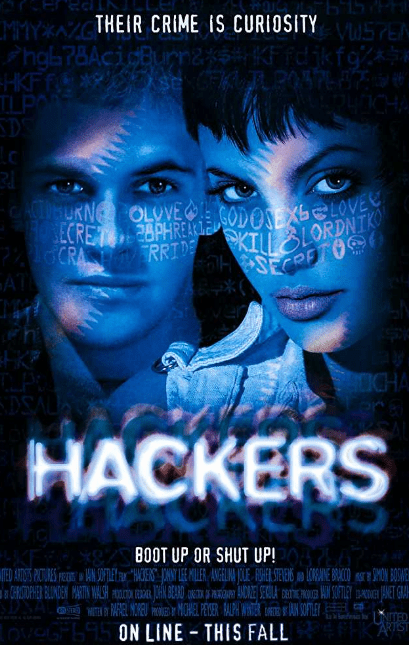 With Angelina Jolie and Jonny Lee Miller as leads, Hackers is based on a group of teenage hackers who plan on stealing millions from a company. When their plan gets exposed, former hacker Eugene Belford accuses the group of a corporation extortion conspiracy. The Movie follows the protagonists struggling to prove their innocence while hiding from the authorities.
WarGames (1983)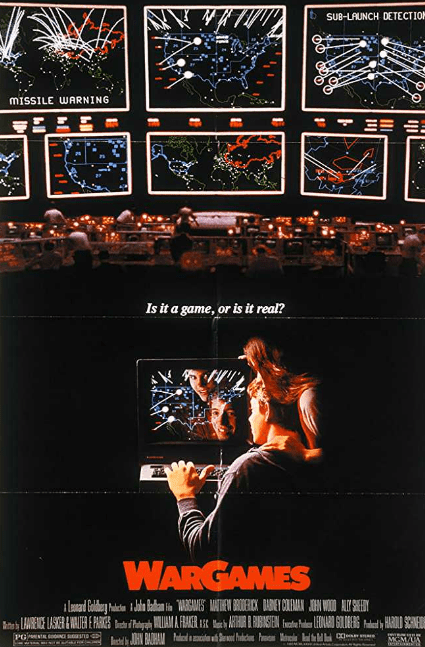 Start with this particular movie, if you are someone who is new to the genre of hacking. One of the classics, WarGames stars Matthew Broderick who plays the role of young David Lightman.
David, who is searching for games online, ends up hacking the supercomputer of the US Military. However, things take a drastic turn when he accidentally activates the nuclear weapon.
The movie revolves around David's struggle to somehow stop the nuclear arsenal and prevent a global crisis. WarGames received enormous popularity and positive reviews for accurate portrayal of hacking back in the 80's.
The Matrix (1999)
The movie is based on the life of a computer programmer Thomas A. Anderson who is living two lives. By night Anderson takes the role of a hacker named Neo, who is constantly questioning his reality. When contacted by a government declared terrorist- Morpheus who is also renowned hacker, Neo finds himself in a world which is taken over by a race of machines. The story revolves around Neo's rebel against the machines which are feeding on human body heat and imprisoning their minds in an artificially created world- The Matrix

Blackhat (2015)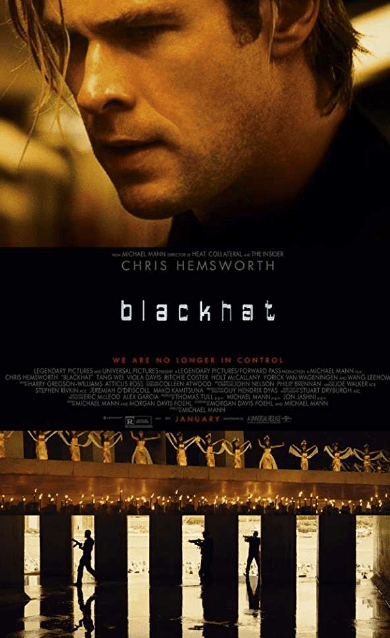 Based around convicted but extremely talented hacker Nick Hathaway, Blackhat is indeed an incredible movie.
Nick is asked to work for a joint US and China Team where he needs to track the criminals responsible for the cyber attacks that happened in Hong-Kong and China. The opportunity helps him in finding a way out of his prison sentence of fifteen years, however he eventually falls victim to the power game between the two countries.
Critically acclaimed worldwide, this movie will definitely fascinate you if you love the amplifications of hacking and cyber security. For a techie, the movie may seem a little exaggerated; however, once you give it a try, Blackhat will unquestionably make it up in your most favorite movies list.
Wrapping up:
Television series have ample of time to depict hacking in the right standpoint; however that is not the case with a 2 hour movie. But, the ones listed in this post will never disappoint the tech geek inside you. This list was based on the movies and television series which had got the best ratings and depict the hacker culture in the true sense.
Also, this list is definitely not exhaustive. Once you are done with these, you can also give a shot to CSI: Cyber, Intelligence (2014), Stitchers (2015), Almost Human (2013), The Conversation (1974), Open Windows (2014), Algorithm (2014), The Imitation Game (2014), Untraceable (2008), Firewall (2006), Ghost in the Shell (1996), The Matrix, and Office Space.