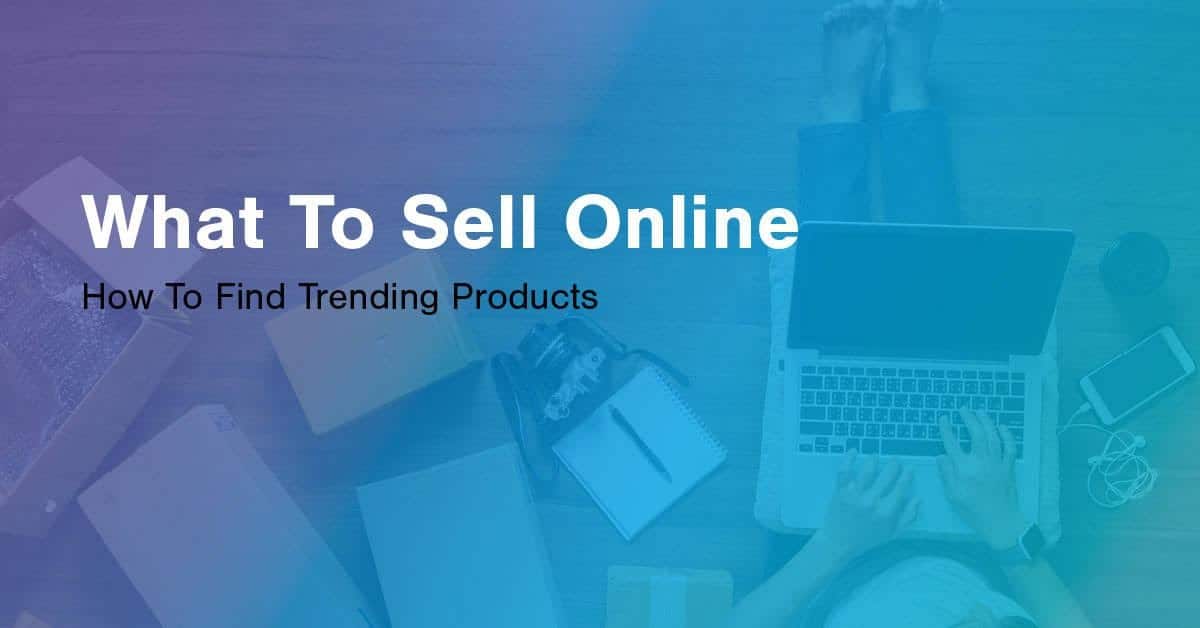 Online shopping has become an unavoidable part of millennial life. Directly or indirectly, we all do online shipping in one of the other forms. From a house listed on a property site to the daily milk supply, we now have an online alternative for almost everything we need in our occasional and daily lives.
There are so many things you can sell on the internet and claim your share of profit from the trillion-dollar eCommerce market. Still, it's tough to pick one of these for your venture. You need a product and a business model that work for you, as what's working for other sellers not always work for everyone in the market. Take Amazon for instance. They are doing great in the multivendor marketplace model, but that doesn't mean the same model will work for every other venture, even in the same market.
Hence, if you are an aspiring entrepreneur who wants to make money from an eCommerce business, and wondering what to sell online, chasing the rainbows is not an option. To make some good profit, you need data that you can trust for choosing your products and devising a strategic eCommerce business model. While there are N numbers of products you can sell online, you can't win without considering the right niche, right product, and right target market for your business. Besides, you may hesitate to try out different products, but don't let that hesitation stop you from a due research process.
In short, don't fear, don't hesitate, and don't beat around the bush. You should rather believe that there is always an opportunity that you can leverage, and a gap that you can fill to win the market, despite the harsh competition. On this node, let's find you some great best-selling products online customers love to purchase from eCommerce stores.
How to find the best-selling online products?
While there could be N number of ways to find profitable products to sell online, I have experienced that the following process picks out the bests of them:
Think of the product idea you already have in your mind from your personal experience. 
Research about them on the Google Trends
Find a market that sells most of the trending picks you got from Google Trends
Research about the local competition in that market 
Find a Niche with lower competition in the trending market
Use the data such as Amazon sales trends, keyword search volume, the trend in keyword variations, SEO difficulty, cost of PPC Ads, etc. for those products
Based on steps 1 and 2, I have found six products that are trending currently. Now, depending on your local market and preferred business model, you should apply the rest of the steps to decide if these products are viable in your local market, too.
Bluetooth Speakers
I choose Bluetooth speakers not because they are in a massive trend or they have broken some demand barrier. The biggest reason is stability. Since the time they became popular until now, there has been a very stable trend in their demand. Keywords like Bluetooth speakers and wireless speakers make most of the searches in the niche. 
Certain reports also claim that the niche is experiencing a massive CAGR of 10% and it will grow into a $31 Billion market by 2023. Be advised that we are talking about small and medium-sized Bluetooth speakers here.
Outdoor speakers
The love for music doesn't stop at small Bluetooth speakers alone. With the decline of demand in heavy outdoor music systems, the demand for compact, medium-sized, wireless outdoor speakers has increased rapidly. People now prefer portable outdoor speakers with heavy sound rather than clunky music systems.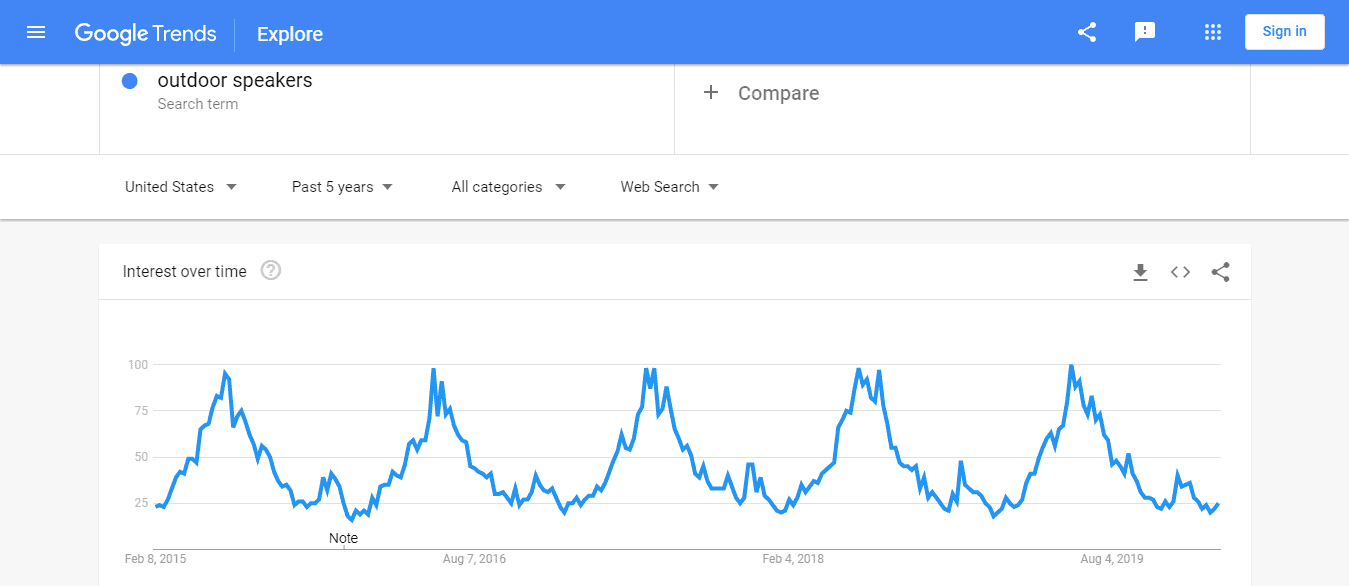 The demand for such outdoor speakers has also been quite stable over the five years. Companies are coming up with portable speakers that compete with heavy music systems in terms of sound quality and loudness. Standalone sites are also showing up who deal only with speakers. Wireless outdoor speakers could be your best-selling products online.
E-Cigarettes/Vape
Selling vapes could be a little tricky business in some places. So first, ensure if it's legal to sell e-cigarettes in your region.
Agree or not, vaping is a trend. There has been a massive outbreak of their demand, especially in the US. This is the condition when most of the states haven't even legalized marijuana. Even the traditional cigarette companies are now coming up with their vapes. You can guess the kind of demand it's going to have soon.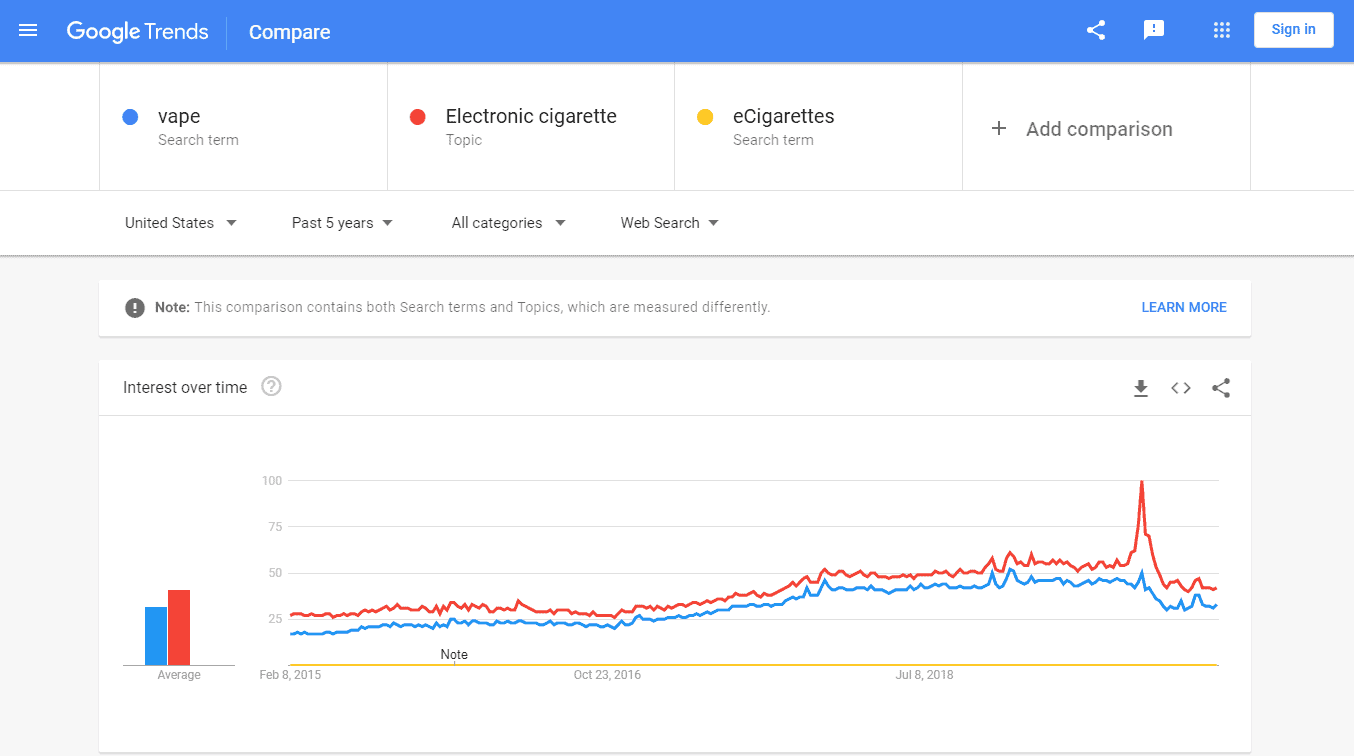 Reports suggest that the market for vapes and e-cigarettes will grow up to 61 billion by 2025. If you are wondering what to sell online in the Vaping niche? Start with low and medium-priced products, and upsell other vaping accessories and supplies to the same customers.
Camera drones
With the rising popularity of video blogging for professional and personal purposes, the demand for drone-shots is on top of the creators' market. Camera drones now have a global demand, and brands like DJI Mavic have left no stone unturned to grab a big share.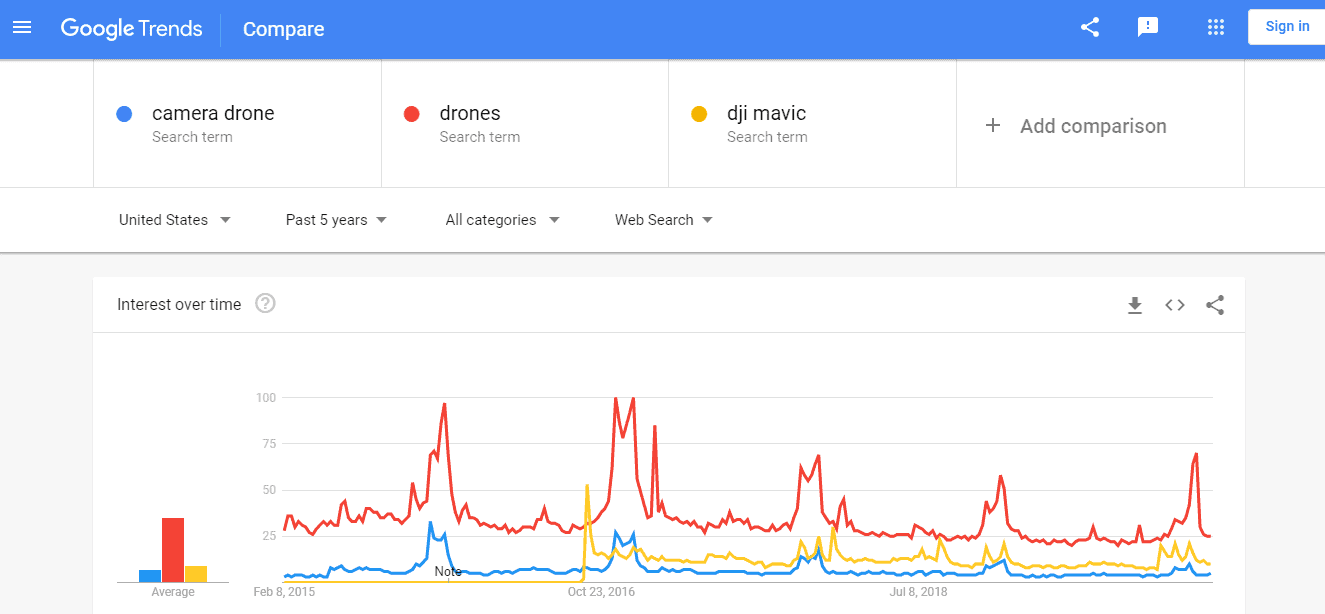 Drones now have a 5 billion dollar market, and it is just a start. Ranging from camera drones to heavy lifting delivery drones, they would soon go mainstream in every household. Although there are many drones you can sell online, I would suggest you start with entry-level camera drones, as you can upsell expensive accessories on top.
Subscription boxes
In simple words, the subscription box is the most trending product idea in my list here. There are words in the market that subscription box demands are growing by 200% every year, especially in the US where people are obsessed with the lifetime value of subscriptions.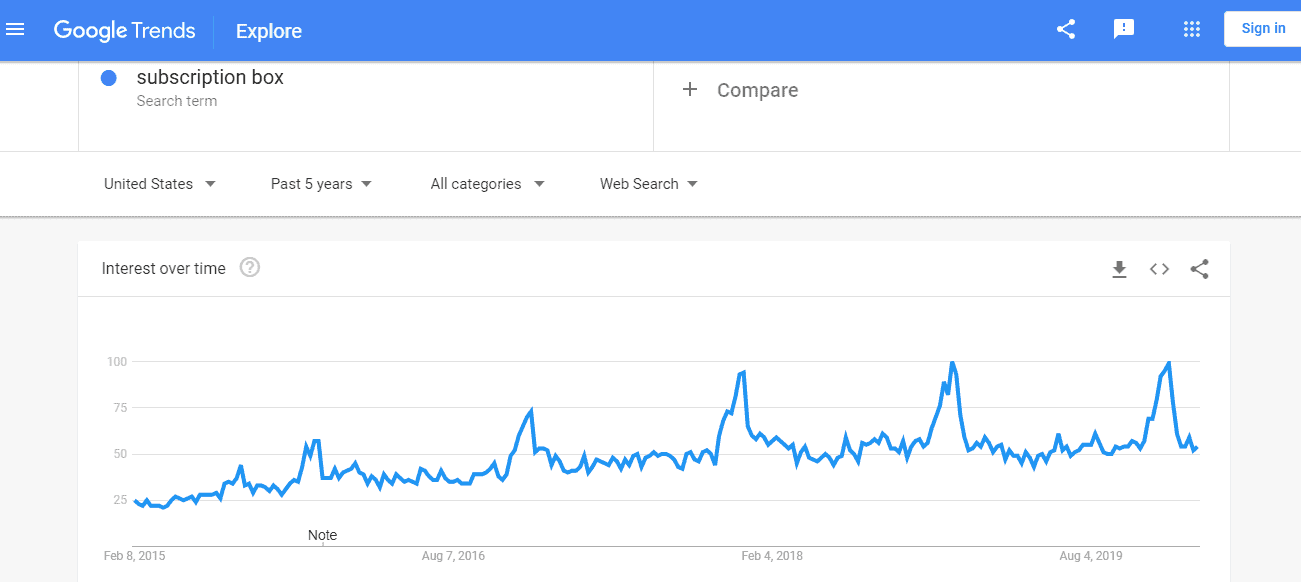 Right from coffee powder to ready-made morning coffee, milk supply, fashion accessories, clothes, shaving supplies, makeup, to personal care, everything is available as subscription boxes these days. Select a niche and you would be selling a collection of best-selling products online as subscription boxes.
Online Food Delivery
Online food delivery has the biggest market among all others on our list. This also means that it is quite competitive. However, that shouldn't stop you from exploring the niches or the gaps left by big names who are trending in the market currently.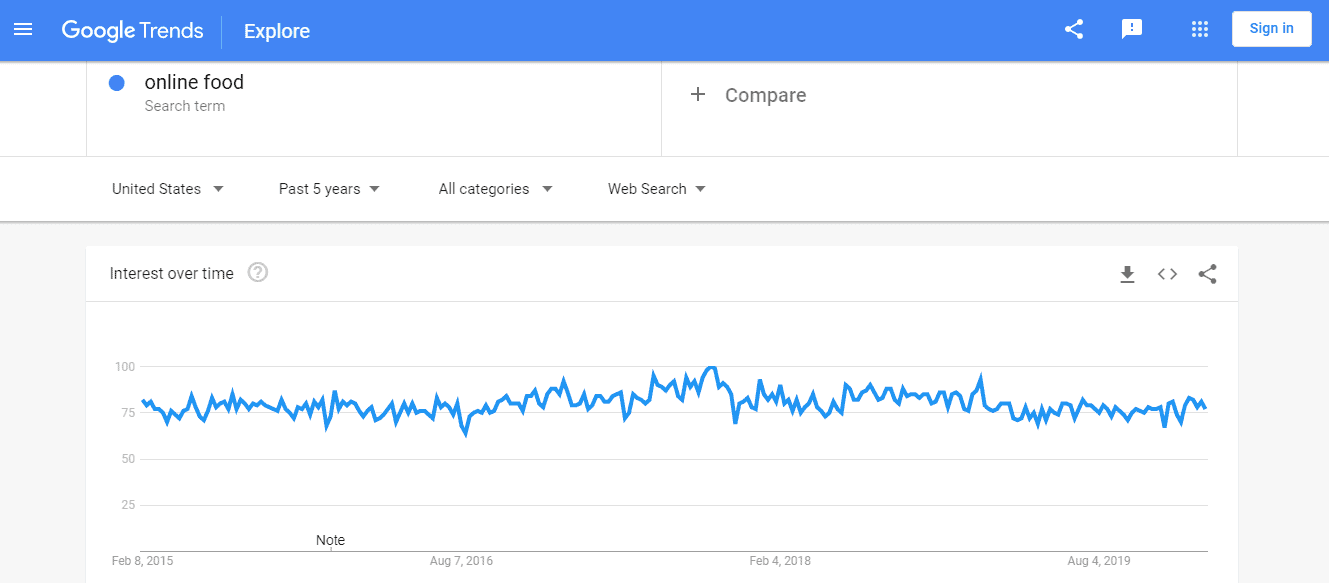 You could combine one or two business models and come up with an entirely different model to attract the eyeballs. For instance, you can combine the subscription-box business idea with the online food delivery and sell subscriptions of breakfast, lunch, or dinner packages. There is a lot to experiment within this niche. You can select from the inventory-based model as well as start a multivendor marketplace of online food delivery or grocery supplies, too.
To conclude
You might ask how to maintain the supply chain of these products? Well, there are N numbers of ways to sell products online, and not all of them demand to stock up the supplies. For example, if you are a one-man army and cannot afford to stock up the inventory, you can go for dropshipping these products.
No doubt, the profit margin is lesser in dropshipping as compared to selling from your inventory, but you would be saving yourself from the big hassles and cost related to warehouses, shipping, and unsold inventory. Alternatively, you can also adopt the multivendor marketplace model and allow other sellers to sell on your site; just like Amazon.
Be advised that supplier is important in any business model you choose. Analyze your situation and device how you are going to manage the supply- stocking up, dropshipping, multi-vendor, or a hybrid of all? Happy selling!
About the Guest author: Jessica Bruce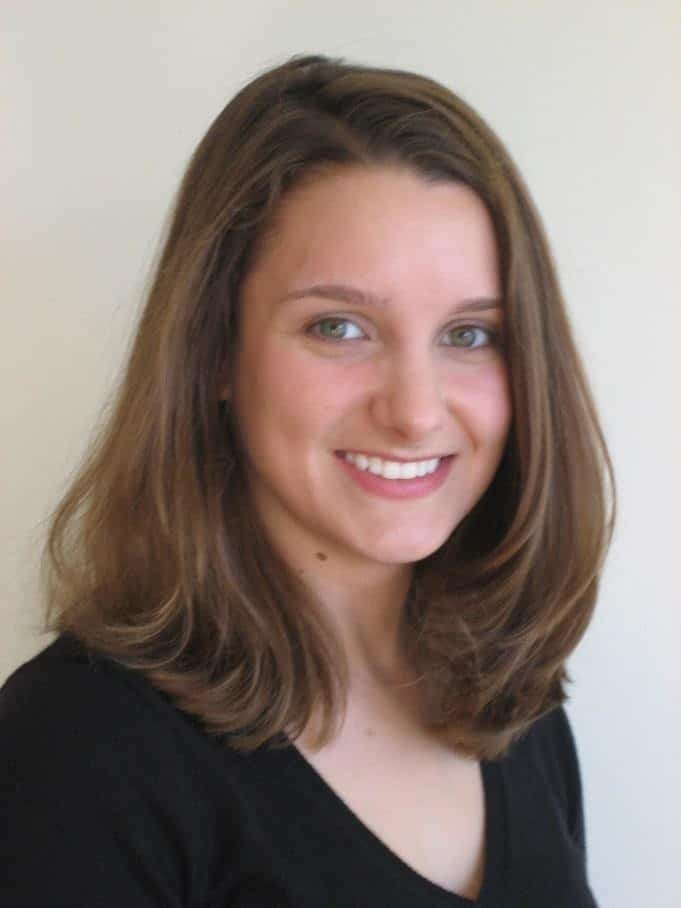 I am a professional blogger, guest writer, Influencer & an eCommerce expert. Currently associated with ShopyGen as a content marketing strategist. I also report on the latest happenings and trends associated with the eCommerce industry.
Follow me on Twitter @Jessicabruc (https://twitter.com/Jessicabruc)