The following are tips that will help you enhance your web visibility, credibility, reliability and usability.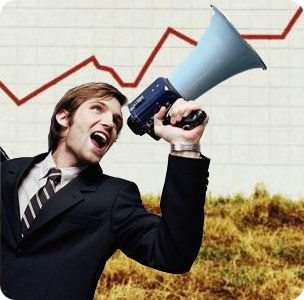 Tip #1: Homepage Check-Up
On your site's homepage, you have about two seconds to make a good first impression. Make sure your homepage reflects what you do, who you are and whom you serve. This can be communicated through your tagline, visually (videos, photos), text on the page, or a blend of all the three. This vital information should be 'above the fold', which means a visitor doesn't have to scroll to view it.
Next, establish what action you would want people to take when they visit your site. Do you want people to call? Learn about your services or products? Donate? Join a newsletter list? Whatever the desired actions are, you should use the top right section of the homepage to display your desired call-to-action. That is the section which can attract attention and prompt action.
Finally, ensure that your homepage is a guide that directs visitors to where you would want them to go. Visitors should not only get to your website, but also go through your site. Is the navigation on the site clear? If you are not sure whether your website is an effective guide, ask a target client to make a desired action and observe as they use your site. This will help clarify on how you can improve your site.
Tip #2: Be Interesting
One of the most vital pages of your site is the 'about us' page. Visitors buy when they know, trust and like you. You can enhance the interest of buyers by being interesting. Improve the 'about us' page by giving details about the organizational history, and highlight the credentials and expertise of the people on your team. Since a picture is worth a thousand words, adding photos of your team members can make a big difference.
Tip #4: Get Searched and Found
Most people search for services, information and products through search engines. Think of the keywords that people would use to search for you. Make sure those keywords are used frequently on your site. You could optimize your site for better visibility in various ways:
Headlines and Titles – If you sell herbal food supplements, your title could read 'About Our Herbal Food Supplements'.
Meta Tags – Each page of your site needs a unique meta description and title tag. Your meta tags tell prospective visitors and search engines what each web page is about.
Links with Keywords – Make sure the links in your site that point to other pages have the main keywords in them.
Local Listings – Ensure that your business gets listed for free in the local sections of search engines. This is an ideal way of boosting your visibility.
Tip #4: Don't Be Anti-Social
One of the most effective ways of boosting visibility, reliability and credibility is to participate in social media. Social media can voice your message to many other places beyond your site. Blogs are a great way of connecting by sharing relevant material. Twitter is a short form of blogging. Facebook helps create community and conversation. When you join such social networks, update your profiles to ensure that they accurately reflect your services and products.
Author Bio
Charles Mburugu is a professional content developer and an entrepreneur. He often writes about real estate, finance, business start-ups and internet marketing. In the past few weeks he has been writing for blogs where you can get the latest Bluehost coupon and Web.com coupon.