Running an organization-wide training program can be a challenge. Although, it is essential. And it has never been more crucial for organizations to make sure that their employees are well-engaged in the training programs. It helps rapid business success and is important for the professional and personal development of your team members. It showcases that you are serious about them and take your responsibility to equip them with tools and resources.
Managing a successful training program can be difficult, but with the help of the right learning management system, you can always keep ahead of your schedule.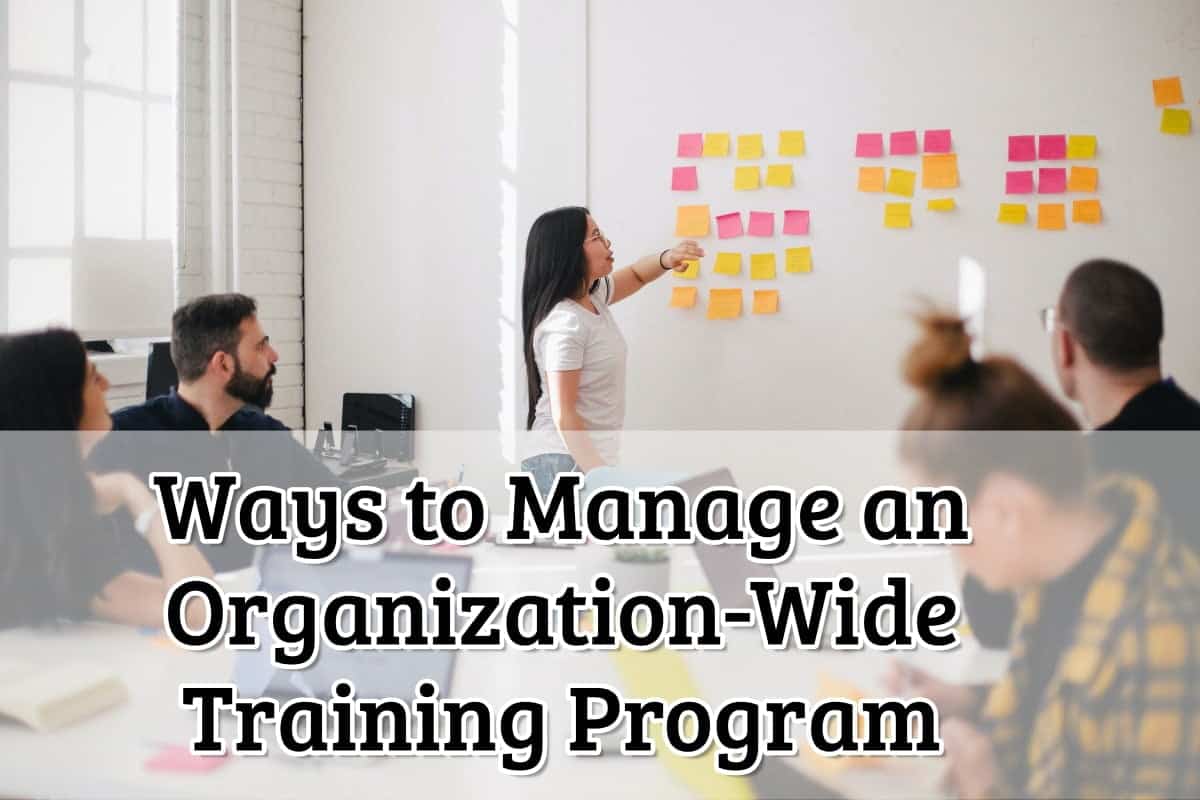 Distinguish between the needed and wanted training
First of all, you must ensure that you know what training is needed and what is desired. Keeping track of employees' training needs and wants can segregate them on the different levels of goals, requirements, wants, and needs. It is vital to keep a good grasp over all this and have software for tracking employee training.
One way you can attain assessment to the required information is through a survey. Get everyone in the organization to fill out the survey. Although you need not stop there, you eventually need to collect more data from different organizations' locations. From employee reviews to manager feedback and performance scaling to individual development plans, and many more. Based on this data, you can foster the right decision, improve internal mobility, and even guide technology implementation.
Set priorities
Every organization must balance training and education along with daily operations. Prioritizing the training needs can be challenging, but consider asking a few questions like is the learning time-sensitive, and when is the completion date? Which training needs to be prioritized? What training will assist in improving organizational morale? Which training will have a significant impact on profit and productivity?
Training resources
The right resources and infrastructure is needed to deliver the proper training. Look out for the resources that fulfill the need of a job, and it should be employee training centralized. Must place outdated and correct content with an accurate—budget for training content and proper technology access.
Opt your training and development method
When you have to access a wide range of training and development processes, you need to list your methods—going for lectures, handing out brochures, printouts, going to hamper your time and budget. Instead, use an LMS from which can easily give the training and training completion can be more trackable. The learning management system is designed in a way that allows the creation of training content and sends out reports while meeting goals and budget.
Track and monitor
After deciding on the training and development method, make sure that you can track and monitor employee progress through a system. Get the software for tracking employee training to get a hold of the training schedule and verifying that it is implemented in every department. Collaborate with department heads and team leaders to make sure that all employees are completing their training schedule on time.
Evaluate, Process, Repeat
At last, evaluate the performance over the last year. Process the learning outcomes, shortcomings in teams and departments, and whether budget exceeded or not. It is crucial to get the right software for tracking employee training to evaluate the training process and implement changes for the coming years if required.
Conclusion:
Managing a successful organization-wide training program can be a challenge. Still, with the help of the right software for tracking employee training, you can always stay ahead of the program. The process is complex. The larger the organization, the more complicated process gets at each step. A learning management system and a customized eLearning software can support in simplifying matters, cost-cutting, making learning accessible, and ensuring that you can hit your key targets.