It's finally starting to warm up across the nation…and what does that mean? Time for your next exciting outdoor adventure!
But don't just make it any old escapade. Keep things fun, interesting, and safe with these essential gadgets:
GRDE Solar Smartphone Charger
If you just can't stand to go completely unplugged, a solar phone charger's the perfect thing to take along with you. Or, it's just the perfect thing you need to keep your smartphone battery alive so you can successfully navigate your way through your adventure.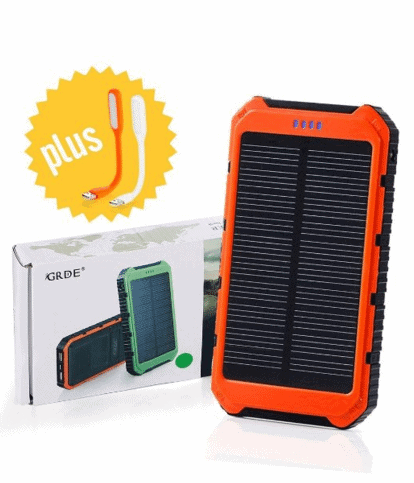 You also get a nice bonus too. Two USB LED lights are included. For their size, they produce a great amount of light – enough to illuminate the inside of a tent.
You can charge two devices at once, so it works well for small families. It's the perfect charger if you're camping out in the wilderness, away from electricity.
Datexx Grilliant Smart Bluetooth BBQ Thermometer for Smartphones
Don't like to sit in front of the fire, babysitting your steak until it's done?
The Grilliant BBQ thermometer gets your problem, and makes it go away. With the Grilliant App, you simply program your desired temperature. Choose to cook at rare, medium rare, medium, and well done. Insert the thermometer and walk up to 100 feet away with your smartphone.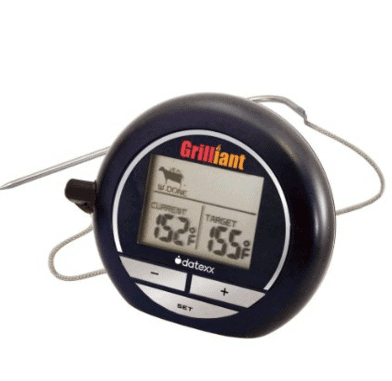 The app's simple to use, and it doesn't annoy you with any advertisements either!
Turcom Seashell Wireless Bluetooth Bike Speaker
What would your bike ride be without your favorite music? Definitely a whole lot less fun.
This speaker works well for avid bikers, but can be used for just about any outdoor activity. It's shaped exactly like a water bottle, so it fits perfectly in your bike's water bottle holder. You can get up to 12 hours of playtime, and can have your music playing device a long distance away – up to 33 feet.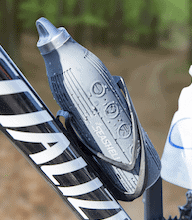 The nice thing? You don't have to worry about the elements at all. Get these outdoor bluetooth speakers as dirty and dusty as you want. Drop it in the mud. Hose it down when you need to clean it off because the silicone rubber sleeve makes it resistant to the elements. It's water-resistant, dust-proof and shock-proof.
Meet Earl Survival Tablet
If you're planning to be far away from civilization, Meet Earl will help you out of almost any emergency you can imagine. Operating on Android 4.4, it has an e-ink screen that keeps battery use low.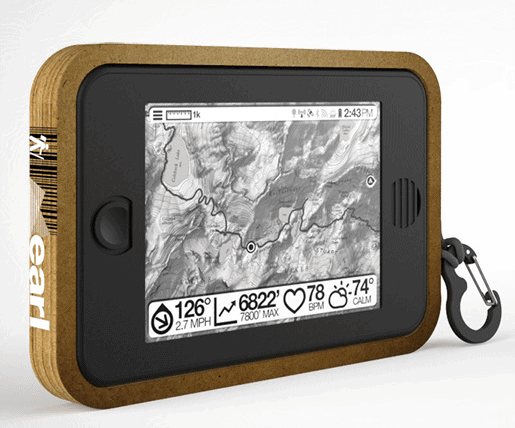 Charge Meet Earl with solar power. Use it where your smartphone can't help you. Then use the GPS, weather sensor, barometer, thermometer, compass, and AM/FM/SW/LW radio. Combine it with everytrail.com, and you get your precise location on over 300,000 different trails. Then, connect ANT+ or any Bluetooth 4.0 device to track your heart rate and pace.
It doesn't matter where in the nation you are. Meet Earl always works.
Those are the coolest, and some of the most useful, outdoor tech gadgets you can get.
Which will you use?