With well over 1.3 million Apps being available through the Apple Store, and contrary to belief they aren't all games, there has never been a better way to make business life easier. You don't only have the Apple Store either, as the Google Play Store offers numerous Apps that can be utilised by anyone.
As business is one of the most important things that occurs on a daily basis, numerous developers have invested time and money into creating apps that can assist people in the ever developing world of work. Embracing this technology can help to aid productivity as well as organisation.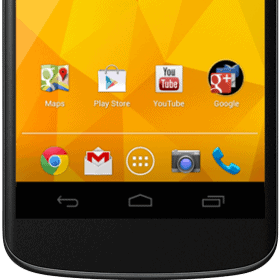 If you're the sort of person that spends a lot of time out of the office then these Apps can be what keeps you in the loop. With smartphones being a common piece of technology, no matter if you're relaxing at home, stuck in the office or simply commuting, these apps can be just the thing you need.
Here are useful Apps designed for a business life.
Cisco WebEx Meetings
With the world being a much smaller place, it isn't unusual for businesses to be dealing with people that are situated at the other end of the world. The Cisco WebEx Meetings app that's available for iOS, Blackberry and Android devices allows you to have a meeting no matter where you are.
The main features of Cisco WebEx Meetings is how it lets you share screens, videos and even up to six different videoconferencing feeds without slowing down. If you're unable to make it to a conference, or it's important you're present for a meeting even though you can't physically be there, then this App is designed for you.
There is a free version available, but the premium plan offers numbers benefits, and the standard pack costs just short of £15.
LinkedIn
With social networks becoming a major part of peoples day to day lives, everybody knew it wouldn't be long for a business network to appear. Although LinkedIn only launched in 2003, it's become an important website for job seekers, employers and various leading business people.
This network can be accessed through a desktop computer, smartphone or other similar device, and it allows for brands and companies to connect with different people on a professional basis.
The App has been made to be as user friendly as possible, with it being sleek to navigate, especially when compared to the Facebook App that can be unresponsive at times. LinkedIn is very much a professional alternative to Facebook, allowing you to further your career in a specific sector.
CardMunch
Networking is an important part of doing business, and there are numerous events that cater to this purpose. A lot of people complain that they end up with too many business cards that simply get lost or forgotten about. This is the main reason that LinkedIn created CardMunch.
All you simply have to do is take a picture of a specific business card with CardMunch. The App is free, and it'll turn the captured business card into a LinkedIn connection. CardMunch has become incredibly popular, with well over 1.8 million business cards being already scanned.
Dropbox
Something that can be a big problem within any business is the storage and management of files. Thankfully Dropbox exists, and it's a popular cloud storage system that allows files to sync as you edit them. For no cost whatsoever you have access to 2GB of storage, and it's possible to increase it upto 3GB of free space by auto syncing any videos and photos to Dropbox.
Every time you make a Dropbox referral with a free account, your space will be increased by 500MB, with the maximum being 18GB. There are pro accounts that offer even more space, with it costing between £5 and £25. It's compatible with iOS, Android, the Kindle floor and Blackberry, so your device will be covered.
OpenTable
Any business professional understands that a lot of business deals can occur at dinner, lunch or even breakfast. Being one step ahead when it comes to choice is essential, and OpenTable allows you to book a table at over 31,000 different restaurants.
Having a reservation way ahead of time can be a great way to impress a potential client, or even reinforce your relationship. OpenTable can be used in different countries as well, and it's possible to filter by type of restaurant. The App is also free, so there's no reason you shouldn't have it downloaded already.
TripIt – Travel Organizer
If you're a business person that has to travel a lot of the time, then TripIt is an essential App. TripIt is an all-in-one travel organiser that allows you to easily sort and share travel itineraries. This is especially useful for people that travel on a weekly basis with different people, letting them exactly where they need to be and when.
When you receive confirmation emails from the different companies you book with, you simply forward them to [email protected]. Your itinerary will then be automatically updated so you understand what time you have to pack and get to where you need to be.
TripIt has been organised to recognise reservations that cover over 3,000 booking sites, including restaurants, concerts and even cruises. Plans can be shared through LinkedIn, Facebook and email, so you can contact the majority of people. Nobody wants to miss a flight or forget about a car that may have been rented; this is why so many have installed TripIt.
The App is completely free as well, so you don't have to worry about any excess costs.
Useful apps for a business life
All of these Apps can assist you and all of your business needs. It doesn't matter if you're a small start up or a commercial business with multiple offices. All of the Apps listed are either free or available for an affordable price, making them well worth downloading.
This blog was written by Jennifer Smith on behalf of Cloud Solutions, a leader in the provision of cloud technologies.