Google Meet is one of the widely used video meeting platforms by different fields like school, college, business and many others. Visual Effect features introduced in video conferencing platforms are trending nowadays. Many globally recognized platforms like Microsoft, Zoom have already initiated this feature long ago but Google Meet remained refrained from it. I hope you have noticed a new feature has been introduced in Google Meet recently. If you haven't used it till now, you should definitely try out this cool feature.
How to use Visual Effects in Google Meet?
There is even the availability of variable options like preloaded background, blur background or you can even upload any image as a background. You can use this visual effect in cell phone as well as browser or desktop. In order to experience this feature, you have to do go through all the steps mentioned below:
Firstly, for availing the visual background effects, you need to initiate a meeting. You can either join the meeting or carry out your own meeting.
Now after joining you will find three dots on the right side of the bottom page, click on it.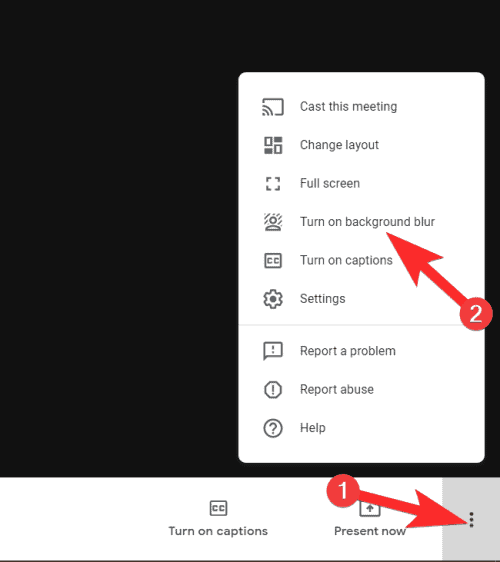 After tapping the three dots menu, you'll find a list of options where you have to select Change Background.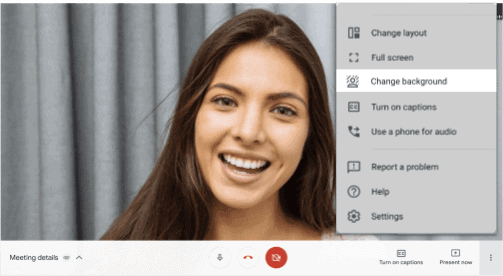 In the Background option there are various virtual background pictures and blurring option that you can select as per your requirement
If you want to add your own image then you can click on + button for uploading image
Soon after a file manager window will pop up for you to select an image. This image should be in the format of JPG, JPEG or PNG format with the resolution of 1920 x 1080p.
Tap on the image to make it your background, and finally close the Menu box.
But in case you are not able to do this then another option of adding extension to your browser is also available.
For opting this method you have to firstly install an extension for your browser named as Visual Effects for Google Meet.
Link: Click Here
Then, Click on Add to Chrome for adding this extension in your browser.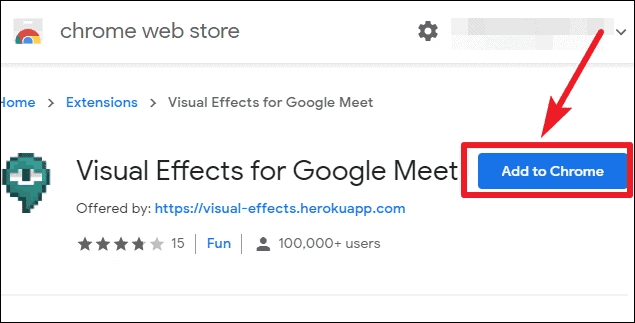 A pop up will appear for confirming your activity. This extension will become visible to you as a bar.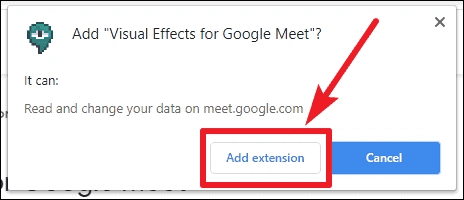 Now you have to pin this extension/
How to use Visual Effects Extension in Google Meet?
For using the extension at first you need to visit https://meet.google.com and join your scheduled or instant meeting. As you will open the page, Plugins being installed can be seen there. After all these goes then click on the tab Join now. It may take few minutes, you don't have to panic or refresh the page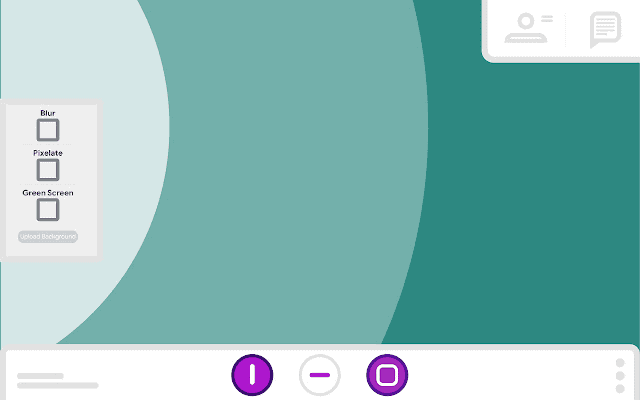 After entering the meeting, you can see the extension bar on the left side of the screen.
Now, expand the toolbar and select your favorite choice like Virtual Green Screen, Blur Background, Sunglasses AR or some other appealing effects like 2D and 3D.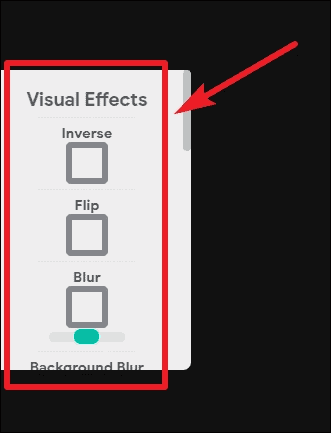 Noteworthy: In order to work with this extension, it is mandatory to turn on your camera.
For using certain effects you just have to check out the box. But in case you want to use a virtual background, you have to make one more move. Just Click on the Upload Background tab and select the picture from your PC.
Now, select the Green Screen effect for applying the background. You have two options named Default and Virtual. For applying a physical green screen you can select Default and if not then you can select Virtual.
Conclusion:
In this way you can use the visual effect in your Google Meet.The extension can fulfill all you demand and can act as a life hack which is capable of saving you from the embarrassing and messed up backgrounds. I hope this article is successful in providing you a detailed guideline for applying the effects.