Uber, the major ride-holler introduced a global set of rules pertaining to safety measures related to COVID-19 situations, as road travel is set to resume across the country. The new 'passenger mask verification' feature introduced on October 19 is an embodiment of the same comprehensive set of safety measures.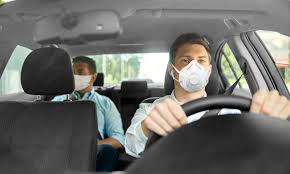 As per the passenger mask verification policy, any passenger, who would have been tagged for not wearing a mask in their previous ride, will have to attach a selfie showing them wearing a mask, for booking their next trip.
The passenger mask verification feature is to ensure that the next user receives an augmented safety in the Uber platform, said Uber. Earlier this year, Uber had designed technology to verify that the Uber drivers were wearing masks, during the rides, wherein the drivers were asked to click selfies and assure the riders.
Uber India & South Asia Head of Supply and Driver Operations Mr Pavan Vaish said, "At Uber, we believe accountability is a two-way street. Earlier this year, we designed innovative technology to ensure that drivers were actually wearing masks before accepting trips. Today, we've devised similar technology for riders who've previously been called out for not wearing a mask while on-trip,"
Pavan Vaish further added that the new policy will ensure a raised bar on safety and would make the platform safer for riders and the driver-partner.
More than 17.44 million verifications have already been carried out  throughout India, ever since the policy was introduced by Uber in May 2020.
Mr. Sachin Kansal, Uber's Senior Director of Product Management also commented stating that Uber definitely wanted to make sure that this feature targets the riders, who are maybe just coming back to the platform and least aware of the same.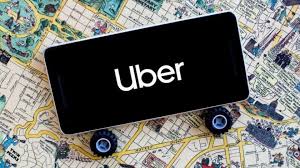 A plethora of other safety measures like Go Online Checklist, mandatory driver education around Covid-19 related safety protocols, etc are administered alongside the pre-trip mask verification selfies for drivers and tagged passengers. Check: UBER Announces 100% "Electric Rides" by 2030!
As a part of this policy, Uber also announced that both the driver and the riders are eligible to cancel the rides with zero penalties if either of the persons is not wearing a mask.  Uber further assured that it is distributing around 200,000 bottles of disinfectants and sanitizers and over three million masks to drivers, totally free for maintaining a safer drive.