According to experts, an average person opens a refrigerator at least 15 to 20 times a day. With such a high activity rate, it is vital for you to get a refrigerator tailor made just for your needs. Do not fret! These days, based on your requirements and budget, you can easily get a fridge on rent.

Types of Refrigerators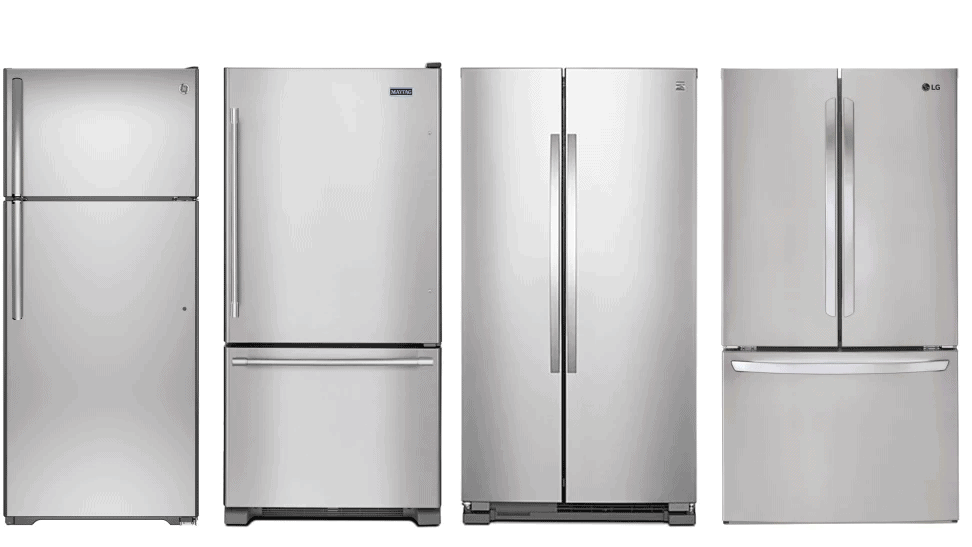 Often a no-brainer purchase, purchasing a refrigerator can help you accommodate all your needs with ease and also help save up a lot of money in the longer run.
So, what do you prefer? A top mount, bottom mount, side by side or french? Do not wrack your brain. We are here to help you decide!
Top Mount Refrigerator
Also known as top-freezer refrigerators, with its size being a major highlight, these have a larger fresh food section below a smaller freezer, rendering the ideal amount of storage for many households. Top mount refrigerators have broader doors and internal storage than other models. They come in an impressive range of sizes, styles and designs. They are also the least pricey in the market currently.

Bottom Mount Refrigerator
Also called bottom freezer fridges, they have a fresh food section on top and freezer on the bottom. As opposed to top mount models, they present much more comfortable access to fresh food and ingredients. Another exceptional advantage of these refrigerators is their capacious freezers, which are more spacious compared to top freezer ones. Due to the abundance of storage space and easy accessibility, bottom mount refrigerators are an exemplary choice for many homes. They are a little more pricier than top mount models. 
Side-by-side Refrigerator
A side by side refrigerator is precisely what it articulates, the compartments are side by side. They have separate full-height freezer and refrigerator sections with doors that open from the centre, making it a good choice for areas with space constraint. They normally include an ice and water dispenser on the left-hand door. A space-saving option, they make the most of your fridge space.
French door Refrigerator
On the more pricier side, they feature side-by-side refrigerator doors with a bottom freezer drawer and save the most space. Apart from giving a contemporary appeal to your kitchen, they ensure easy food access, energy efficiency, wider shelves and hassle-free organisation. 
Pro-Tip: Take a measurement of the space where the fridge will be placed. Take into consideration the different heights, widths, and depths available to ensure you have enough room. Another essential thing to note is to get ENERGY STAR®-certified refrigerators. This will help you save up quite a lot on energy bills.

Summarising, the fridge you finally opt for comes down to the budget. Many often go with the classic top mount or bottom mount models. But if you've got the budget and love a higher-end model offering more storage and some added features, no one's stopping you! You can also get a good washing machine on rent!
.