A wide format printer is a valuable tool for your business. While your old plotter may have served you well, it could be holding you back and affecting your productivity. In most cases, people overlook upgrading their printers because of the cost of acquiring a new one, and they think it can still go through the motions. But what many fail to realize is that they could be losing money with the current system, and a new printer would reduce costs significantly and greatly improve efficiency.
To help you know when to upgrade your wide format printer, we have compiled a list of the signs that you need to look out for.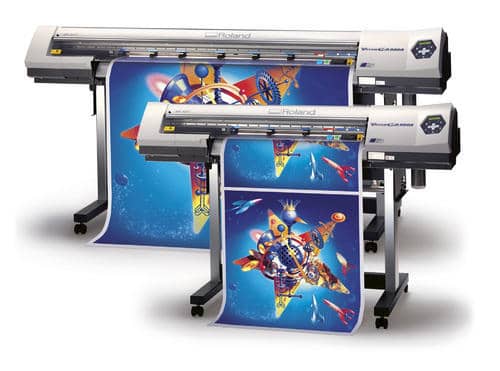 The printer has exceeded 8 years
While the lifespan of any machine depends on its use and maintenance, the average lifespan of an inkjet printer is 3-5 years. Although wide format printers are built to withstand heavy usage, any machine that's eight years or older is harder to service and maintain and has reached the end of its useful life.
Driver and your new operating system not compatible
A new operating system is meant to make work easier and improve efficiency. However, if your printer cannot sync with the new operating system, it creates problems that affect your productivity. Therefore, if your plotter cannot communicate effectively with the new system, then it's time to upgrade.
The printer makes your work harder rather than easier
Business technology is supposed to make your work easier, not harder. If your printer is having a lot of downtimes, it's no longer useful to your business. From crashing during projects to being slow that you cannot get jobs done in time, the printer can result in wasted time and lower productivity.
Your current printer cannot meet your business needs
If your business has grown and your printer can no longer meet your needs, it's time to get a new one. It could be your printer is not fast enough, does not meet the new quality standards, or is not efficient. For instance, how many rolls of paper can your current printer support? Does it have a built-in cutter? Newer functions can significantly improve speed and workflow.
Unavailability of replacement parts 
As newer models are manufactured, manufacturers stop making replacement parts for older models. Therefore, if you find that it's becoming hard to find replacement parts for ink and print heads or other supplies required to properly operate the printer, then it's time to get an upgrade.
Needs frequent service
Every machine, at some point, requires service to check and address any issues and improve functionality. However, if your wide format printer has more frequent recurring service issues, that's a warning sign. Therefore, consider avoiding the looming repair or major breakdown with an upgrade that will save you time and money.
Deciding when to upgrade your office equipment is always a challenging task. Generally, if you notice the above signs, consider if delaying the upgrade is affecting your bottom line and productivity. Upgrading can help your firm lower production costs, improve quality, make printing easier, streamline workflow, and enhance efficiency. You also get advanced features and capabilities such as power saving modes, dual roll mode, and smart connectivity. If you're not sure which wide format printer to choose, check the best 11×17 printer @funphotocreator.com