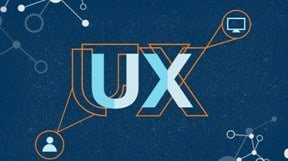 Can you use it? Do you find it valuable? Can it serve a need that you have? Is it accessible to you?
There are many sides of your experience, none of which can stand on their own.
How you feel about every interaction you have with what's in front of you at the moment you're using is user experience (UX).
It's no longer enough to have just a beautifully designed website or product promotion campaign. As a result, organizations are changing the way they think about user experience.
With the user experience at the forefront of this change, social media platforms are changing strategies to give you a better user experience.
Let's dive deep into the changing Facebook and Snapchat strategies for better UX: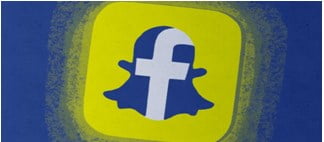 THE FACEBOOK REFORM
Facebook is a forerunner in today's social world.
With all technological advancements happening, there is one thing that doesn't change i.e. the human connection. One of the most trending strategies adopted by Facebook is to favor "active" interactions. Facebook will be prioritizing posts from family to friends over public content from pages to establish a person-to-person connection than a page-to-page connection. This will spark more active engagement from users.
Another change is the emphasis on Facebook Groups. By creating a group, it provides users an open space to collaborate and engage around topics and issues they care about.
The addition of Facebook Chatbots has also opened a whole new world for prompt customer-interaction. The chatbot strategy improves user experience by giving them single click access from anywhere at any time.
Improved readability and better navigation have also added to the user satisfaction by saving their time and maintaining their interest levels.
The changes in how the newsfeed works have made the process more personal and engaging for the users.
IMPROVED SNAPCHAT EXPERIENCE
Looking to share a different side of you and reach millennials?
Then, it's time to Snapchat. It's an app for the tech-savvy and content-hungry users. It is one of the fastest user experiences from screen to screen in the current mobile app world.
Allowing users to share content that can only be seen for 24 hours at most, Snapchat has revived its strategies for better UX.
Snap is starting to play videos before they're fully loaded.
A massive design overhaul will follow.
Sorting its content to show most engaging content first is also on the move to revive user growth.
Snapchat also updates its filters daily which is the most attractive feature for youngsters and all Snap users.
It has also created a new ad experience which is less intrusive as the display ads are placed on the sidebars or before videos.
THE BOTTOM LINE
One thing is for certain: Facebook and Snapchat are the real game changers in the social media world. There is clearly something distinctive about these platforms that attracts users and has become a part of our daily lives. Both have made efforts into tweaking its user experience, for better and brighter engagement.
About the Author:
Authored by Pankaj Rahul Singh (Co-Founder of TSD Corp.)